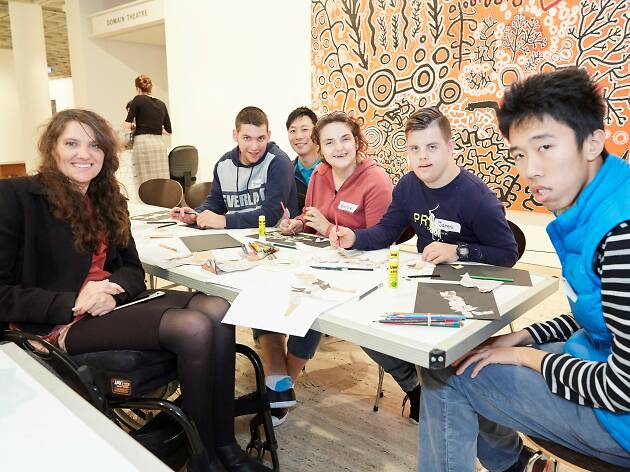 Accessible attractions in Sydney
We've put together a list of 12 Sydney attractions that actively make the effort to include disabled people
Sydney is a beautiful city, but at times fiendishly inaccessible. We've put together a list of 12 Sydney attractions that actively make the effort to include disabled people.
All of the listed attractions have accessible bathrooms, though keep in mind that some public accessible bathrooms require an MLAK key to access.
Make a day of it and work your way through this list of the best breakfasts in Sydney or the best bars in Sydney.
Accessible attractions in Sydney
We speak with the MCA's Auslan tour guides
... according to Angie Goto and Sue Wright, deaf art educators at the MCA.