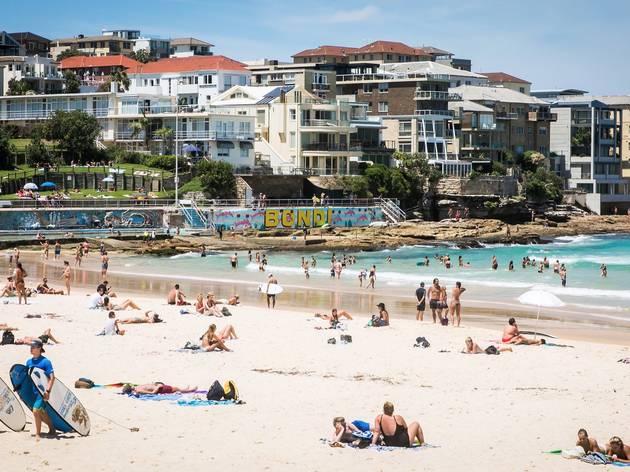 1/9
Photograph: Anna Kucera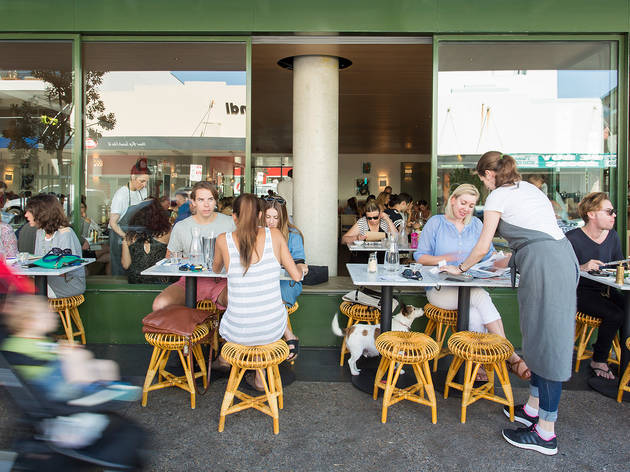 2/9
Photograph: Anna Kucera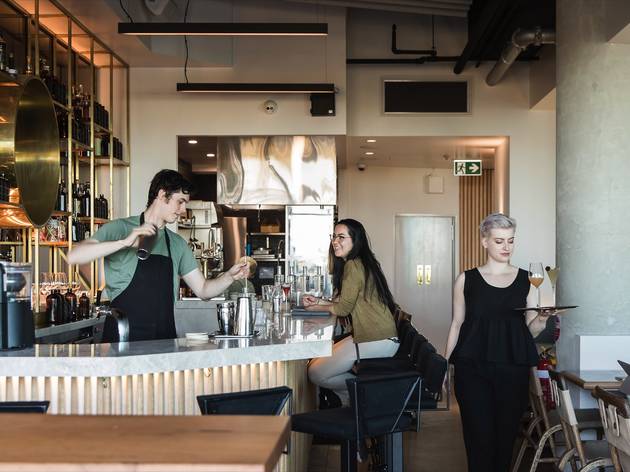 3/9
Photograph: Anna Kucera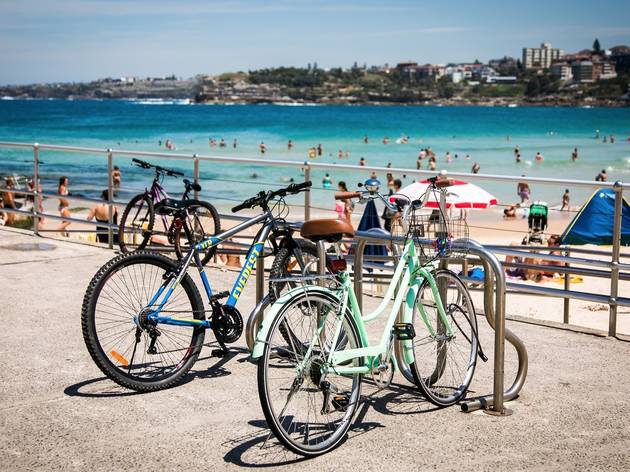 4/9
Photograph: Anna Kucera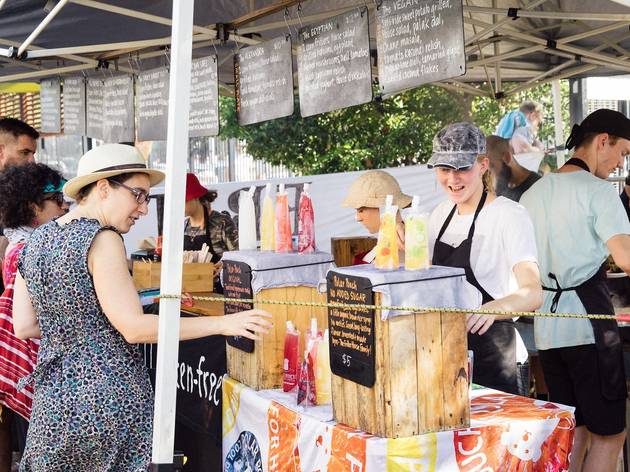 5/9
Photograph: Daniel Boud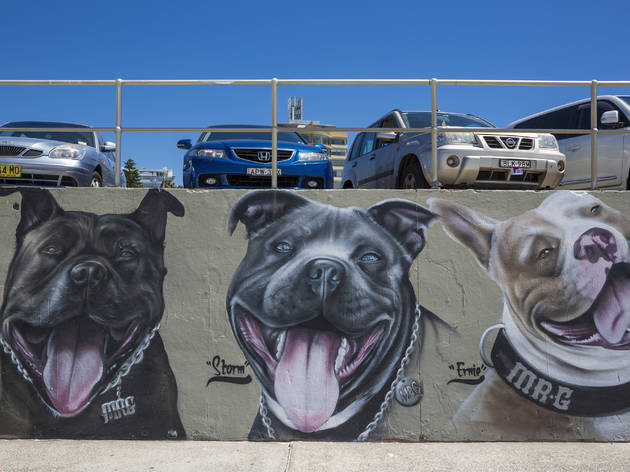 6/9
Photograph: Daniel Boud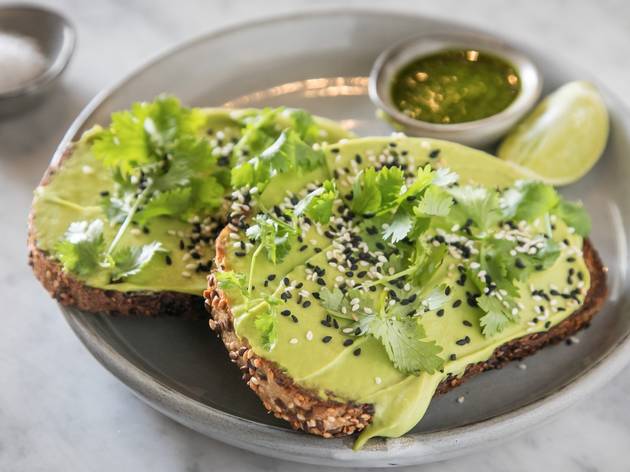 7/9
Photograph: Anna Kucera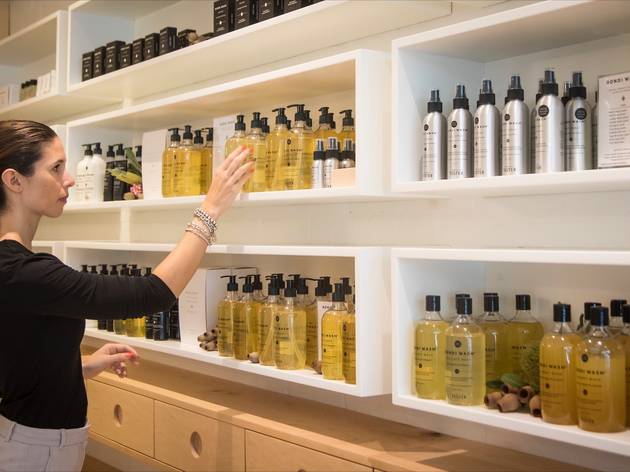 8/9
Photograph: Anna Kucera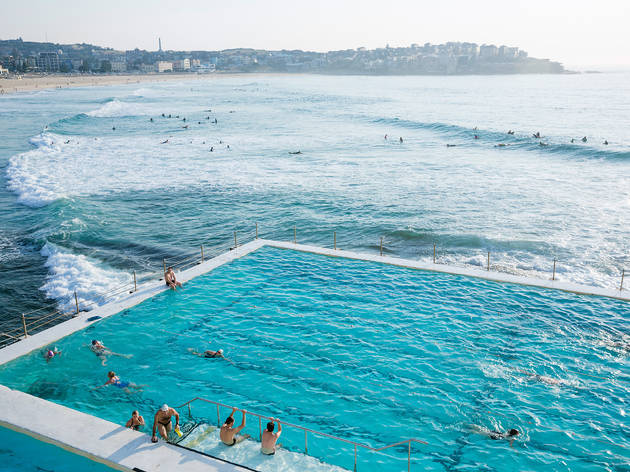 9/9
Photograph: Daniel Boud
A local's guide to Bondi
Enjoy the surf and sand by day and some of Sydney's best restaurants and bars by night in this iconic beachside suburb
Aside from boasting Sydney's most famous beach, Bondi offers an unusual combination of laid back coastal lifestyle and cosmopolitan buzz. Once a working class suburb with a large community of European Jewish immigrants, these days it's more glamorous and upscale – but still immensely popular with budget travellers. The beach and surrounding streets reveal a fascinating cross section of humanity: botox and thongs, prams and surfboards, billionaires and backpackers. These strange bedfellows cross paths constantly throughout the day, from the early risers who surf, exercise and hit the cafes for breakfast, to the night owls who throng the bars and restaurants along Hall Street, Bondi Road and Campbell Parade.
EAT DRINK COFFEE THINGS TO DO SHOPPING
What is it known for?
There's a joke that Bondi Beach is famous for being famous, and in some ways it's true. Deservedly or not, the one-kilometre stretch of sand has become an epicentre of Australian beach culture, drawing locals and international visitors alike. It's beautiful for sure, a wide semicircle of golden sand punctuated by cliffs at either end. Some of those cliffs feature Aboriginal rock carvings, including one of a shark attack, left by the traditional inhabitants (either from the Eora or Darug language group, depending on who you ask).
Bondi is only seven kilometres from the CBD, and within a century of European settlement it had become an extremely popular recreational spot. In the 1880's it officially became a public beach with a tramline transporting daytrippers from the city. In the 1900's the council installed public amenities such as change rooms and showers, and the Bondi Surf Bathers' Life Saving Club was established – the first surf lifesaving club in the country. By the 1930's Bondi was receiving 60,000 daily visitors on average during summer weekends, and was fast becoming a destination for international tourists.
Around 90 years later its popularity hasn't waned. Up to 3 million visitors come to Bondi each year, and you'll hear multiple languages being spoken at the beach, along the promenade and in the surrounding streets.
Why do the locals love it?
Where else do you get this density of amenities, people and energy right by the beach? "Bondi has everything from beautiful clean water to amazing restaurants, markets, clothing and bars all within a stone's throw of the ocean," say Nathan Dalah and Nic Pestalozzi, co-founders of Fishbowl and the recently opened Fish Shop. "It's a diverse melting pot of people, ideas, architecture and activity that is unique to this corner of the world – and it's only getting better."
Despite all the change, growth and gentrification, it is still a beach suburb at heart. "Bondi was our local beach growing up, and to this day we love nothing more than jumping into the ocean off Ben Buckler point after a hectic day's work."
How do I get to Bondi?
From Bondi Junction station there are multiple buses that will get you to the beach within 10-15 minutes, including the 380 and 333 express. By car, it's a 15-20 minute drive from the city, although parking near the beach can be pricey. Once you're in Bondi, many of the shops and restaurants are walking distance from the beach. E-bike share services such as Lime and Beam are a convenient and fun way to get around.
What's nearby?
Directly east is the retail precinct and transport hub of Bondi Junction, beyond which lie Centennial Park and the Sydney Cricket Ground. To the south are Tamarama and Bronte beaches, accessible by road or via a beautiful coastal walking trail. The rest of the adjoining suburbs are residential, including Waverley, Bellevue Hill, Rose Bay (the closest ferry stop) and Dover Heights.
Map of Bondi
If you only do one thing…
Go to the beach. We realise it's not a groundbreaking suggestion, but going to Bondi and skipping the beach is akin to visiting Paris and skipping the Eiffel Tower. If you're not into swimming and sunbathing, walk along the promenade and check out the murals. On the south end of the beach, there are usually volleyball games to watch and some daredevil tricks taking place at the skatepark. The grassy knoll on the north end of the beach is a popular place to hang out, with BBQ facilities and occasional sunset drum circles. Keep going up the hill and you'll reach the Ben Buckler cliffs, a lovely lookout point with a view over Bondi Bay. Kids will enjoy the playground next to Bondi Pavilion as well as the protected ocean pool on the beach's northern end.
Best selling Time Out Offers