The best places to watch the sunrise and sunset in Sydney
Calling all love fools: here are the top places in and around town to catch the sun on its way up and on its way down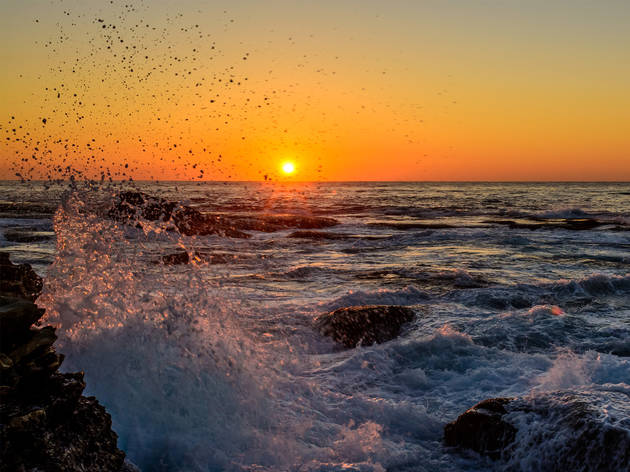 Roses are lovely, and fancy dinners divine, but for our money few things are more romantic than plonking down somewhere to watch that great big star of ours do its thing. With our prime spot on the eastern seaboard, we do get great sunrises in Sydney... but don't dismiss our sunsets: a pink-skyed disappearing act over the Parramatta River is something to behold.
Watch from a boat
Things to do, Walks and tours
This love affair with the crushed sapphire liquid expanse of the Harbour dates back many, many thousands of years to when the Gadigal people of central Sydney paddled their canoes around the bays. Today, those journeys of discovery are provided by Sydney Ferries when you clamber aboard one of the picture-postcard green-and-yellow ferries that still scoot across the harbour as they have for the past century-and-a-half.