The best places to visit in the UK in 2019
Put away your passport. Here are the best places to visit in the UK this year, from the Scottish Highlands to the Kent Downs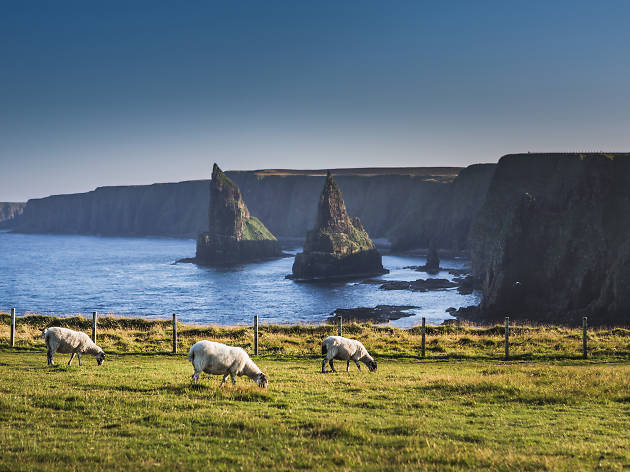 Planning your next travel adventure? According to recent research, a third of Brits are opting for staycations over foreign travel in 2019 as a result of the uncertainty caused by (you guessed it) Brexit. But that needn't feel like a hardship. Really, there are zero reasons to leave the UK in 2019, when there are so many exciting places to explore. From awe-inspiring landscapes, deserted beaches and stargazing spots to arts festivals, fresh cultural hotspots and brand new destination hotels, plus a place to reflect on the D-Day landings and mark the 200th anniversary of Queen Victoria's birth. Put away your passport and check out the ultimate UK break bucket list for 2019.
RECOMMENDED: The best weekends away from London
11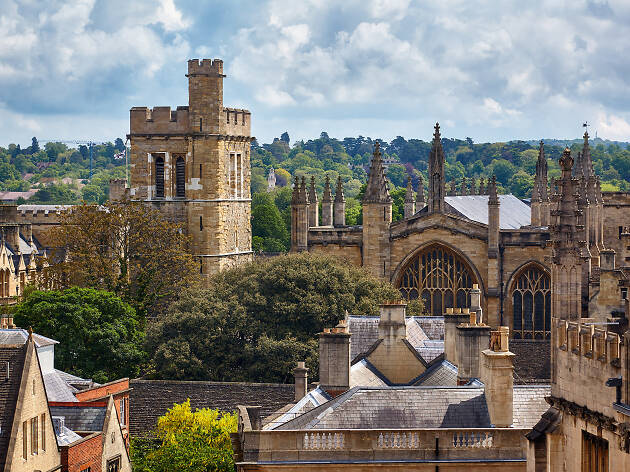 Winchester is officially on the rise as a day trip destination from London. In summer 2018 the number of people taking weekend trips to the pretty cathedral city was up 115 per cent compared with the previous year, according to Trainline – and for good reason. Take a short stroll from the train station and you'll find enough trendy bakeries, brunch spots, bars and pubs to please the most urban Londoners. Don't miss Hoxton Bakehouse for Scandi-inspired treats, Overdraft for craft ales and The Black Boy for a traditional boozer with a side order of taxidermy and charming clutter. Afterwards, take in the enormous cathedral, the film set-worthy historic streets once wandered by Jane Austen and John Keats, the narrow shopping streets studded with independent boutiques, the ruins of a medieval castle and the River Itchen, which, if followed, takes you out of the city and into the lush Hampshire countryside.
12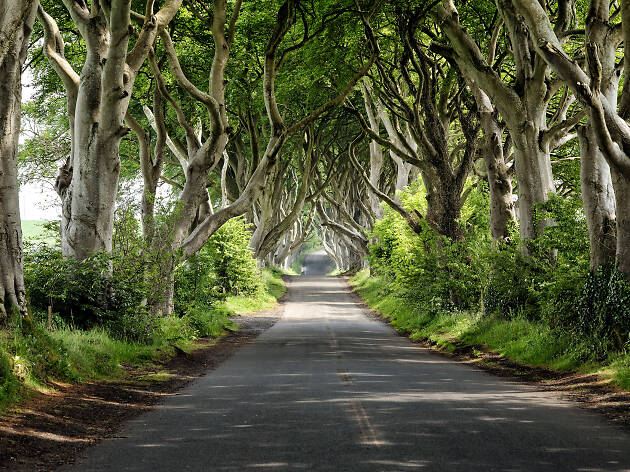 Not quite ready to give up your 'Game of Thrones' obsession?Now's a great time to visit the rural wilds of Northern Ireland, where much of the show was filmed. Belfast is a great base to explore from, though make sure you wander the city's cobbled streets to spot street art, visit a few local boozers and pop into the Titanic museum while you're there. There are plenty of 'Thrones'-themed tours departing from the city into the neighbouring countryside, or you can fashion your own. Don't miss Ballintoy Harbour, AKA the Iron Islands, Castle Ward as House Stark's Winterfell, and the enigmatic 'dark hedges' near Armoy, where ancient beech trees form a foreboding tunnel made famous after its stint as the King's Road.
13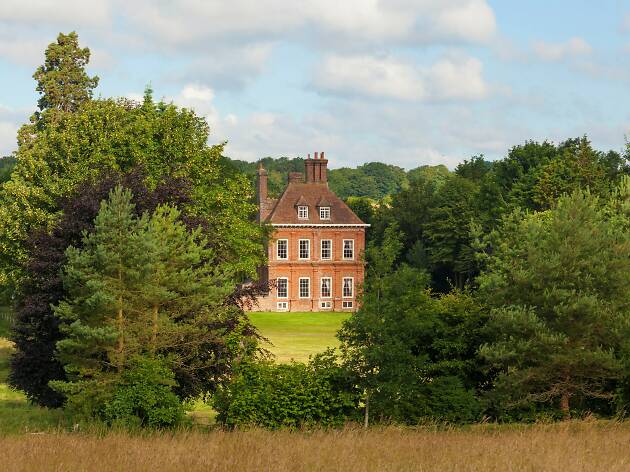 An area of outstanding natural beauty, running from Sevenoaks down to the coast, the Kent Downs is a lush landscape made up of ancient woodland, farmland, wild flowers, rivers and rolling hills. There are countless walking routes, some taking in the North Downs Way or historic pilgrimage routes towards the city of Canterbury, as well as pretty villages to stop in for well deserved pints of local ale. But there's one more good reason to stop by: this year the Kent Downs will welcome the latest incarnation of plush hotel chain The Pig. Newly-opened The Pig at Bridge Place is set in a seventeenth-century manor house just outside Bridge village. The red-brick beauty will have 28 bedrooms in total, plus treatment rooms, a cosy bar and, as you'd expect from a pig, a restaurant supplied by a kitchen garden.
14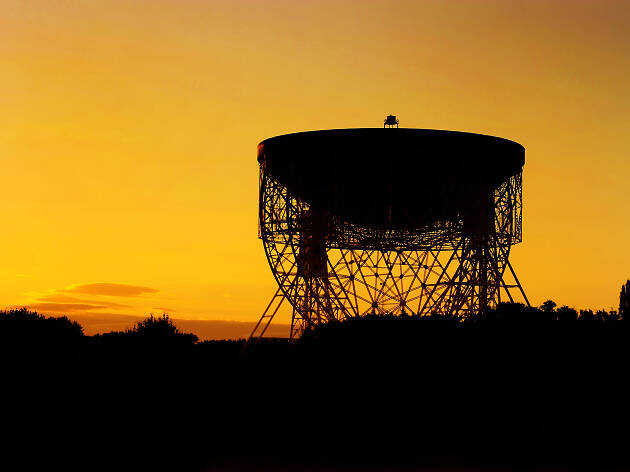 Photograph: rigsbyphoto/Shutterstock.com
The north-west market town of Macclesfield is set to flourish with a new food and drink market taking over The Picturedrome – a stunning cinema built in 1911. There's already a strong local food scene – exemplary bakery Flour Water Salt and proper pub The Wharf to name a couple – but the new market promises even more great scran, laying the path for more top-end restaurants to follow. Run by the award-winning team behind Manchester's Mackie Mayor and Altrincham Market, The Picturedrome will feature ten kitchens by leading food traders with craft beer, wine, coffee and seating for up to 350 when it opens in summer/autumn. While in the area, don't miss out on a trip to Jodrell Bank Observatory – the visually stunning science discovery centre and home to the world-famous Lovell Telescope. It's just a 20-minute drive away.
15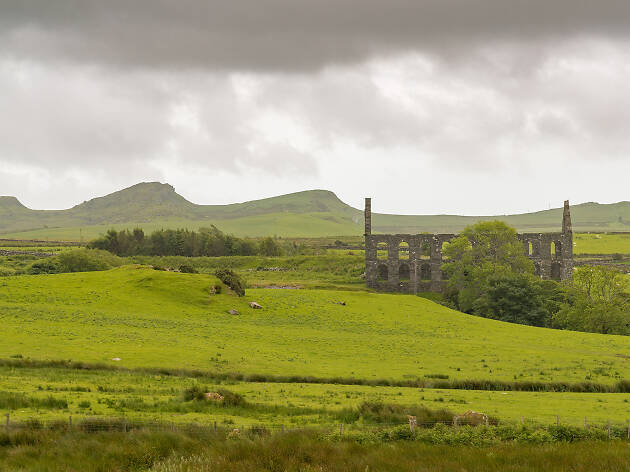 2018 saw the historical slate quarries of Gwynedd county in Wales nominated for Unesco World Heritage Site Status – best to visit now and beat the crowds while the jury's still out. Here, a selection of 'slate trails' connect the former workers' villages with quarry buildings, railways and and mines, giving walkers the chance to explore the area and gain an insight into nineteenth-century valley communities. Don't miss the region's enchanting attraction Portmeirion, a fantasy Italian-style village built by Welsh architect Clough Williams-Ellis, and Porthdinllaen's Ty Coch Inn – named among the best beach bars in the world and accessible only by foot or boat.
16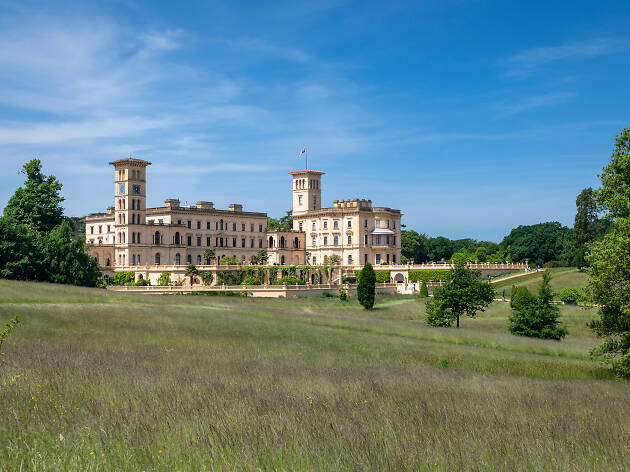 'It is impossible to imagine a prettier spot', wrote Queen Victoria of her private home on the Isle of Wight, and we're inclined to agree. Osborne House was the royal family's seaside retreat, and a visit to the ornate palace and sculpted gardens is made all the more poignant in 2019 because it was the 200-year anniversary of the Queen's birth on May 24. Outside of the palatial holiday home, the Isle of Wight is peppered with romantic beaches, quaint shopping towns and coastal paths to suit everyone – from the tenacious explorer to the dabbling day-tripper.
17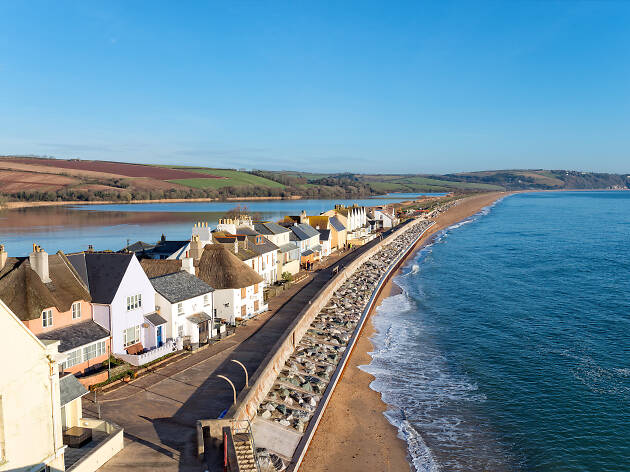 June 6 2019 marked the start of the 75th anniversary of the D-Day Landings, and for those looking to pay their respects, the south Devon beach of Slapton Sands provides space to reflect with its 'Exercise Tiger' memorial. The tribute – a recovered tank which was sunk in action – was set up in memory of the nearly 800 American servicemen who died there in April 1944 during a tragic practice run for the D-Day landings. The beach is a 30-minute drive from Dartmouth – a charming riverside town which serves as a base for visitors to uncover more coves, castles and the historic Britannia Royal Naval College.
18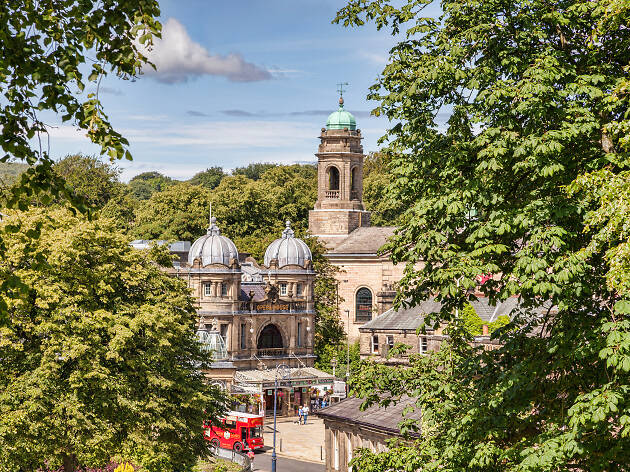 Photograph: travellight/Shutterstock.com
Move over, Bath. Surrounded by the picturesque Peak District, the spa town of Buxton is the setting of the UK's other geothermal spring. It's been around since the Roman era, too, and, just like its southern sister, it was a hugely popular spot for spa-seekers to 'take the waters' during the eighteenth and nineteenth centuries. Dilapidated Buxton Crescent, modelled on Bath's Royal Crescent, has been vacant for decades. But now the Crescent, plus the Natural Mineral Baths, built on the (probable) site of the original Roman baths, and the Pump Room are being restored. Set to open at some point in 2019, Buxton Crescent & Thermal Spa will allow visitors to wallow in Buxton's warm waters once more, with a thermal pool fed by St Ann's Well, an outdoor pool, sauna, steam and ice rooms. Next door there'll be a five-star hotel, complete with a renovated eighteenth-century ballroom, plus a new visitor experience and an event series based in the Pump Room. Time to dig out your one-piece.
Exploring more of the UK?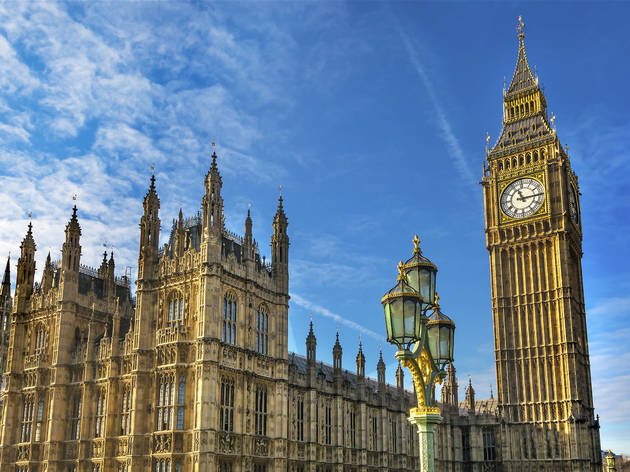 Make sure you don't miss a thing with our guide to the best things to do in the UK