What to drink to celebrate post-V-Day for the singles and the bitters
Single, bitter? Here are our post-V-Day drink recommendations to celebrate the end of your most dreaded day.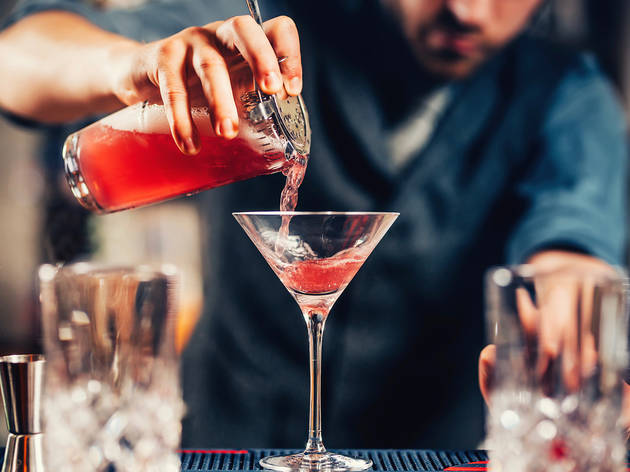 So, you deliberately missed Valentine's for several reasons: you're single, you're bitter, just getting over a breakup, or you're just not up for all the cheesy pressure the love month has cast in the air. Well, V-Day has passed, so it's time to celebrate with an anti-Valentine vibe. What will you drink to ring in the occasion?
Recommended: Still getting over a break up and in need for a therapeutic crying sesh? Here's a list of Cantonese breakup songs to blast on your earphones. Late for V-Day but still need to celebrate with your boo? Check out the best new restaurants and bars to try in Hong Kong
5 drinks to celebrate post-V-Day for the singles and the bitters
Still celebrating V-Day? Check out these drink and food menus in the city
No Valentine's Day celebration is complete without the quintessential romantic dinner at an intimate restaurant. If you are looking to treat your partner to something special this year, check out our picks of the best restaurants that have created special romantic menus for you and your loved one to remember. From indulgent tasting menus and elaborate eight-course Italian feasts to special vegetarian selections and drinks for the single and broken-hearted, our list covers it all. Don't forget to book beforehand! RECOMMENDED: Looking to celebrate Valentine's Day on a budget? Check out our picks of date ideas that won't break the bank.
It's springtime, and that can only mean one thing – a new beginning, warmer weather, and Valentine's Day! This February, check out these special Valentine's Day cocktails brought to you by some of the finest establishments in the city. Happy sipping! RECOMMENDED: Always eat before you drink! Check out these tasty Valentine's Day menus offered around town.