The best craft beer bars in Hong Kong
Where to drink beer – and only beer – in Hong Kong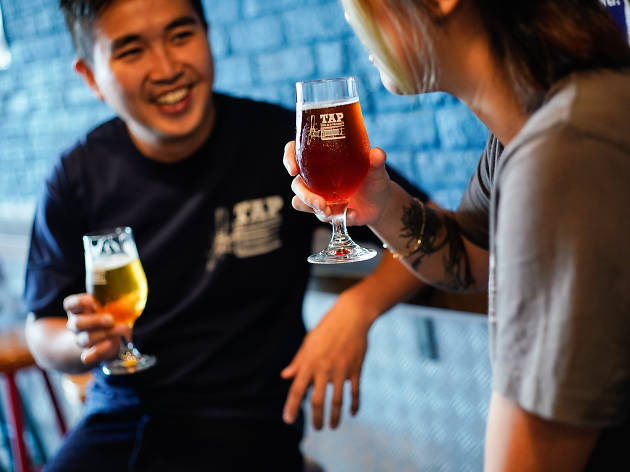 Hong Kong's beer scene is booming. While there weren't any homegrown craft beweries only seven years ago, now there are roughly 30 of them, as well as more and more beer festivals helping the craft movement build momentum. Such fast-paced growth has naturally coincided with an explosion in the number of great bars serving craft beer across our SAR. In fact, it's fair to say that no matter where you are in Hong Kong – from Sai Kung to Lamma Island – you're never too far from a quality beer bar. The next time you're feeling thirsty, drop in to one of these excellent places and settle in for a good time. Cheers!
RECOMMENDED: If beer isn't your thing, there are tons of great rum and gin bars in Hong Kong you can visit instead.
The best craft beer bars in Hong Kong
Still thirsty?
Bars and pubs, Cocktail bars