Creative restaurants and bars to try during Hong Kong Arts Month
Because Arts Month means more than just world-class exhibitions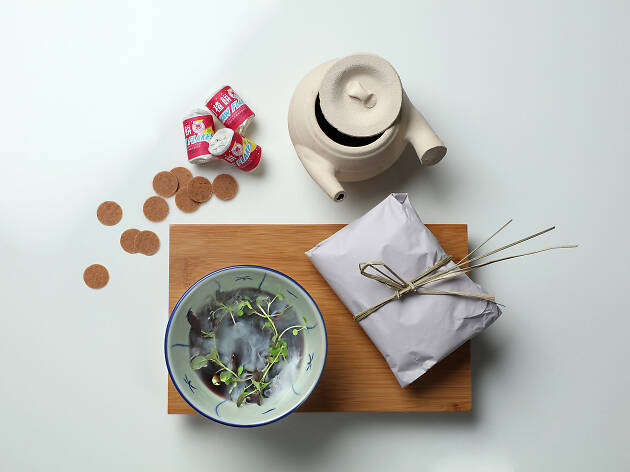 Hong Kong Arts Month is in full swing. From world-class exhibitions to the city's biggest and boldest art fairs, there's no shortage of ways to dip your toes in the cultural waters this March. But creativity isn't just confined to paintings and sculptures. These days, a plate or cocktail glass make just as fitting canvases for chefs and mixologists to showcase their artistic skills.
The results are often stunning too, whether it's Mandarin Grill + Bar's fine-dining menu with cutting-edge art, brand-new cocktails at Dr Fern's Gin Parlour or Bauhaus-inspired food and drinks at the world's highest bar and restaurant, Ozone.
Whether you prefer plant-based cuisine, eight-course tasting menus or live performances with a side of limited-edition cocktails, March is your month in Hong Kong. Here's our pick for the best ways to sink your teeth into all that Arts Month has to offer.
Recommended: Still hungry? Don't forget that the Taste of Hong Kong is happening this month. And if you love art but don't want to break the bank, check out Hong Kong's biggest street art festival, HK Walls.
More great places to eat and explore