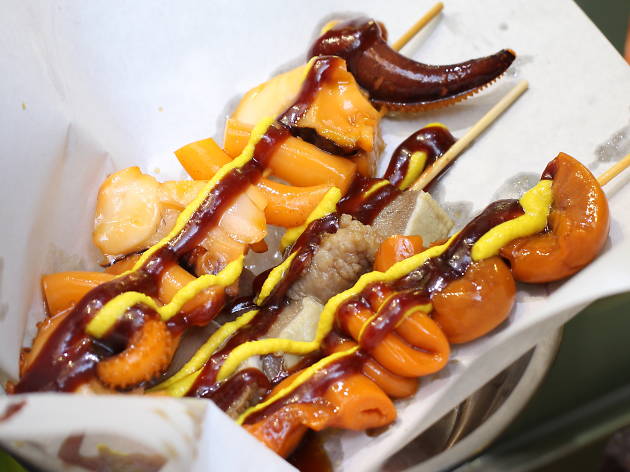 Where to get the best street food in Hong Kong
Venture out to these street foods hotspots for something quick and cheap
Did you know that there is a popular Hong Kong Facebook group dedicated to appraising siu mai from different vendors? And did you know that Hongkongers love street food so much that there is Cantonese slang dedicated to it? The term 'so gai' (掃街), which translates directly as 'sweeping the streets', refers to the act of scouring the streets for the best street food.
Gone may be the days of hawkers in Hong Kong, but there's no stopping the street food scene in Hong Kong from evolving and flourishing, what with influence coming in from Taiwanese night markets and Japanese street snacks (Don Don Donki's food market, anyone?). So whether you're looking for some sweet waffles and eggettes to snack on, or craving for curry fishballs from somewhere that is not your local 7-11, read on to find the best spots for street food in Hong Kong. By Elaine Wong
Note: As mask-wearing is still mandatory in public spaces at the moment, you're advised to take the food away and enjoy it in the safety and comfort of your own home.
RECOMMENDED: Prefer to sit down for a proper meal? Check out the 50 best restaurants in Hong Kong, or stay home for a cosy night in with these fantastic delivery deals.
Where to get the best street food in Hong Kong