15 ways to destress and relax in Hong Kong
We love our city, but it's not exactly stress free. Here are the best ways to unwind when you need to clear your head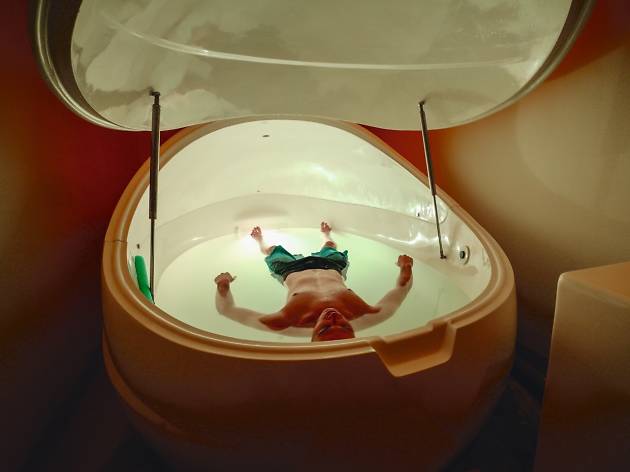 Hectic Hong Kong catches up with the best of us. If it's not the continual stress of work then it's the constant stream of events happening that leaves us rushed off of our feet. But instead of taking your frustration out on a feeble stress ball, here are 10 alternative ways to loosen up those knots and maybe even raise a smile. By James Wong and Karl Lam

RECOMMENDED: Looking for more ways to destress? There's nothing wrong with relaxing with a drink, so why not try one of Hong Kong's best bars. Failing that, check into one of the city's best hotels for a chilled out staycation.

15 ways to destress and relax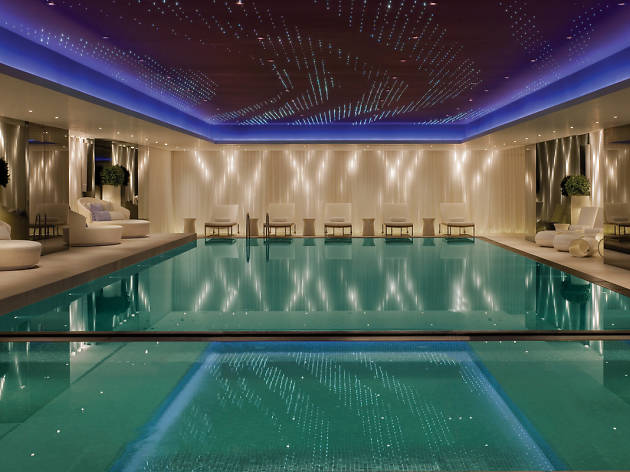 You don't have to be on vacation to use five-star hotel facilities. Recreate that faraway zen right here in Hong Kong with a hotel spa day pass. The Mira in Tsim Sha Tsui has our favourite waters – a beautifully lit 25m infinity edge pool surrounded by oval chill-out daybeds (pictured). A day pass costs $400. Elsewhere, over at the Landmark Mandarin Oriental ($1,260 day pass) you can find the ultimate chill-out zone featuring vitality pools, amethyst crystal steam rooms, saunas and relaxation rooms.
Clear your mind with a hike
Fresh air and exercise has long been a remedy for noisy brains. Hong Kong has such a huge variety of hiking trails and right now the weather is just right for hitting them up. One of our favourites is Castle Peak. It's one of the city's 'three sharp summits' renowned for sections of steep slopes. Check out Castle Peak Monastery (pictured) or tough it out all the way to the top. On a clear day the view from on high stretches across Kowloon, the New Territories and Shenzhen.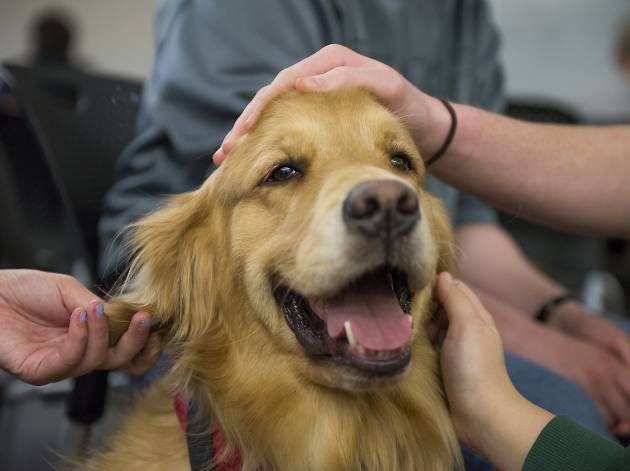 Tyler Stabile
Dogs are truly man's best friend and a session with a therapy pup is sure to help you forget all your troubles. The Hong Kong Therapy Dog Association caters to those who are in need of a little furry affection in their lives, and it's been proven that petting a dog helps lower your blood pressure. Give them a call or arrange online for a cuddle session with one of the super adorable on-call therapy doggos.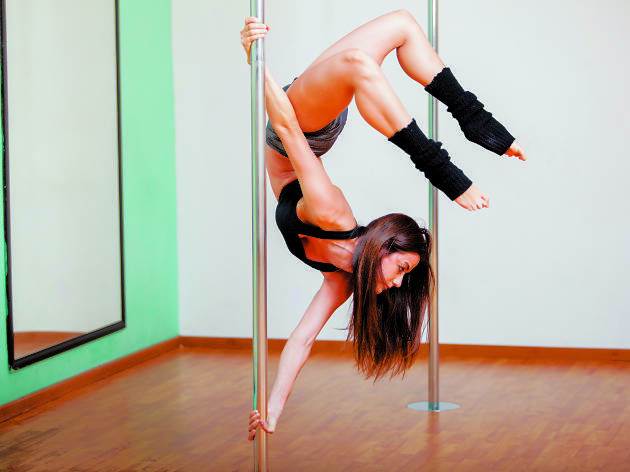 ... and do it without the worry of having to collect dollar bills in your knickers. Instead, use it as a way to relieve a bit of daytime tension. Aerial Arts Academy in Causeway Bay offers a range of pole dancing courses from intermediate to exotic. Sessions improve flexibility, promote blood flow, burn calories and the more intense classes will blow out all that built-up nervous adrenaline – causing your body to produce happy endorphins. Plus, these new moves could lead to even more feel-good activities outside of the studio (whatever they may be).
Our feathered friends freely fly around without a care in the world, so it's no wonder many seek solace in watching them. Thankfully in Hong Kong there's no need to travel too far – hop on the MTR to Central and walk to nearby Hong Kong Park which has a huge aviary with more than 80 species of birds in a specially contained city rainforest. If you do want to get away from the city, we recommend Mai Po Nature Reserve. The area on Inner Deep Bay is an officially recognised Important Bird and Biodiversity Area, home to a huge variety of migratory and wintering waterbirds, including almost 50 of global conservation concern.
Got a lot of pent-up anger in you? Try joining a self-defence class to ensure you're always protected against any haters. Hong Kong Self Defense and Krav Maga offers regular weekly classes where you can learn all sorts of fighting skills –grappling, striking, sparring – as well as different levels of difficulty for krav maga, the military self-defence system used by the Israel Defense Force.
An old remedy. With so many great bars, where do you start? After a long shift, head over to Duddell's lush green terrace and unwind with a cocktail or vintage champagne, especially now the outdoor temperature is ideal. Alternatively, New Punjab Club has a nifty gin-trolley that comes to your table, in case walking to the bar is just too exhausting.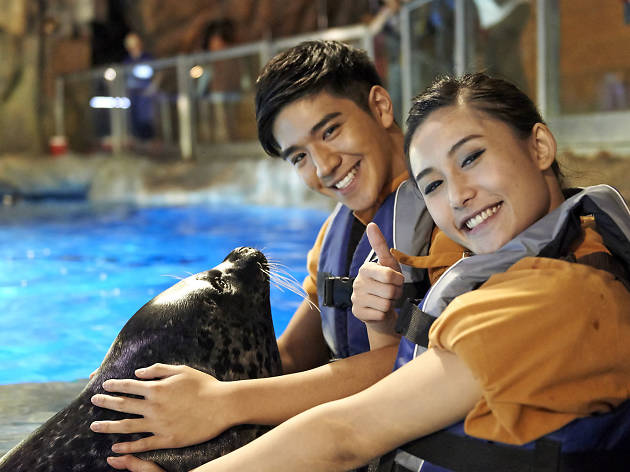 Ocean Park may not be the first place that springs to mind when it comes to relaxing – what with all those hair-raising rides and the crowds – but did you know they also offer small VIP encounters with the park's fun and fabulous seals? Deadlines and budgets will be wiped from your mind for a couple of hours as you learn more about, frolic around and feed these happy, clappy creatures. A percentage of proceeds from admission tickets go to the Ocean Park Conservation Foundation Hong Kong, which supports wildlife conservation projects, so you'll feel good about giving back, too.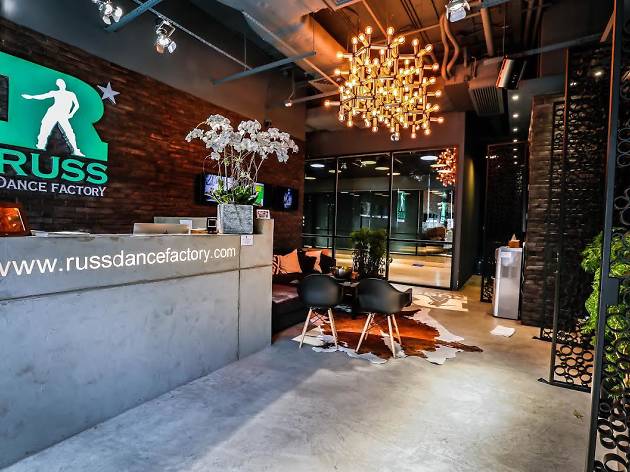 If our earlier suggestion of pole dancing seems a bit too risqué, turn that negativity into positive energy by shaking it off at Russ Dance Factory. Led by Russ himself – an industry veteran who has choreographed for the likes of pop star Jenny Tseng – as well as a whole team of instructors, pop along to the studio for regular weekly classes, including but not limited to yoga, latin pump, body groove, hip-hop and Kpop. Break a sweat – you'll feel way better afterwards!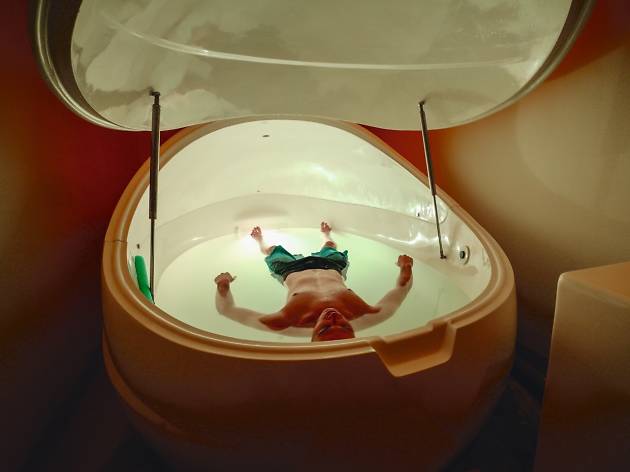 Floatation therapy is about to become a mainstream R&R activity, so if you haven't tried it, now's the time. What does it involve? It's the practice of lying back on warm Epsom salt water inside a sensory deprivation tank, and drifting off into an extreme state of meditation for at least an hour. Experts such as Edward Hawley, the creator of London's Floatworks, promise that it eliminates stress, boosts fitness and improves overall health. Great news. We have centres in Hong Kong, including FloatonHK.
Show more
Still need more relaxing? Try this...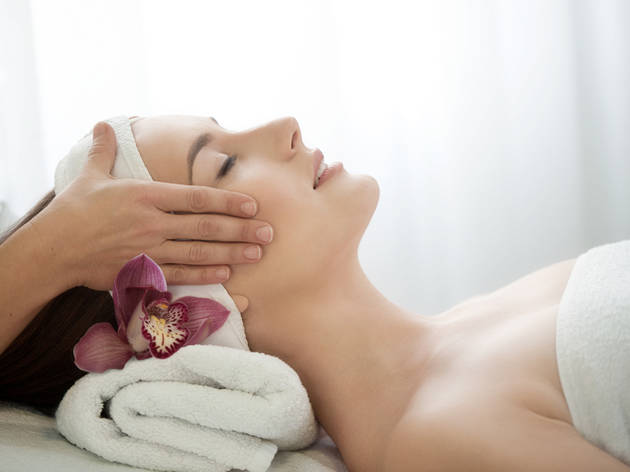 Your face is delicate, that's why you should always treat it with the best care possible. Give your face a little TLC at one of these spas dedicated to improving your skin with a variety of treatments, products and techniques.