15 ways to destress and relax in Hong Kong
We love our city, but it's not exactly stress free. Here are the best ways to unwind when you need to clear your head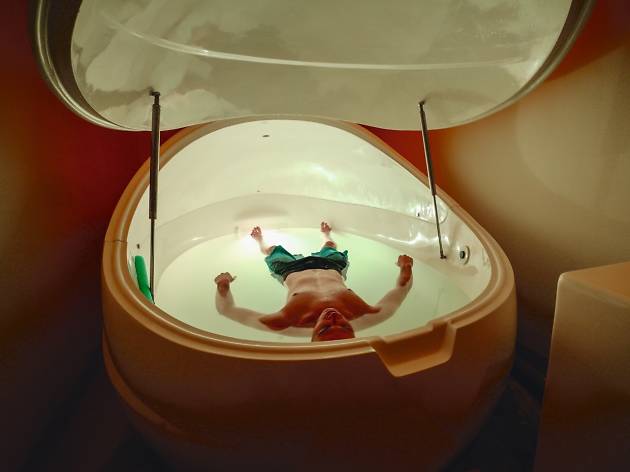 Hectic Hong Kong catches up with the best of us. If it's not the continual stress of work then it's the constant stream of events happening that leaves us rushed off of our feet. But instead of taking your frustration out on a feeble stress ball, here are 10 alternative ways to loosen up those knots and maybe even raise a smile. By James Wong and Karl Lam

RECOMMENDED: Looking for more ways to destress? There's nothing wrong with relaxing with a drink, so why not try one of Hong Kong's best bars. Failing that, check into one of the city's best hotels for a chilled out staycation.

15 ways to destress and relax
Hong Kong has such a huge variety of hiking trails and right now the weather is just right for hitting them up. For those of us whose idea of a brutal climb is taking the stairs to the fifth floor, or if you don't own crampons and those hiking boots you bought three years ago are going mouldy in the back of the wardrobe, don't sweat it. There are plenty of hikes in and around HK for beginners. All you need is a good supply of water, a sun hat and a sense of adventure.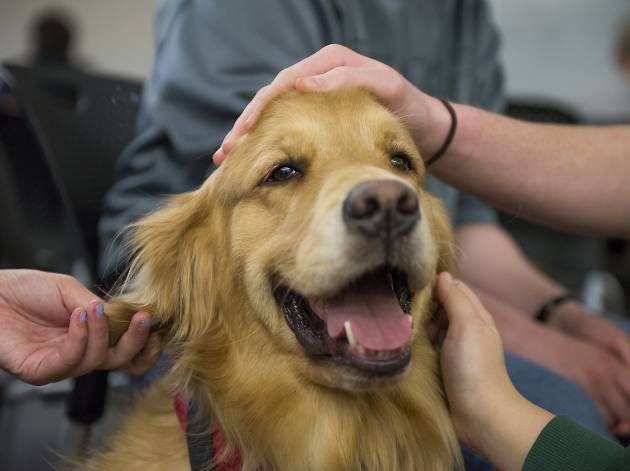 Tyler Stabile
Dogs are truly man's best friend and a session with a therapy pup is sure to help you forget all your troubles. The Hong Kong Therapy Dog Association caters to those who are in need of a little furry affection in their lives, and it's been proven that petting a dog helps lower your blood pressure. Give them a call or arrange online for a cuddle session with one of the super adorable on-call therapy doggos.
Can't find time to have a proper getaway? Is your apartment's lack of space leaving a visible mark on your soul? You might be in need of some R&R that goes beyond your basic day trip or quick getaway to another nearby nation. Hong Kong has loads of great hotels that aren't just for overseas visitors. While the garden-variety big brands with their buffet brunches and bustling lobbies rarely disappoint, it's so much more invigorating to check into a hotel that pays homage to Hong Kong's one-of-a-kind culture.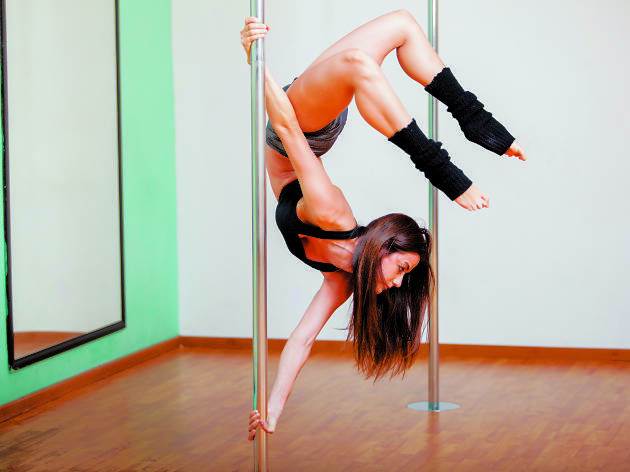 ... and do it without the worry of having to collect dollar bills in your knickers. Instead, use it as a way to relieve a bit of daytime tension. Aerial Arts Academy in Causeway Bay offers a range of pole dancing courses from intermediate to exotic. Sessions improve flexibility, promote blood flow, burn calories and the more intense classes will blow out all that built-up nervous adrenaline – causing your body to produce happy endorphins. Plus, these new moves could lead to even more feel-good activities outside of the studio (whatever they may be).
Our feathered friends freely fly around without a care in the world, so it's no wonder many seek solace in watching them. Thankfully in Hong Kong there's no need to travel too far – hop on the MTR to Central and walk to nearby Hong Kong Park which has a huge aviary with more than 80 species of birds in a specially contained city rainforest. If you do want to get away from the city, we recommend Mai Po Nature Reserve. The area on Inner Deep Bay is an officially recognised Important Bird and Biodiversity Area, home to a huge variety of migratory and wintering waterbirds, including almost 50 of global conservation concern.
An old remedy. With so many great bars, where do you start? After a long shift, head over to Duddell's lush green terrace and unwind with a cocktail or vintage champagne, especially now the outdoor temperature is ideal. Alternatively, New Punjab Club has a nifty gin-trolley that comes to your table, in case walking to the bar is just too exhausting.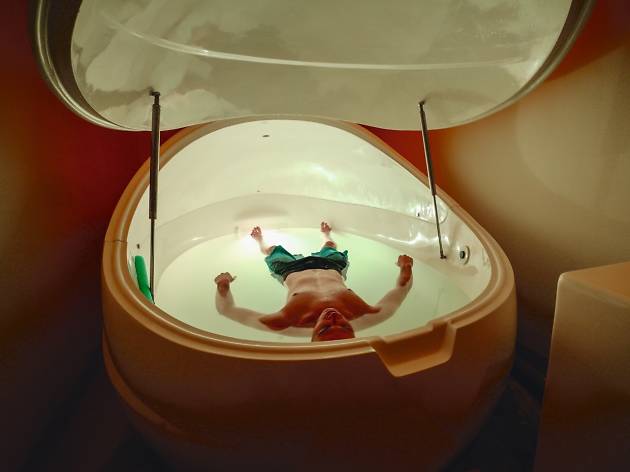 Floatation therapy is about to become a mainstream R&R activity, so if you haven't tried it, now's the time. What does it involve? It's the practice of lying back on warm Epsom salt water inside a sensory deprivation tank, and drifting off into an extreme state of meditation for at least an hour. Experts such as Edward Hawley, the creator of London's Floatworks, promise that it eliminates stress, boosts fitness and improves overall health. Great news. We have centres in Hong Kong, including FloatonHK.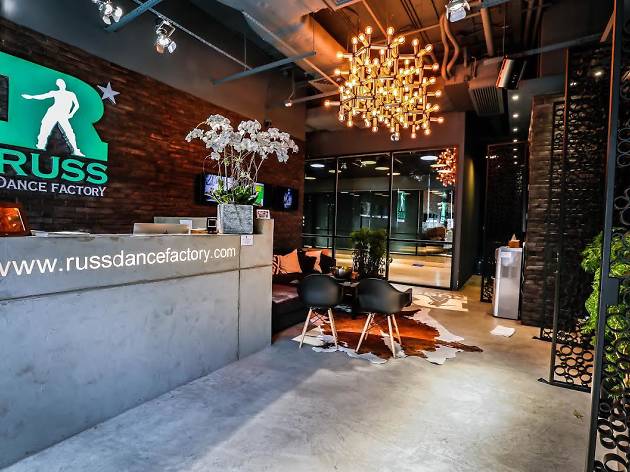 If our earlier suggestion of pole dancing seems a bit too risqué, turn that negativity into positive energy by shaking it off at Russ Dance Factory. Led by Russ himself – an industry veteran who has choreographed for the likes of pop star Jenny Tseng – as well as a whole team of instructors, pop along to the studio for regular weekly classes, including but not limited to yoga, latin pump, body groove, hip-hop and Kpop. Break a sweat – you'll feel way better afterwards!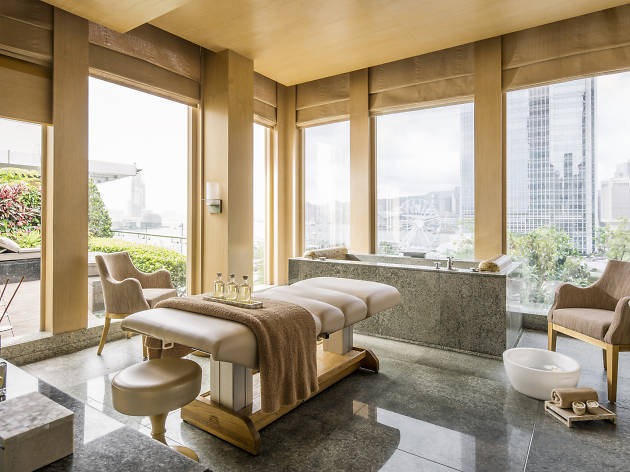 Who can say no to a spa treatment? Whether you're in need of a full-body massage or you're just seeking a quick facial, find one that suits you the most and allow yourself to rest your tired mind, body and soul. With a plethora of treatment options and various price points to choose from, our city has it all. Go on, you know you deserve it.
Is 2018 the year you finally hike the Grand Canyon? Or perhaps you plan on escaping the summer heat by heading to the glaciers of New Zealand? If retail therapy is your happy outlet then hit the shops and start planning, ordering or buying those must-haves. You may not have the funds for your airfare just yet, but buying some cool travel gear from the likes of Hong Kong-based Protrek should, paradoxically, motivate that savings jar.
Show more
Still need more relaxing? Try this...