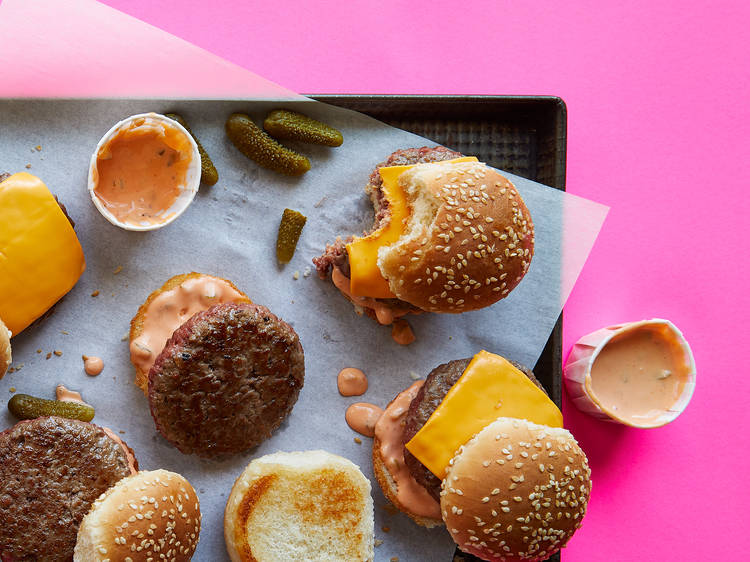 Photograph: Courtesy Impossible Foods
One of the world's primary sources of man-made greenhouse gas emissions comes from the animal product industry. Raising cows, pigs, and chickens generates as much greenhouse gas emissions as all cars, trucks, and automobiles combined. One of the best ways to help change this landscape is to choose plant-based food over animal meat. Though the results will not be immediate, they can cause an enormous positive environmental impact if done collectively. Here's a list of the best vegetarian and vegan restaurants in Hong Kong to inspire you on your next delivery orders, or if you're craving some aromatic Indian food, click here for our recommendations.
You can also check out current Earth Day promotions in the city. For the whole month of April, Impossible Foods' annual Earth Month campaign sees 170 restaurant outlets from over 60 restaurant brands in Hong Kong offering special dishes made with Impossible Meat. Order an Impossible dish at designated eateries on Earth Day, April 22, and get a complimentary reusable cutlery set. On April 25 to 26, OmniFoods has also teamed up with Wendy's Wok World and Ser Wong Fun for a Chinese vegetarian dinner event ($1,920/four pax) where you can enjoy a sumptuous six-course tasting menu.