Your HK itinerary: 7 days
Here in Hong Kong for a week? Here's how to experience the best of our city within seven days.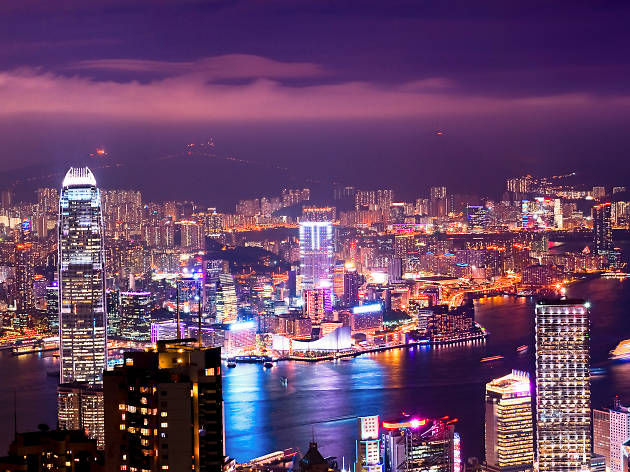 Overwhelmed by all the amazing things to do in Hong Kong and not sure where to start? We've you got covered. We break it down day by day and guide you to all the essential things to do, best restaurants and shopping streets to enjoy the best experience in our SAR within a week.
Want to play by your rules and follow your own schedule? Check out our list of top things to do in Hong Kong.
One week in Hong Kong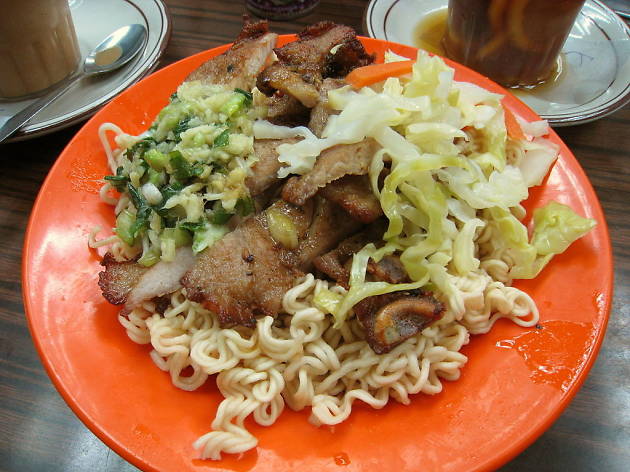 This cha chaan teng is an excellent way to begin your seven days in Hong Kong. Well known as one of the best pork chop bun hotspots in the city, its signature chop is marinated and packed full of flavour, and the meat retains its tenderness within the crispy, fried exterior. Another must-have: the pantyhose milk tea.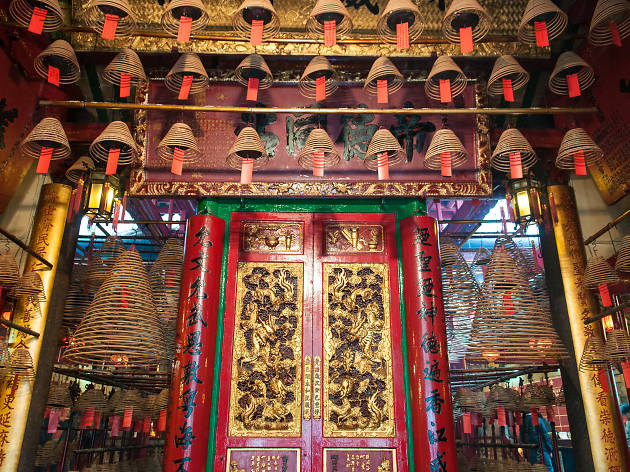 Time for some culture: tucked away amongst all the chaos of the business district is the oasis of the Man Ho Temple. A mid-19th century Grade I historic building and a declared national monument, slip inside and escape the madness for a few minutes of quiet contemplation.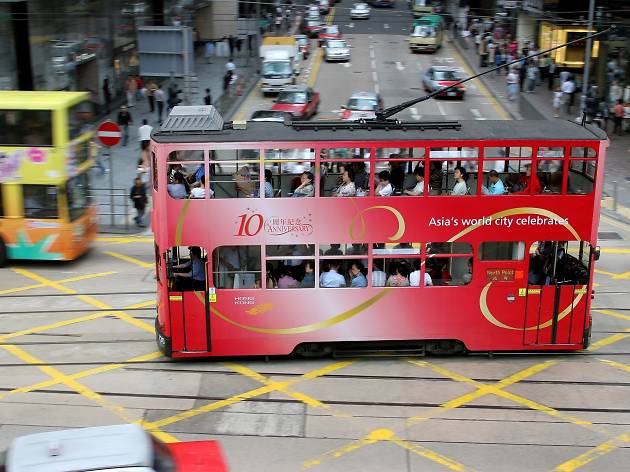 Jump on one of Hong Kong's iconic double-decker trams — also know as ding ding— and ride wide-eyed through the city towards Wan Chai, a buzzing area stuffed with restaurants, seedy bars, trendy bars, sports bars, every type of shop you can think of, and a whole load of people.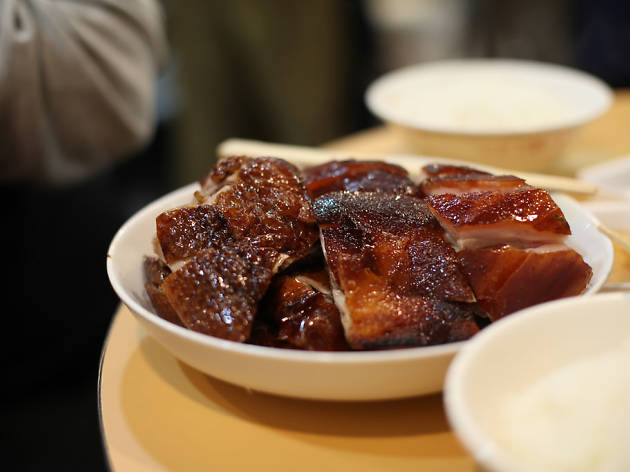 People queue up for this classic elbow-to-elbow joints' char siu ($30), always perfectly roasted and served with just the right amount of sauce. This unassuming eatery will give you the perfect introduction to Cantonese cooking.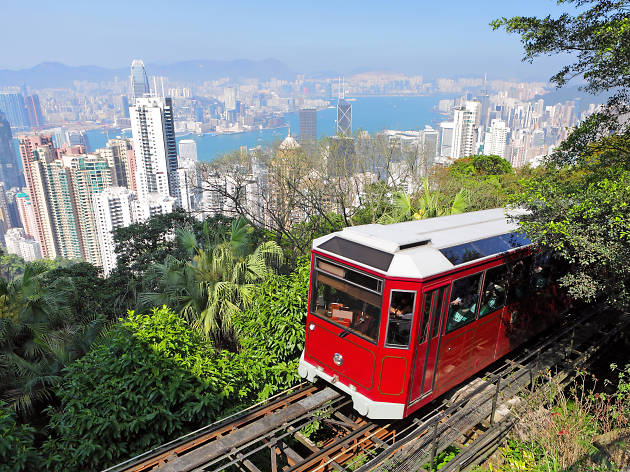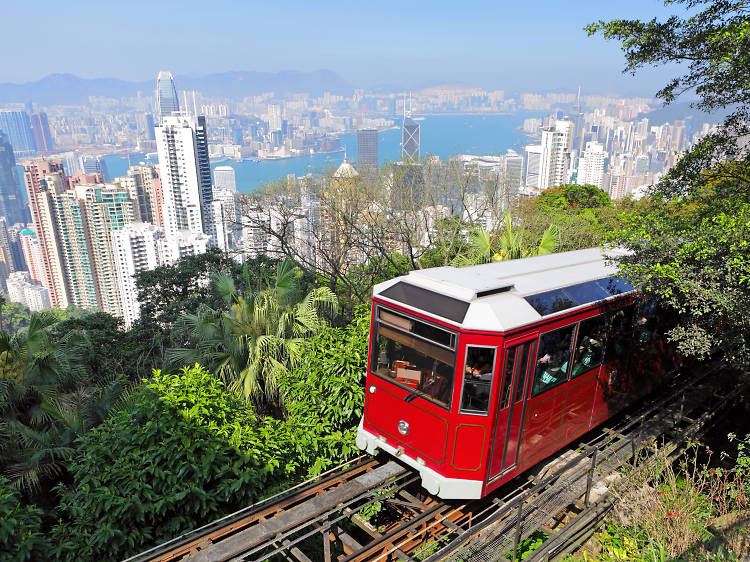 Arrive early to avoid the monstrous queues or if all else fails, just take the bus to the top. The tram puts the "fun" in funicular railway, rising 1,300 feet above sea level as it passes the city's buildings at an almost impossible gradient. For the best vantage points once you're at the summit, head to the viewing platform at the anvil-shaped Peak Tower, the view stretching from the skyscrapers of Central to the mountains of the New Territories. There is a shopping mall at the top of this mountain full of restaurants, coffee-shops and bars – this is Hong Kong after all.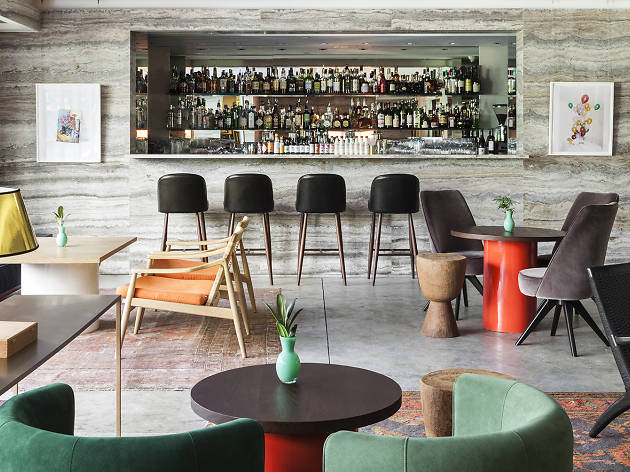 What better way to end your first day in this city of contrasts than a two-Michelin star Cantonese dining served up in a fine art gallery. Boasting a spacious terrace and elegant interiors, the menu consists of comforting Cantonese staples such as baked abalone, crispy suckling pig, fried lobster and kumquat puffs, many with innovative twists.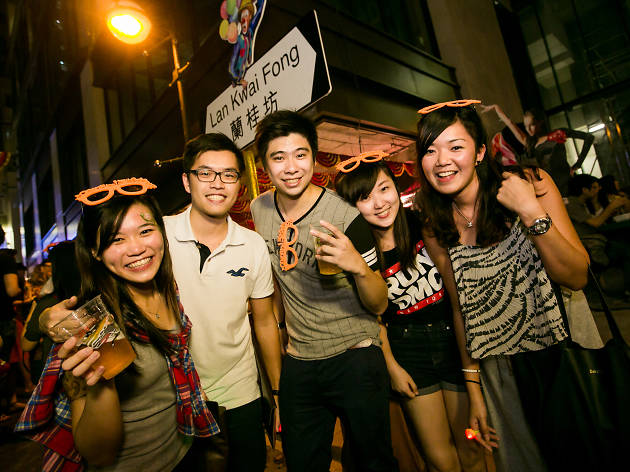 Get yourself to notorious Lan Kwai Fong — or LKF for short — early for happy hour drinks deals. Hong Kong's ground zero for partying, it's where you want to be on a Friday and Saturday night. Get ready to party hard with tourists, expats and locals alike in the city's epicentre of debauchery.
One week in Hong Kong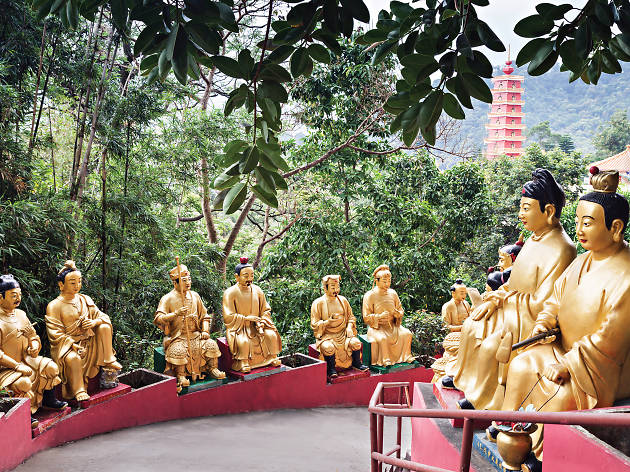 Attractions, Historic buildings and sites
Start early and climb the 431 steps up to the 10000 Buddhas monastery. Each of the lifesize, gold-painted buddhas that line route is entertainingly unique. You'll have a good laugh picking your favourites and the view from the top is a breathtaking panorama of Sha Tin and surrounding mountains.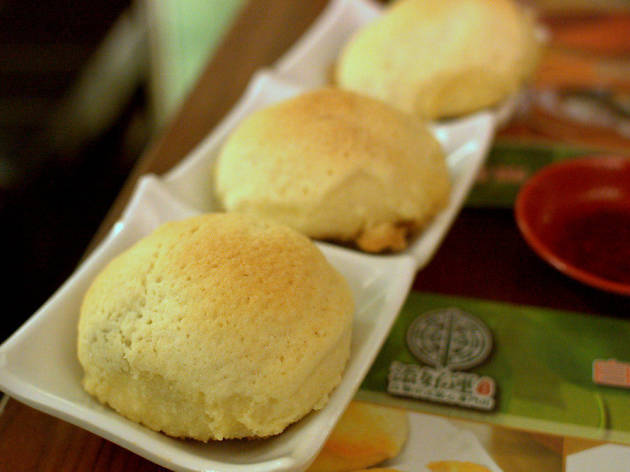 Hong Kong institution, Tim Ho Wan, is the world's cheapest Michelin-star restaurant so be prepared to queue. It's worth the wait for their exceptional dim sum. Order a load of dishes so you can try as much as possible, and definitely include the baked char siu bao ($12) and the famous crystal dumplings with chive and shrimp ($16).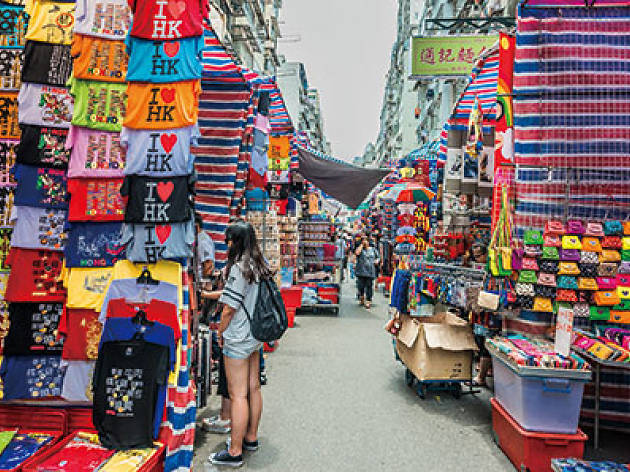 A couple of blocks South is Mong Kok, a vibrant shopping district. Check out the Ladies Market for bargains and knock-off clothing. The Jade market is also nearby, or head to the eye-opening Goldfish Street Market to find all manner of watery fauna for sale: turtles, lizards and, of course, all manner of exotic fish, many suspended in handy plastic bags to take home.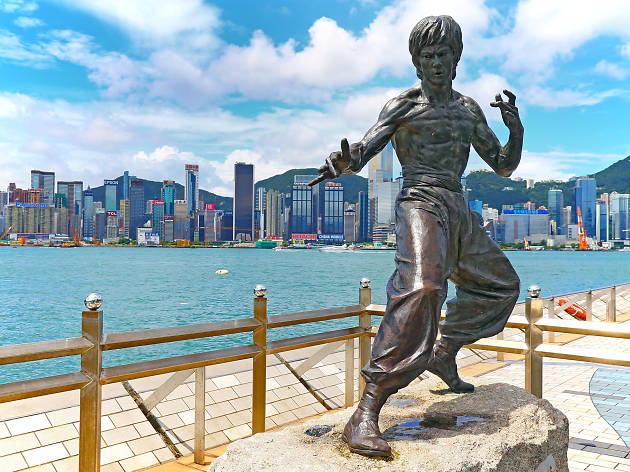 Visit The Avenue of Stars, where you can hang out with (statues of) your Hong Kong favourite film stars. This is a great spot to watch the daily Symphony of Lights, a visual spectacle that uses the city's towers as it's canvas, with lights and lasers dancing and flashing synchronised with music and narration. The show starts at 8pm and lasts about 15 minutes.
Arguably Hong Kong's most venerable live music institution – at least for the underground scene – Hidden Agenda was reborn in December 2016 after it was forced to close and relocate for the third time. Now based in Kwun Tong, pop along to HA for the best in local and international rock.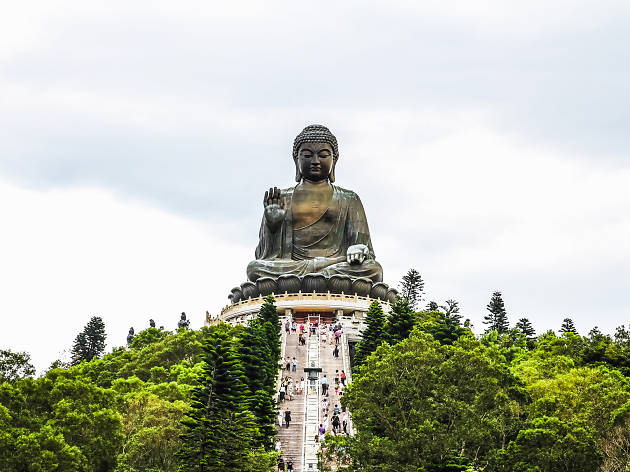 Tian Tan Buddha (more commonly referred to just as the Big Buddha) took 12 years to plan and construct and proudly sits 34 metres up and offers a great view to visitors who brave the 268 steps. Next to the Buddha sits Po Lin Monastery, one of the world's most important Buddhist sanctums, rich with religious iconography and wafts of incense. If climbing all those steps makes you peckish, refuel at neighbouring Ngong Ping Village for a traditional Buddhist vegetarian breakfast.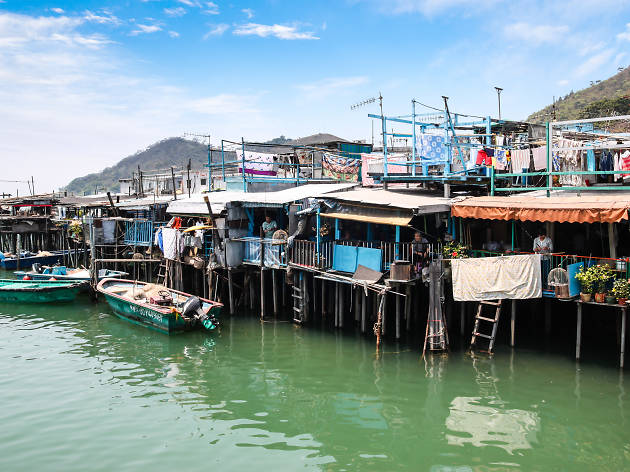 On the western shores of Lantau Island, Tai O Fishing Village provides a glimpse into Hong Kong's past. Stilt houses extend into the water for a perfect photo opportunity, especially with the mountainous backdrop. The local Tenka people make their living from the traditional seafood market, which is well worth a look around.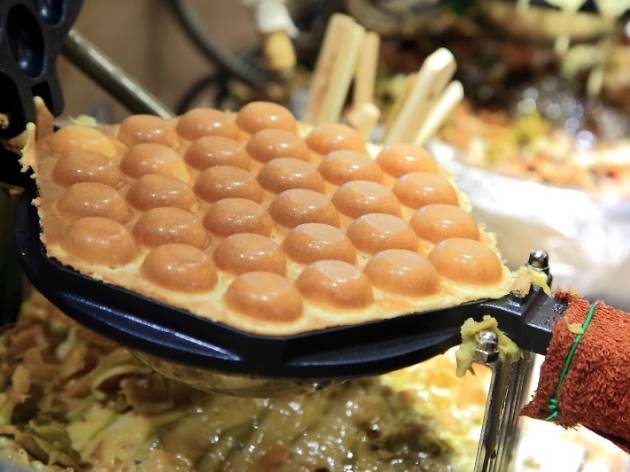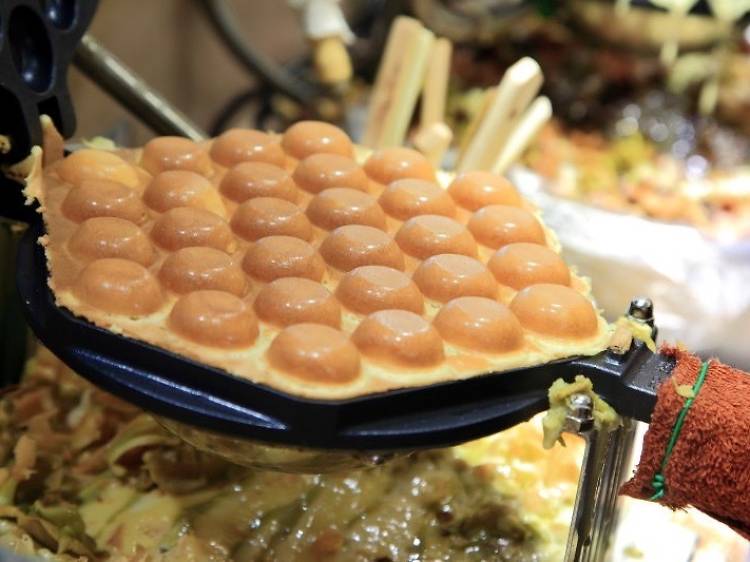 Hong Kong street food for breakfast
Walking around the city, there are seemingly vendors on every street corner. Their bubbling pots of tripe and chicken feet and piles of meaty skewers fill the sticky air with aromas: by turns funky and enticing. Favourites include fish balls, egg waffles and Portuguese-style egg tarts. Try the stinky tofu – if you dare.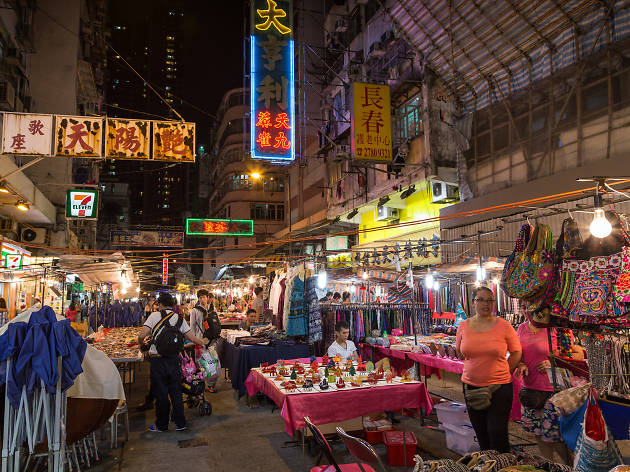 Head to the night market for quality knock-offs of your favourite paintings and to stock up on your supply of cheaply manufactured sex toys. Stop off at a Dai Pai Dong when you've built up an appetite. These officially licensed street kitchens, are typically untidy and chaotic. Diners on the street on plastic stools and choose from a huge menu all prepared on a ferociously hot wok burner. Food and beers are cheap. Enjoy!
One week in Hong Kong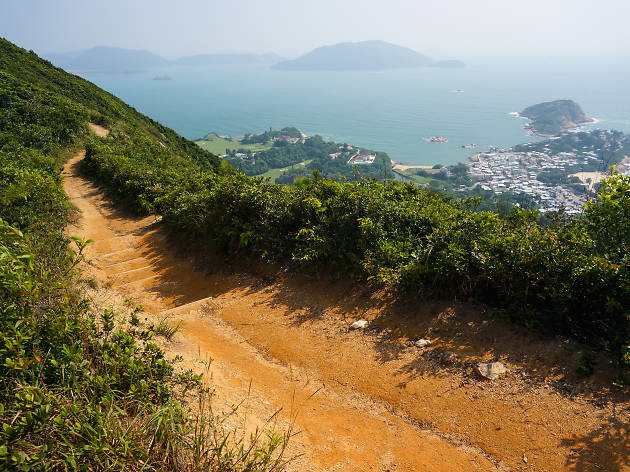 Hong Kong has no shortage of amazing scenic hiking trails a short distance from city centre, varying in difficulty and offering everything from amazing bird eyes view of our SAR to stunning sunset views. Dragon's Back is oOne of the most famous and simplest hikes — but still very rewarding. Take bus 9 from Shau Kei Wan to Shek O Road and get off at To Tei Wan bus stop. End the hike at Big Wave Bay and hop on bus 9 again to get back to Shau Kei Wan MTR station.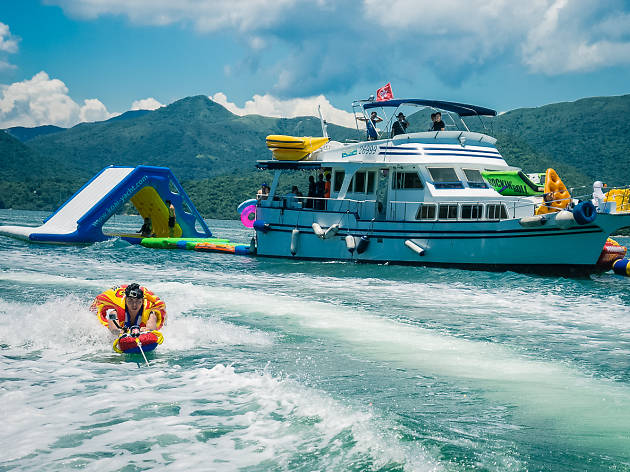 Spend the day at sea on a junk boat
Packages tend to include a buffet lunch and free-flow beer, wine and spirits. Boats leave from the Central piers at the weekends, sailing out to picturesque bays around the territory. Once the boat is moored, that's when the fun begins. There are many packages to pick from including inflatable slides and trampolines, and access to watersports for a premium. That's it for day six though as nothing ever happens after a junk...
One week in Hong Kong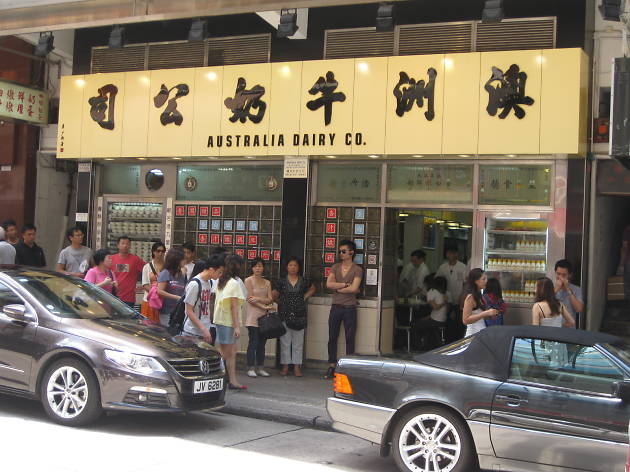 Named by it's owner, who worked on an Australian dairy farm in the 1940s; the guy knows his eggs. The set consists of fluffy and moist scrambled eggs served with rich buttery thick toast, and it comes with a plate of macaroni along with char siu in chicken broth.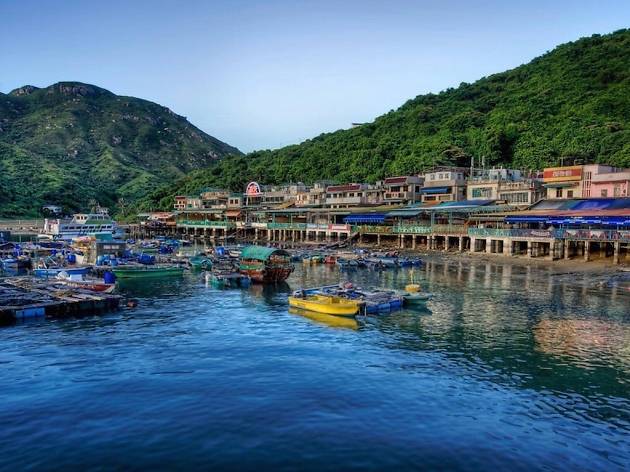 Laid-back Lamma Island sits South West of Hong Kong Island, a mix of traditional fishing villages, and bohemian cafés and shops. There's plenty of walking and cycling trails across the island; why not trek out to one of the numerous beaches, and take in the breathtaking sea views. The hiking trail that connects Yung Shue Wan to Sok Kwu Wan is a good and takes just over an hour on foot. Ferries leave from Aberdeen or Central, and take 30-45 minutes.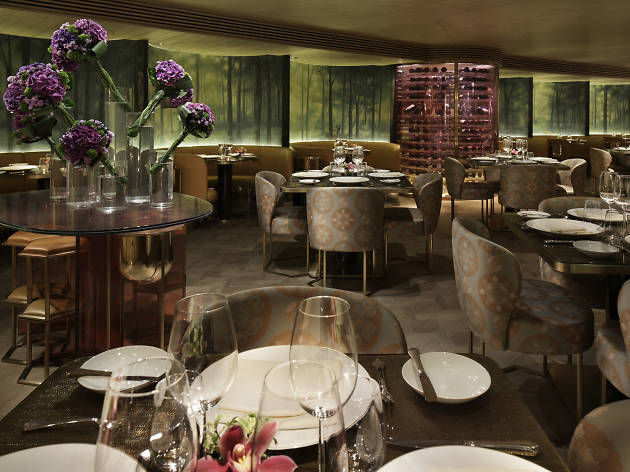 Treat yourself for your final meal in Hong Kong. You've had a tiring week traipsing across the city, up and down how many lifts and escalators? Épure serves one-Michelin star French dishes based on what's available seasonally. Expect expensive imports like lobster, truffles and foie gras delivered with modern presentation.