Kids' theatre in London
Get the kids hooked on culture with these great London shows for young ones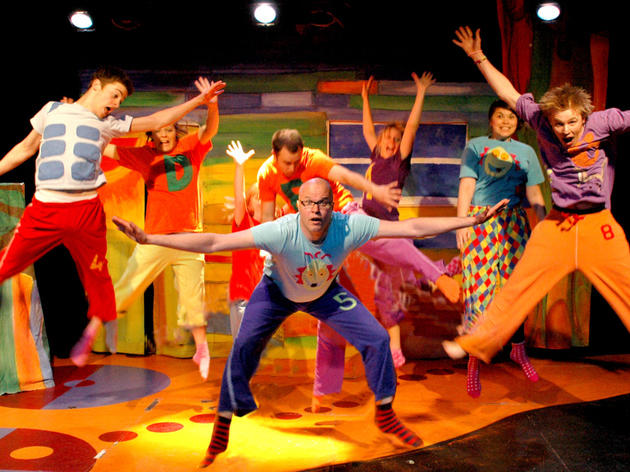 These bright, beautiful, and adventurous theatre shows are carefully designed to delight kids. We've handpicked children's shows from across London, from dedicated kids' venues like the
Little Angel
,
Polka Theatre
, and
Unicorn Theatre
, to quirkier fringe spaces. Expect everything from circus to comedy to puppetry to musicals.
The productions on this list are best for ages five and up. If you're looking for theatre for toddlers and pre-schoolers, check out our pick of
shows for younger children
. Or if you want something that'll delight grown-ups, too, look at our
family theatre shows
page.
Shows for kids
Bees can count to three, recognise faces, and their work as pollinators makes them vital for our planet's survival. But they're dying out... Young company ThisEgg landed rave reviews for their comic family show about bees, starting a party and saving the world. Here's a chance to see it in London, as it sets off on tour this February.
Read more
Globe boss Emma Rice's puppet take on Hans Christian Anderson's conscience-tugging fairy stories is adorable, atmospheric, and just dark enough to give grown-ups a knowing shiver.
Read more
A lad and his grandad set off on ocean adventures in this show, based on Benji Davies's book 'Grandad's Island'. It's the work of Engine House Productions, who masterminded a wonderfully offbeat adaptation of 'Flat Stanley' at the Polka Theatre. Ages five to eight.
Read more
A slice of delicious chocolate cake disappears in one of Michael Rosen's hilarious kids' poems, packed full of lip-smacking language. Peter Glanville and Barb Jungr have turned it into a musical for kids, their follow-up to hugely popular family adaptations 'We're All Going On A Bear Hunt' and 'How To Hide A Lion'. Ages four-plus
Read more
Forget crop-circles and abductions – according to 'Aliens Love Underpants', extraterrestrials travel to us from lightyears away solely to steal our precious undergarments. Adam Bampton-Smith's adaptation of Claire Freedman's bestselling children's book tells the story of Timmy, a whimsical boy, whose dreams of becoming a spaceman come true when he journeys to Planet Janet...
Read more
Cardiff-based company Taking Flight's show helps kids' talk about how they can cope with dragons - aka worries and anxiety. Based on Kathryn Cave's book of the same name, it's an inventive show that shows a young girl's struggles at school and home, and how her quirky Dad learns to help her. 
Read more
Find more children's theatre in London