Kids' theatre in London
Get the kids hooked on culture with these great London shows for young ones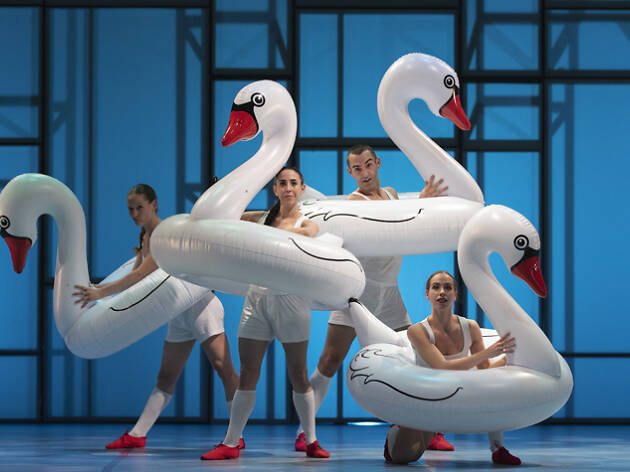 These bright, beautiful, and adventurous theatre shows are carefully designed to delight kids. We've handpicked children's shows from across London, from dedicated kids' venues like the
Little Angel
,
Polka Theatre
, and
Unicorn Theatre
, to quirkier fringe spaces. Expect everything from circus to comedy to puppetry to musicals.
The productions on this list are best for ages five and up. If you're looking for theatre for toddlers and pre-schoolers, check out our pick of
shows for younger children
. Or if you want something that'll delight grown-ups, too, look at our
family theatre shows
page.
Missing Time Out magazine?
You can still read our latest issue from the comfort of your couch
Read online
Shows for kids
Director and playwright Jude Christian has turned her hand to everything from experimental theatre starring live piglets to Lyric Hammermith's annual panto. 'Hamlet' – which she adapts and Tinuke Craig directs – will doubtless see her at the lighter end of the spectrum; it's a Shakespeare adaptation aimed at primary aged kids, with plenty of spooky adventures. Ages eight-to-12.
'Pinocchio' is a neat fit for London's favourite puppet theatre. This production with Indefinite Articles invites young audiences into Geppetto's workshop to see the story of the puppet who wanted to be a real boy come to life, with puppetry, shadows, illusion and music. For ages 5-11.
The fantasy worlds of Neil Gaiman are having a mini moment on the London stage: the week it was announced that the National Theatre's 'The Ocean at the End of the Lane' would transfer to the West End, here comes this smaller but still singular take on 2003's 'The Wolves in the Walls'…
Find more children's theatre in London