101 things to do in London: central London
Track down the best things to do in central London and get ready to venture into the depths of the city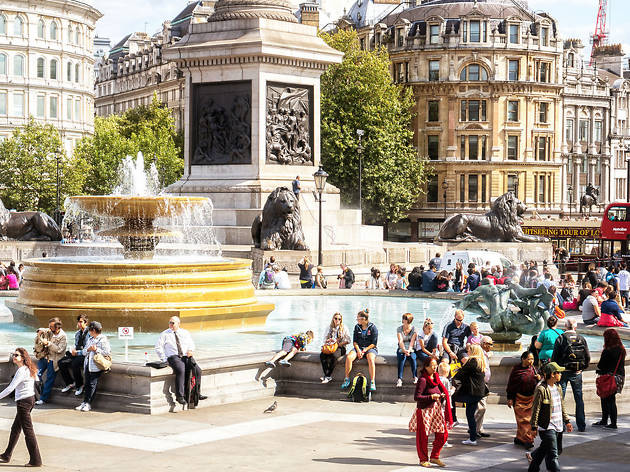 Navigate the heart of the capital with our list of the best things to do in central London. Whether you're looking to wander around London's major parks, seek refuge in one of London's museums, eat in some of the best restaurants – or do all of the above – the center of town is definitely the right place to be. Have a look through our pick of the best things to do in central London and go take Zone One by storm.
RECOMMENDED: 101 things to do in London
The best things to do in central London
How many things have you done?
Living in London, it's amazing how many things we never quite get around to doing. See how many of the entries on our 101 things to do in London list you've actually seen and done...
Read more
Whether you've lived here all your life or you've just arrived at Heathrow, we're all spoilt for brilliant things to do in London. From picture-postcard attractions to hotspots in odd spots, by day and night, from art to wildlife, there are, in fact, many more than 101 things to do in London.
Read more
Sponsored listing
Lady Chastity's Reserve, Hackney
This marvellously silly immersive team puzzle (a sort of cross between an escape game and the 'Mumsy' challenge in 'The Crystal Maze') has already spooked and amused many a team at its original venue in Battersea, but will now be challenging the people of Hackney from a dark corner of the People's Park Tavern.  It's from the Handmade Mysteries team that does this kind of thing at venues across London. They know what they're doing. Expect plenty of surreal slants to challenges that can be pretty, well, challenging, and don't be surprised to be surprised either - we're told the immersive elements can be pretty interesting.  They promise to let you out - or help you out - if you get really stuck but still, it might be best to bring some brains and leave your dumbass friends out of it. 
Venue says: "Venture through an hour of hilarious clue-solving as you and your team attempt to win Chastity's fabled aphrodisiac wine."