The best day trips from London
Looking to get out of the city for a few hours? Here's the definitive list of best day trips from London, featuring spa cities, seaside towns and adventures in the great British countryside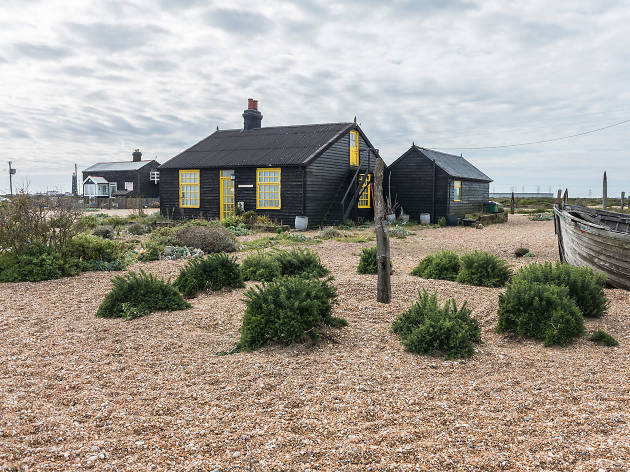 Sometimes the best way to truly appreciate a place is to leave it for a short while. We suspect that's the case with London – much as we adore life in the Big Smoke, we also relish the occasional change of scene.
Helpfully, England is really quite small, which means getting from the city to the coast is a doddle – grab a coffee, hop on the train and you'll be breathing in fresh, salty sea air before you know it.
Whether you're in the mood for pony-filled forests, picture-postcard towns or pebble beaches, here are fifteen sweet spots, complete with cute pubs and ace restaurants – and all close enough to the capital to get there and back in a day.
Scroll down to the bottom of the page for more cracking day trip ideas, from floral getaways to boozy breaks, and check out our guide to the best weekend breaks from London if you fancy escaping the city for more than a day.
RECOMMENDED: 101 incredible things to do in London instead
Missing Time Out magazine?
You can still read our latest issue from the comfort of your couch
Read online
15 dreamy day trips from London
11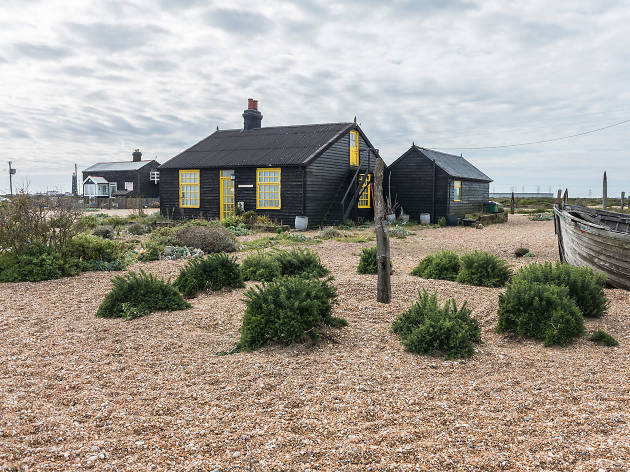 Phillip Roberts/Shutterstock.com
Dungeness's shingly, shipwreck-dotted beach is so spookily empty that it's often described as Britain's only desert (though the Met Office refuses to recognise it as such, the party-poopers). But look a little closer and there's plenty going on. It's a nature reserve, for one thing – follow the two-mile trail around RSPB Dungeness for the chance to glimpse glossy ibises and marsh harriers. Come lunchtime, queue up at the famous Dungeness Snack Shack: they'll serve you their catch of the day in a warm bun, lobster and crab rolls or smoked cod chowder. Finally, go in search of the huge concrete 'sound ears', which date from the First World War and were designed to listen out for planes.
How far? 86 miles
Get there one hour by train from London St Pancras International to Folkstone, with a one hour 30 minute bus ride to Dungeness; around two hours by car.
Smaller, quieter and (whisper it) prettier than Oxford, Cambridge has its own language: bumps, backs, quads. Start your day with a visit to the Fitzwilliam Museum, then refuel at Fitzbillies and buy a box of the sticky Chelsea buns to take home. Spend a couple of hours wandering around the colleges and King's Chapel before taking to the river for a spot of punting: behatted guides will do the hard work, or you can hire a boat of your own (beware: it's trickier than it looks). Come tea time, head for Grantchester and feast on scones in The Orchard Tea Gardens, just like poet Rupert Brooke.
How far? 64 miles
Get there 45 minutes by train from London King's Cross, or one hour 10 minutes from London Liverpool Street; around two hours by car.
13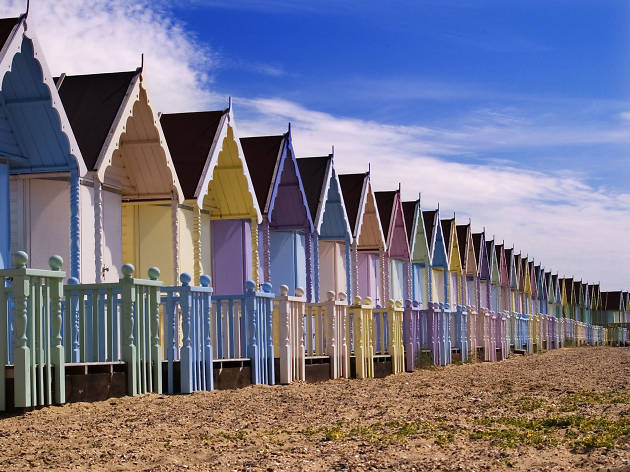 Attached to the mainland by a causeway that floods (and pub quizzers, take note: this is the UK's most easterly inhabited island), Mersea feels properly, peacefully remote at high tide. The big draw is The Company Shed, which serves seafood platters that pull in crowds from all over the country every weekend. It's BYOB – bring your own bread – and they don't take bookings, so get there before noon to make sure you can feast on prawns, smoked fish, oysters and dressed crab. Speaking of which, catch-and-release crabbing is encouraged – there are specially marked areas near the water, and shops selling the kit. Or you can book a boat trip around the bay.
How far? 69 miles
Get there one hour by train from London Liverpool Street to Colchester, then a 45 minute bus to Mersea Island; around two hours by car. Don't forget to check the tide timetable before you set off...
14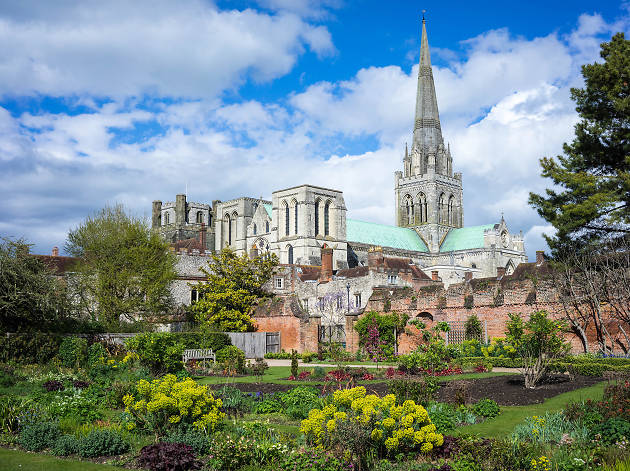 Dinky, pastel-coloured Chichester looks like it's been built of macarons – but it's more than just a pretty face. Start at the Norman-meets-Gothic cathedral before moving onto the Pallant House Gallery, home to brilliantly curated exhibitions, a first-class bookshop and a courtyard cafe that gives Rochelle Canteen a run for its money. Some of the best bits of Sussex are an easy drive (or, if you're feeling full of beans, a slightly less easy bike ride) away, from the Goodwood Estate to West Dean Gardens and the gorgeous sandy beach at West Wittering.
How far? 80 miles
Get there one hour 30 minutes from London Vicotoria; around two hours by car. Car is best, so you can really explore.
15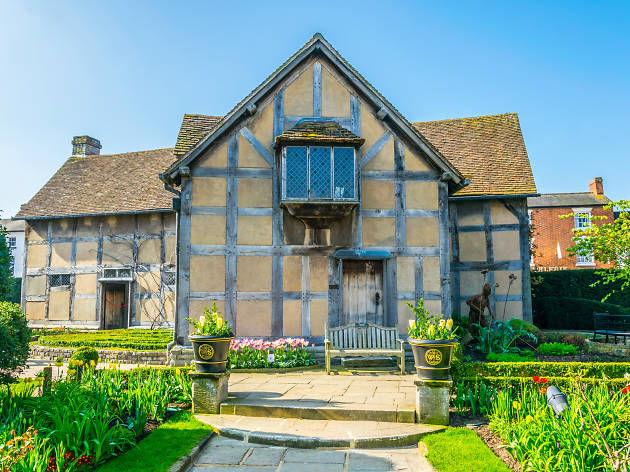 The Bard, of course, is the big draw here, and Shakespeare's house, his wife Anne Hathaway's cottage and the RSC's home theatre are all must-sees. But Stratford's more than just a Tudor Disneyland, you know. Take a boat tour of the canal basin to find out more about the West Midlands' waterways, refresh yourselves in the Grade II-listed Old Thatch Tavern, stop for a scoop of Eton Mess ice cream at Hooray's British Gelato Kitchen and pick up some local Berkswell to take home from posh cheesemonger Paxton & Whitfield (sorry, fellow travellers).
How far? 104 miles
Get there two hours 15 minutes by train from London Marylebone; around two hours by car.
Looking for more day trips from London?