The best restaurants on Flinders Lane
Some of the city's best dining is clumped into this one, delicious stretch of road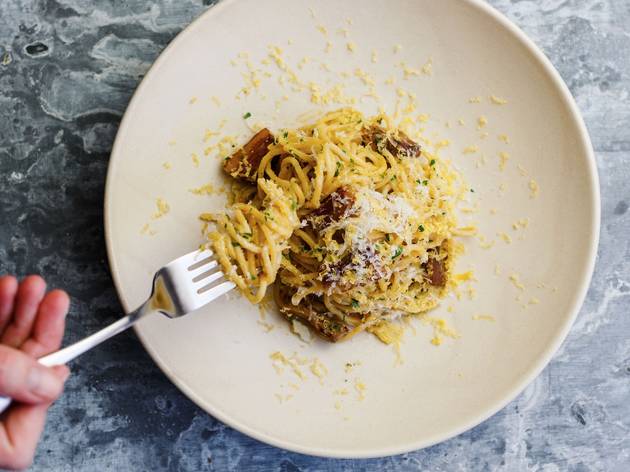 Flinders Lane: arguably Melbourne's tastiest street. Here are 18 ace venues, whether you want ceviche and sours, Andrew McConnell's culinary wizardry, Pan-Asian fusion with a side of hip hop, understated Japanese, tacos and tequila, or modern Mediterranean. We hope you're hungry.
If you're further north, you might like to try our guides to Lygon Street or Smith Street instead. Or maybe you don't mind where you eat. In that case, see how many of the 50 best restaurants in Melbourne you've checked off your to do list.
Where to eat on Flinders Lane
Here's Melbourne's best late night meals
You're up late. You need a feed. We're not here to judge, we're here to help.