Things to do in Melbourne in July
July's best events in one place – it's your social emergency saviour for fun things to do in Melbourne in July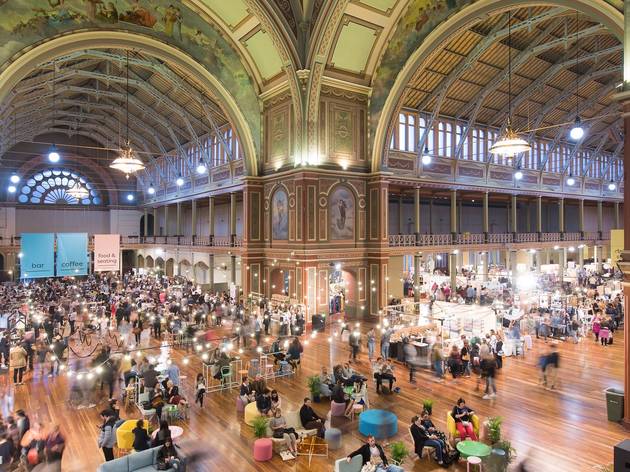 Wondering what to do in Melbourne in July? We can help. Check out our guide to all the fun things to do in Melbourne, from free events to exhibitions, theatre shows, live music and more. For rainy days, consult our guide to Melbourne's best indoor activities instead.
Upcoming drag king and queens get the chance to practise their shows and refine their acts every Thursday night at Melbourne's favourite LGBTQIA+ venue (as voted by Time Out readers), Sircuit. Bio queens, drag queens, trash queens and drag kings all perform, and the event is hosted by famed drag queen Missy La 'Minx. It's a chance for up-and-coming performers to get experience, and for audiences of course it's a night of fantastic drag. The bar offers $5 pints from 7pm until 10pm, and entry is free.
Theatre, Drama
Princess Theatre, Melbourne
At long last Melbourne muggles will be able to get a glimpse inside JK Rowling's Wizarding World with their own two eyes: Harry Potter and the Cursed Child is headed to the Princess Theatre. After becoming the highest selling play on both Broadway and the West End, Melbourne is the third stop on the Hogwarts Express. The official opening is set for February 23, 2019, but there'll be preview performances from January 18. If you don't know a lot about the play, then here's the lowdown: it's a sequel to the series, based on a story conceived with Rowling, John Tiffany and Jack Thorne. It's presented in two parts, which you can watch on the same day or across two consecutive evenings. We won't give too much away about the plot, but audiences can expect to find the gang 19 years on from the Battle of Hogwarts. While Harry himself grapples with the troubles of his past, his son Albus deals with living in the shadow of his famous father. The play won a record-breaking nine Olivier Awards in London and six Tony Awards in New York. It's also received rave reviews from just about every major publication in both cities. Time Out New York said: "Harry Potter and the Cursed Child is haunted by death and pain; it is often suspenseful and sometimes downright frightening. Yet amid the cinematic tumult and dazzle of the densely action-packed plot, Thorne and Tiffany carve out quiet scenes of intimacy and tenderness. Great care has gone into creating each moment of this state-of-the-a
See what's on this weekend in Melbourne
Art
Bendigo Art Gallery, Bendigo
It would really suck if you were a royal who hated having your portrait done. They've always been among the most popular subjects for artists, and the British royal dynasties are no exception. This exhibition of artworks from the National Portrait Gallery in London traces centuries of British history, from the 16th century to the present, through portraits of the royals. There are more than 150 paintings, sculptures and photographs on display – some of which have never been seen outside of the United Kingdom – with subjects ranging from King Henry VIII and Queen Elizabeth I, through to Queen Elizabeth II, Princess Diana, and Wills and Kate. There are famous artists from across the centuries, including painter Sir Peter Lely and photographer Annie Liebovitz. And there'll be fashion, armour and personal items that belonged the royals themselves.
See what's on this weekend in Melbourne
Or tick something off the list
The definitive Melbourne bucket list: knock off these 50 activities and you'll really, properly know our great city.