The best NYC events in August 2019
Plan your month with the best NYC events in August 2019 including the Jazz Age Lawn Party, street fairs and more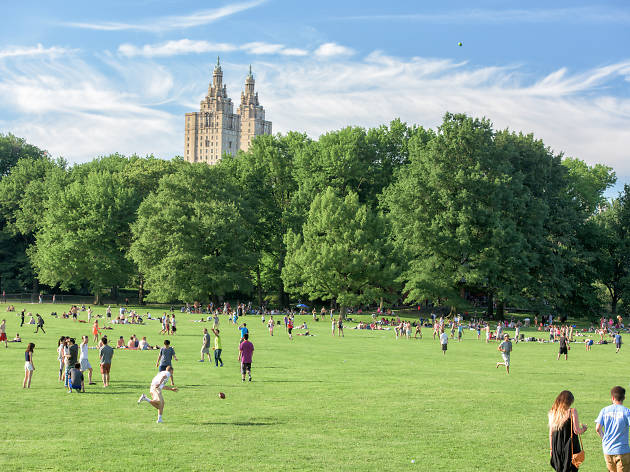 Get ready to use our NYC events in August calendar as your guide for ending the summer with a bang! Now that we're stuck in a heat dome, now's the time to take advantage of New York beaches before they close for swimming next month. There are many more things to do outside this month, like incredible summer concerts, festivals and delicious alfresco food and drink opportunities too. And use August as your last change to take advantage of all the outdoor movies at the best NYC parks. This is the last full-month of summer—make it count!
RECOMMENDED: Full NYC events calendar
Featured NYC events in August 2019
Selling Fast in August 2019
Music, Cabaret and standards
Mosher is one of those talents you need to see to believe: warm, funny, biting, ferociously committed. In her weekly series at the downstairs Birdland Theater, she invites a gaggle of performers from Broadway and beyond to show their talents. Guests at the August 27 edition include Klea Blackhurst, Scott Coulter, Stacy Sullivan, Jessica Hendy, Elizabeth Ward Land, Dave Hill, Blaine Krauss, Tiffany Abban, Natasha Nemergut and guest musical director John Boswell.
Find out what's happening in September