NYC events in July 2017 for New York City
Plan your month with our events calendar featuring Fourth of July events, summer concerts and more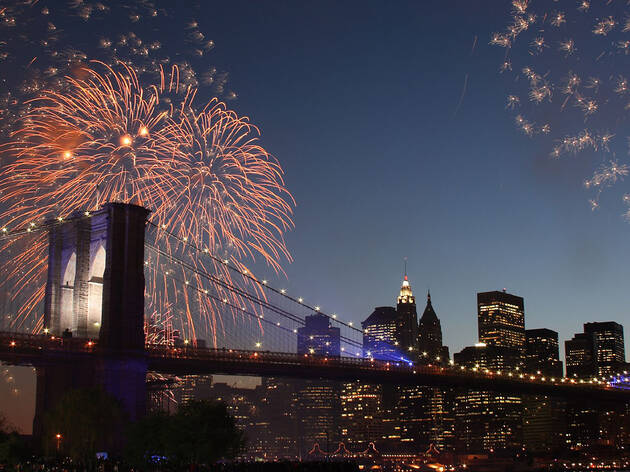 Featured events in July 2017
See more free events in July 2017
This weekly getdown from Carolyn Busa, Julia Shiplett, Chelsea Taylor, Ben Wasserman and Emily Winter is a reliable night for solid laughs and surprise stars. Check out sets from Adam Burke, Dina Hashem, Doug Smith and James Hamilton. 
Read more
Arts events in July 2017
View over 100 works made by creators outside of the artistic community, including inventive self-taught sculptors in New York City and illustrators who found their passion in prisons and psychiatric hospitals. Explore the inner lives of unknown artists through works made in private and often discovered after the artists' passing, with pieces like Steve Ashby's Rocking Bed Cunnilingus Whirligig and Henry Darger's watercolor At Sunbeam Creak/At Wickey Lansinia. 
Read more
A little corner of Zimbabwe has landed in Marcus Garvey Park in the form of three imbas, or kitchen huts native to the region. As welcoming as they appear, these huts, created in collaboration with architect Maxwell Mutanda, are actually closed forms that can't be entered. According to the artist, they're meant to celebrate the "expansiveness of the African diaspora," while also evoking the "experience of living outside the place considered home."
Read more