NYC events in July 2019
It's never too soon to start planning for the Fourth as well as all the other awesome NYC events in July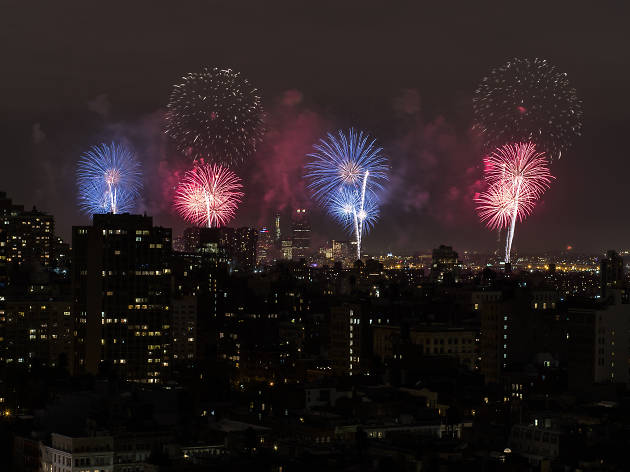 Some of the best things to do in summer are NYC events in July. Even after all the 4th of July events simmer down, there are still a ton of awesome things to do for the next 26 days. After Independence Day, enjoy fantastic outdoor summer concerts, hit up one of the city's many rooftop parties and make sure to pencil in getting a tan at the best beaches in NYC while the weather is warm and sunny.
RECOMMENDED: Full NYC events calendar
Featured events in July 2018
Free NYC events in July 2018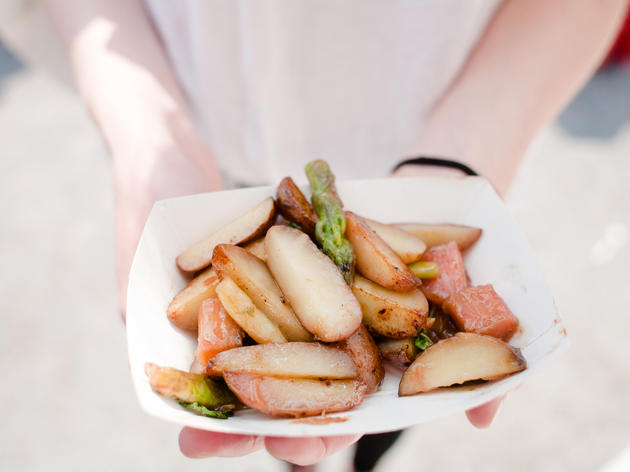 Everything you need to know about visiting Smorgasburg (90 Kent Ave; East Dr at Lincoln Rd). At this massive grub hub, there's only one rule: Come hungry. The Brooklyn Flea spin-off draws more than 20,000 to 30,000 visitors per week, with a slew of 75 to 100 incredible food vendors doling out everything from Dutch waffles to pasta doughnuts. Where is it?Depends on when you go. For the spring/summer 2019 season, the fest is in Williamsburg's East River State Park (90 Kent Ave) on Saturdays and Prospect Park's Breeze Hill (East Dr at Lincoln Rd) on Sundays. Additionally, starting April 12 2019, Manhattanites won't have to cross the river to taste the treats. A Smorgasburg market at Westfield World Trade Center, Oculus Plaza is open every Friday from 11:30am to 7pm. When can I go?Smorgasburg is open year-round. The summer months might be the most popular, running from April through October at 11am to 6pm on Saturdays and Sundays, but in the winter months (November to March), the market joins forces with Brooklyn Flea and moves indoors. This past winter, the indoor Smorg was located at Atlantic Center (625 Atlantic Ave) on weekends from 10am to 6pm. Is there anywhere to sit?There are some picnic tables set up by the Smorgasburg team, but don't plan on snatching one unless you have patience of steel. The organizers encourage you to bring picnic blankets with which to sit on the lawns of East River State Park or Prospect Park. Are there rain dates?Nope. The grub will be there rai
The Night Shift hosts this inebriated monthly reading of Shakespearean monologues. Want to see if you can recite Hamlet's soliloquy after a few brews? Step up to the mic—or just sit back and soak in the iambs. (Sign-up begins at 7:30pm for the 8pm event.)
Looking for more things to do?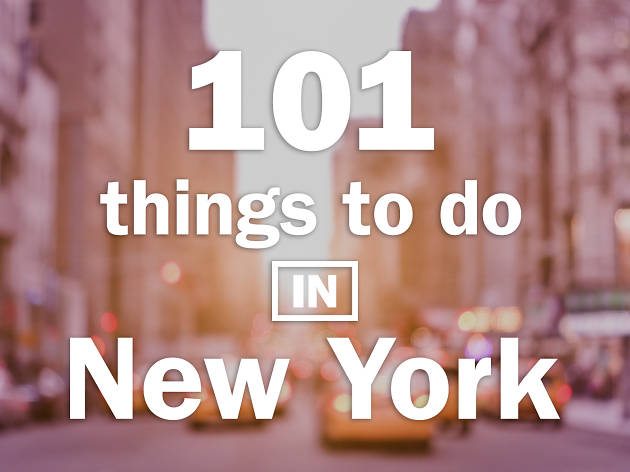 Discover the best things to do in NYC with the ultimate insider's guide to restaurants, bars, clubs, museums and more