The 100 best new dishes and drinks in NYC 2017
Dig into the stellar new standouts we tried in 2017, from food-truck finds and killer cocktails to high-end steaks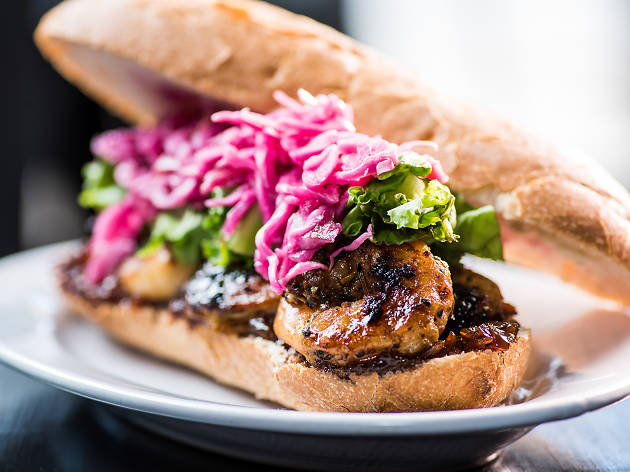 You eat all the time. Your taste buds speak every flavor's language—even umami—and your stomach is a general assembly meeting of the culinary United Nations. You eat things you can't pronounce. You're not even always sure what's on your plate. But you're up for it. We get you. So we've put together the 100 absolutely best new dishes and drinks we tasted this year—no, we haven't eaten at Eleven Madison Park yet, either—with a wallet-friendly average price point of just $14. And we've divided them into 10 categories: everything from favorites at food trucks and crafty cocktails at the best bars to vegan delights and the latest in dreamy desserts. Gorge responsibly.
RECOMMENDED: See all of the best dishes and drinks in NYC
Food truck finds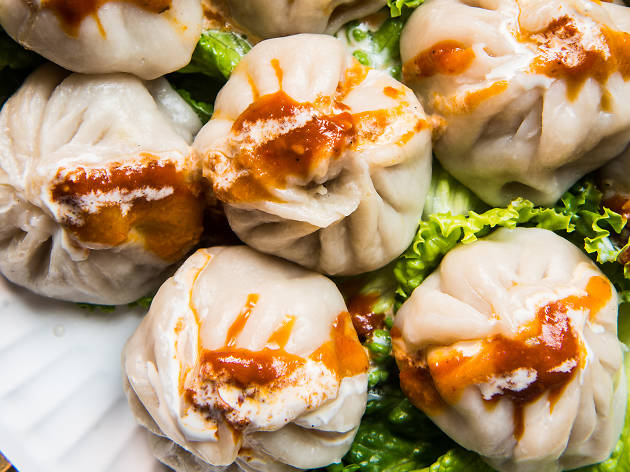 Photograph: Teddy Wolff
Jhol momo at Momo Delight
Growing up in Nepal, chef Fulpa Jangbu, the Best Rookie Vendor at this year's Vendy Awards, ate this sesame-sauce–slathered dumpling all the time: at a friend's birthday, at weddings and even while taking tests at school. After immigrating to Queens, he couldn't find it at any of Jackson Heights' Nepali restaurants, so he decided to cook his own, adding chili, garlic, onions and tomato to the sauce. (Even he doesn't know all the ingredients—it's his dad's secret recipe.) The result is delightfully tangy, deftly nailing the paradox of being both exotic and comfortingly familiar. $6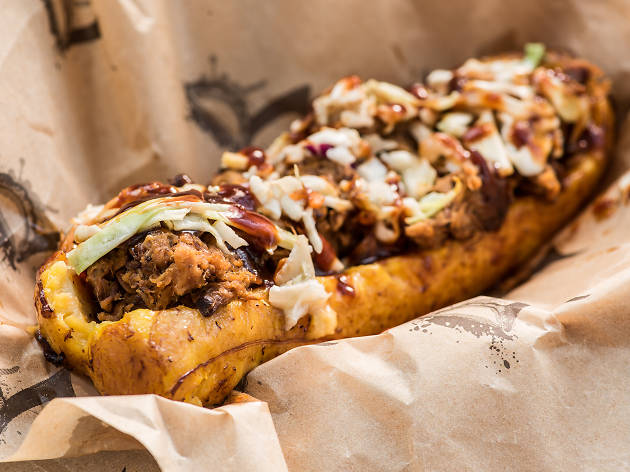 Photograph: Teddy Wolff
Canoa de Platano Maduro at the Empanada Sonata
A banana split meets a sloppy joe as an 8- to-12-inch sweet plantain is sliced open and jammed with beef or pulled pork. $10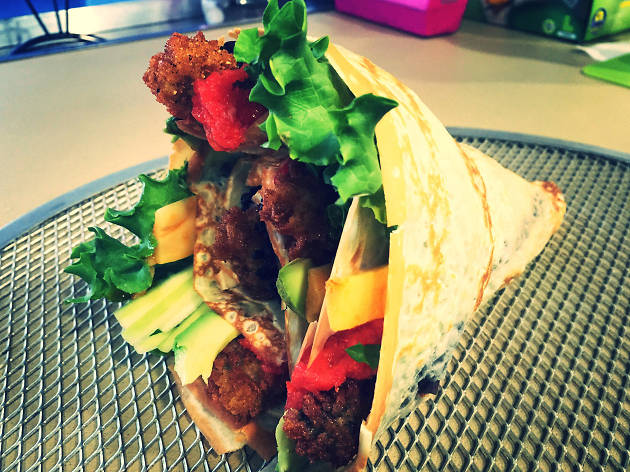 Photograph: Courtesy Harajuku Sushi and Crepe
Crispy oyster crepe at Harajuku Sushi and Crepe
This inventive mix of fresh ingredients includes avocado, spicy bamboo shoots, cucumber, black rice, spicy tuna and spring salad. $12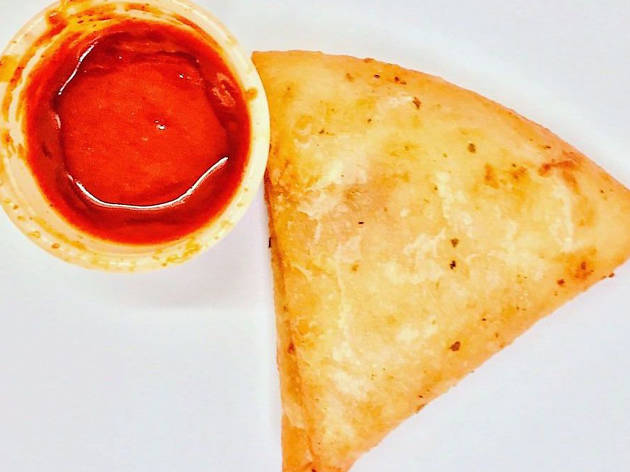 Photograph: Courtesy Yelp/Danesh I.
Beef sambusa at Makina Cafe
This Ethiopian-Eritrean fare is so authentic that customers have tried to pay in nakfas for its dirt-cheap puff-pastry triangles full of marinated beef. $1.50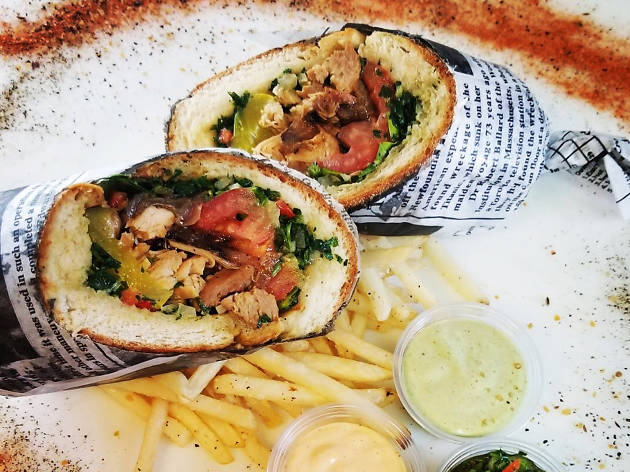 Photograph: Courtesy Meatoss Street Grill
Meatoss sandwich at Meatoss Street Grill
Chicken thighs with tangles of caramelized onions, spicy mayo and pickles are held together in a crispy baguette. $12
Show more
Sponsored listing
Settepani may not serve the "seven breads" that its name recalls, but it does offer up a widely varied menu of Italian flatbreads, salads, pastas and other entrees. Start out with small bites like the spicy jumbo shrimps ($12), assorted bruschetta ($8) or flatbread with prosciutto and arugula ($14) before moving on to larger dishes. Why not follow the Italian tradition and order both a primi and secondi course? The spaghetti di mare with assorted seafood ($20) might lead to the grilled branzino ($27), and the bucatini with sardines, pine nuts, fennel and black currant ($18) would go nicely with the osso bucco with saffron risotto ($32). It's not just for dinner, either—stop in before 4pm to order off the egg-laden brunch menu. Go for the classics, like quiche with ham and gruyere ($12) or eggs benedict ($14), or order up a freshly made flatbread for breakfast. When in Rome, right?
Venue says Join us for weekly Happy Hour 4pm-7pm: $5 house wine, $4 house draft lager, $3 off specialty cocktail, $7 well mix drinks