The best things to do on Thanksgiving
Feast your eyes on the best things to do on Thanksgiving in NYC before you binge-eat turkey and go into a food coma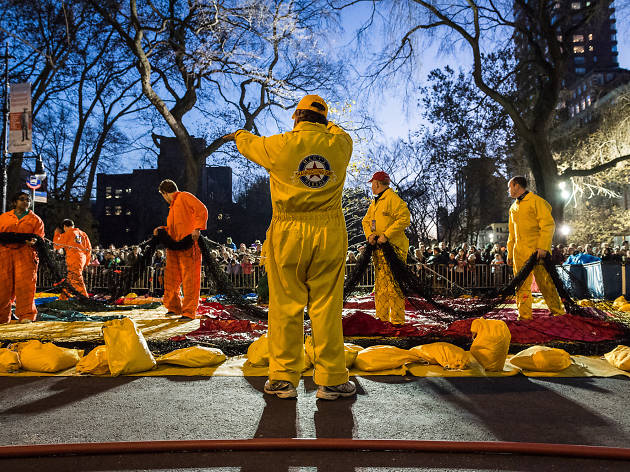 If you're staying in NYC during this food-heavy holiday, chances are your folks are in town and they're looking for awesome things to do on Thanksgiving weekend. In which case, this is the perfect time to take them to festive sights—like iconic ice-skating rinks or yuletide holiday markets at NYC parks—while the city's delightfully deserted. On the other hand, if you're here and want to avoid Christmas in New York entirely, we've got your agenda for a cultured couple of days away from all the turkeys. Check out our list of the best Thanksgiving events below.
RECOMMENDED: A full guide to Thanksgiving in NYC
Best things to do on Thanksgiving
In a turkey coma and need a movie?
Save room for these delectable cinematic sides—the most excellent Thanksgiving movies
Read more
Sponsored listing
Paulaner
Thanks to a special licensing agreement with its namesake brewery in Munich, Paulaner brews its beer on-site in the same German tradition. The storied 265 Bowery location also gives Paulaner the same scope as most expansive Bavarian beer halls: long communal tables stretch from end to end of the space. Sip one of the five or so house beers—on a recent visit, the selection included a lager, hefeweizen, dunkel and bock (all $7 for a small, $9 for a medium, $16 for a large). Man cannot live on beer alone, so you'll probably want to order some food. Paulaner offers a wide selection of Bavarian classics, like warm pretzels ($6), bratwurst with sauerkraut ($12) and a crispy pork knuckle with roasted potatoes in a dark beer sauce ($32). Interested in taking the taste of Germany home with you? Sign up for one of Paulaner's cooking classes to learn the ins and outs of making your own sausage or strudel.