The best food and drink delivery services in Singapore
For when you don't want to leave the house or have to burn the midnight oil in the office, turn to these delivery services in Singapore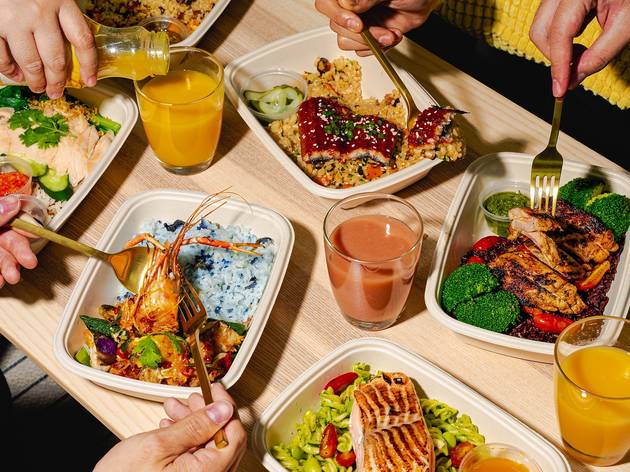 We've all been there. Stomach grumbling in the middle of the night, or caught in the rain and unable to leave home to get some food. Thankfully, there are plenty of food delivery services in Singapore beyond McDelivery, Deliveroo or Pizza Hut if you're looking for something new. There are those that specialise in Japanese rice bowls, Halal food and even hawker deliveries so you can spend less time in queues and more time doing what matters to you. Here are the best food delivery services you can count on in Singapore.
RECOMMENDEDThe best catering services in Singapore and the best home dining experiences in Singapore
Drink delivery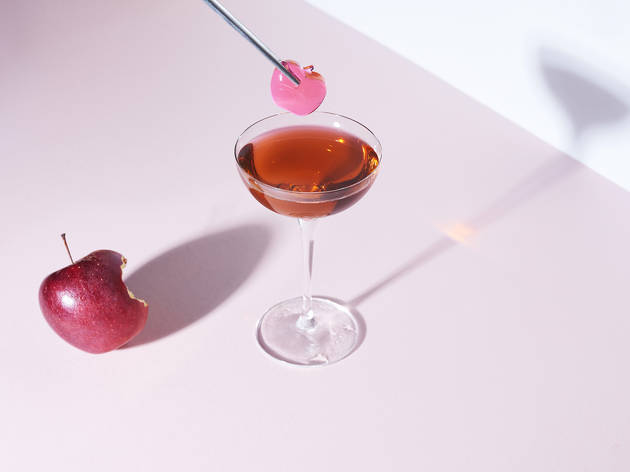 Cocktail delivery from local bars
While we practise responsible social distancing, we can still enjoy a tipple or two from our favourite local bars. While all bars are closed till May 4 30, some are offering bottled cocktails and beers to-go to help tide you through the 'circuit breaker' period. So for days where you're craving a stiff drink (we could all use one during this period), support your local watering hole by getting some tipples to-go or delivered. Are you a bar owner affected by the new measures? Reach out to us at contact.tosg@timeout.com with your takeaway options. RECOMMENDED: The best food delivery services in Singapore
Wine delivery
Unwinding with a glass of wine always sounds nice, and that's why it's never a bad idea to store a couple of bottles at home. This comes in especially handy when you want to water your parched palate but don't feel like going out and getting crushed with the masses. We've sussed out some wine delivery services and shops for you to purchase your poison. RECOMMENDED The best new bars in Singapore to drink in the city and the best wine bars in Singapore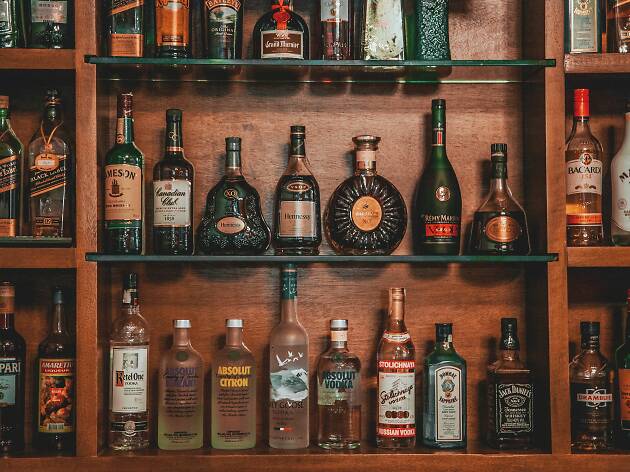 Alcohol delivery
We may have some of the best bars in Singapore, but sometimes the allure of drinking in the comfort of your own home is too great. You don't have to be dressing to the nines and you can skip the hassle of going home slightly (or fully) drunk. Skip the weight training of bringing home your bottles after an alcohol run and just do online. Keep that drink stash well-stocked with little effort by ordering your alcohol and spirits online. Whether your poison is organic wine or craft beer, there's a lot of choices for us in Singapore. Time to order up! RECOMMENDED: The best rooftop bars in Singapore and the best Asian-inspired cocktails in Singapore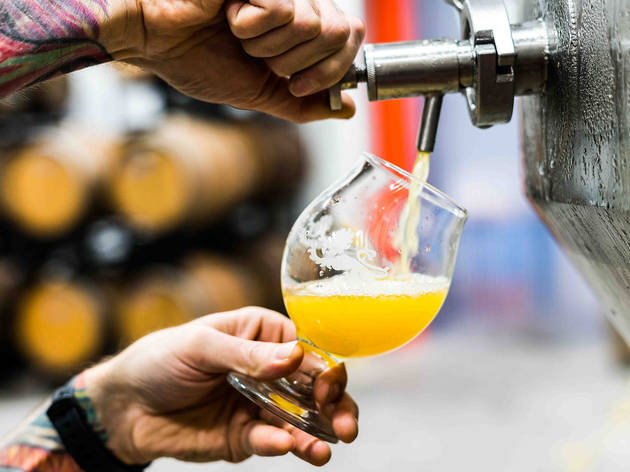 Craft beer delivery
The weekends just aren't the same without sharing a post-work pint with your co-workers or friends. But just because you can't hit up the bars during this period doesn't mean the happy hour has to stop. For those craving for an icy cold pint to celebrate the end of the week, these bars deliver your favourite craft beers straight to your doorstep. RECOMMENDED: This new initiative makes it easy to support your favourite local bar
Coffee delivery
With most of us working from home now, a caffeine boost in the morning has become more important than ever to help you power through the day. Whether you're craving a classic long black or a fancy bottle of cold brew, these coffee places deliver a jolt of energy straight to your door. RECOMMENDED: The best food delivery services in Singapore and the best cafés in Singapore for brunch and coffee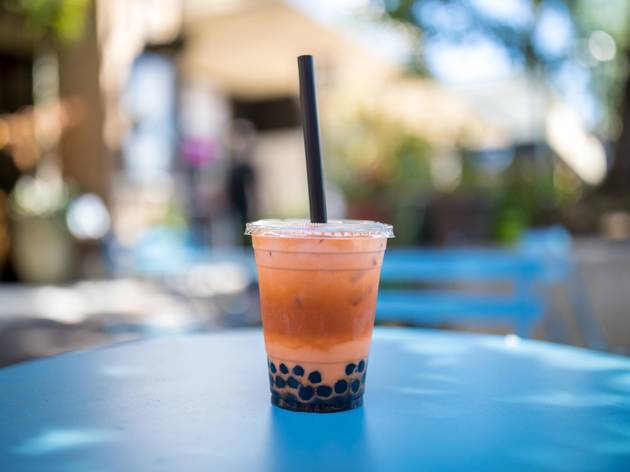 Alternative bubble tea delivery
There are a few things keeping Singaporeans sane during the 'circuit breaker': TikTok, Houseparty, and of course, bubble tea. But with the latest announcement made by the government shutting all standalone food and beverage (F&B) stores, most major bubble tea kiosk have shuttered overnight. Thankfully, not all hope is lost. If you're thirsting for that sweet, milky beverage, these establishments are here to water the drought. RECOMMENDED: The best local food available for delivery in Singapore
Stories to read during lunch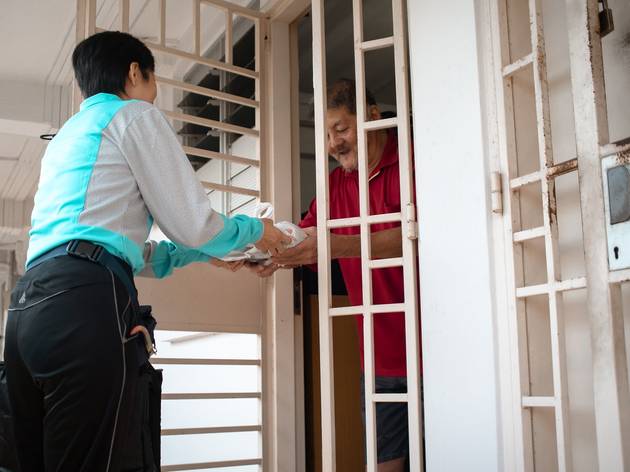 Ways to be kind to your delivery rider
Gone are the days where you get shamed for ordering food delivery a little too frequently. Now that we're all encouraged to stay home and avoid going out, food delivery (or delivery services of any kind) have become the norm. However, while we have the privilege to stay safe at home, food delivery riders are running around all day to deliver your meals to you. Show your appreciation for them with these simple acts of kindness. Who knows, you can probably make their day a little brighter. RECOMMENDED: Local charities that need your support right now and hawkers in Singapore with delivery options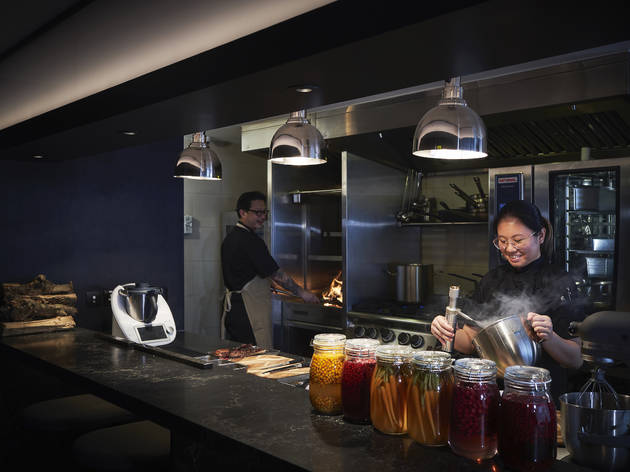 Feeding a dream: the struggles of opening a new F&B business
When Lumo first opened in the first week of March, it was drawing in crowds thanks to its smoky plates of wood-fired meats and cocktails inspired by breakfast dishes. "The initial response was great," shares owner Alex Chok.  But in less than two weeks, the number of diners visiting this Carpenter Street hotspot dwindled. Shortly after, the government announced the closure of all entertainment venues, including bars and clubs and the flow of customers stopped altogether. Now, with the latest 'circuit breaker' measures in place, Lumo only provides takeaway.  View this post on Instagram A post shared by LUMO (@lumosg) on Apr 5, 2020 at 1:40pm PDT "There is no one out and about," says Alex. "You can literally hear a pin drop."  What used to be a vibrant local food scene has since been overshadowed with dread and uncertainty – especially for F&B businesses that depend heavily on foot traffic. "Our sales are down significantly," he says. "This is our first foray into F&B. Opening right in the middle of an outbreak is truly a baptism by fire."  Delivery woes  Lumo is just one of many nascent F&B businesses that have to deal with the compounded issues brought about by the current situation. The already challenging task of opening a restaurant or eatery is now even tougher.  Sugartree Gelato opened barely a month ago in Kovan. While the residents in the area were initially excited for a new ice cream parlour in the neighbourhood, co-founder Jessica Chin soon found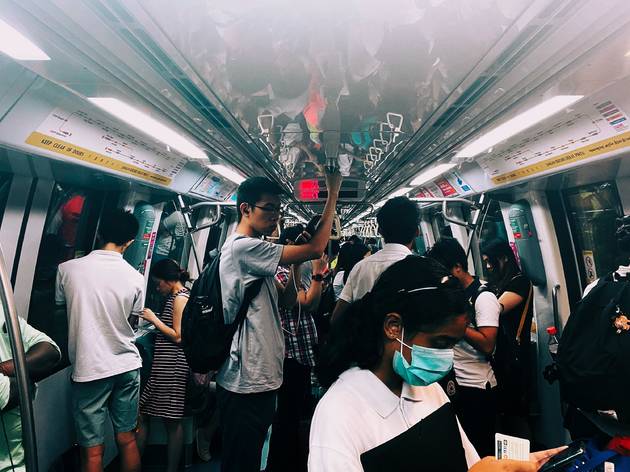 Which 'circuit breaker' cliché are you?
Bread flour is sold out almost everywhere, more people are drinking coffee (Dalgona to be specific), 'stay well' is the new normal email sign off, the colleagues are now your pets or plants, and pants are optional. The 'circuit breaker' has made us all into caricatures. Deny it if you want, but before you put your third banana bread in the oven, check out which 'circuit breaker' cliché you've become. In the meantime... stay well. RECOMMENDED: Time Out's guide to working from home and everything you need to know about face masks in Singapore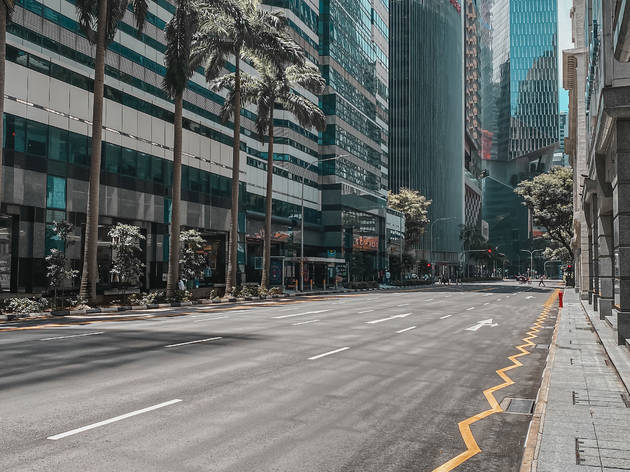 Things you need to know about Singapore's 'circuit breaker' measures
On Friday, April 3, Prime Minister Lee Hsien Loong gave new meaning to the phrase 'circuit breaker'. To most people, it refers to a safety device that stops the flow of current in an electric circuit, but to people living in Singapore, it means hunkering down at home in order to break the chain of transmissions of Covid-19 in the community. The circuit breaker was meant to last till May 4, but in April 21, PM Lee addressed the nation once more, extending the circuit breaker measures till June 1. With new rules in place, we know that you have even more questions about what can and can't be done in Singapore. Let us help clear the air and break down the restrictions for you. RECOMMENDED 8 things you can do to help your community right now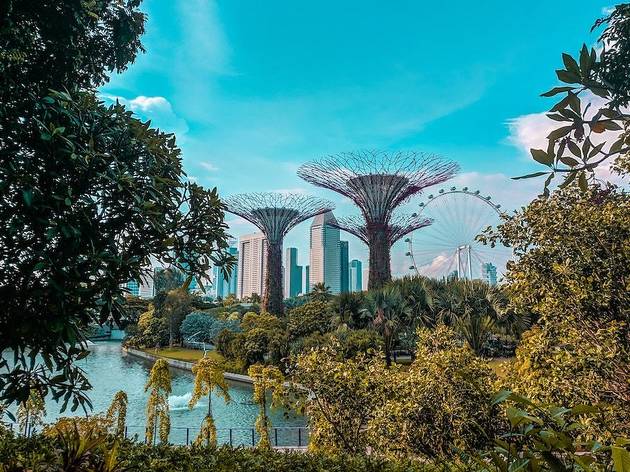 Your 28-day plan to getting through the circuit breaker
The new 'circuit breaker' measures were first introduced on April 3 in a bid to curb community spread. In other words: stay at home and leave only for essential services such as grocery shopping. If you're reading this now, chances are you've been working from home or staying in.  But if the thought of spending another day endlessly scrolling through social media is too much to bear, then it's time to shake up your stay home routine. Whether you're working from home or practising social distancing, make the most of your free time with fun and productive activities, as well as other great ways of supporting local businesses and bringing people together despite the distance. Here's your day-by-day plan to get through this. RECOMMENDED: Things you need to know about Singapore's 'circuit breaker' measures