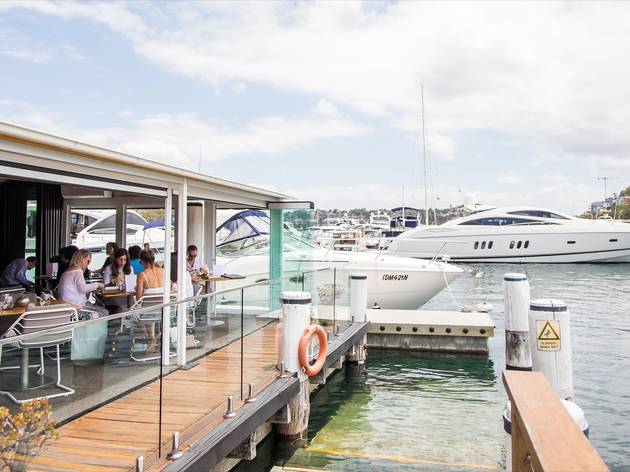 The best waterfront restaurants in Sydney
Nothing takes a fancy meal to the next level like views out over the ocean or the harbour
You know you've reached peak Sydney when you're sipping a boutique wine over a beautiful dinner and outside the windows is the big blue. Perhaps it's three-courses of mod Oz fare from Sean's Panaroma overlooking North Bondi Beach? Or maybe you prefer the gentler harbour vistas you get at Chiosco or Catalina, or spots that sit on the city's edge like Bea or Lumi? One thing's for sure, eating by the water gives your meal that extra special shine, which is why so many people indulge. For your next special occasion, work dinner or to impress visitors from out of town, book at table at the best waterfront restaurants Sydney has on the books.
After a spot for a big group? Check out our guide to the best private dining rooms in Sydney.
Looking for somewhere in the city? Here's our guide to the best business lunches in the CBD.
Sydney's best waterfront restaurants
Just after a drink by the big blue?
Because if you've got a cold drink in your hand and the sea breeze in your hair then it's a good day to be you.
Best selling Time Out Offers