The best restaurants in Sydney for eating out alone
There are benefits for getting a table for one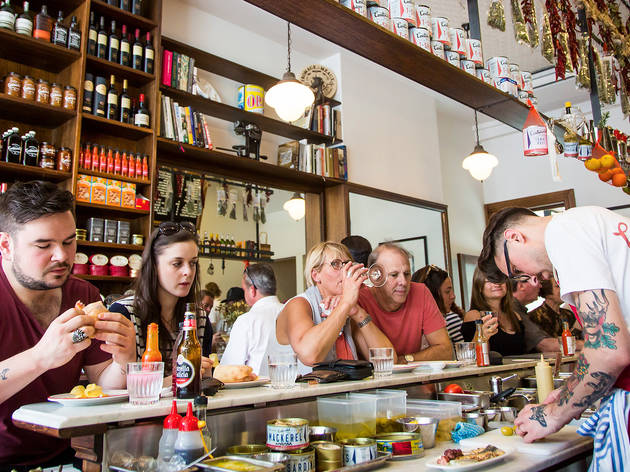 It's time to discard the tired image that solo diners are friendless weirdos. And instead embrace the perks of eating alone. Maybe it's skipping the queue, or not having to compromise on what you really want to order. Or perhaps you like a little alone time that comes with wine and good food. Whatever it may be, if you're in Sydney for business, travelling solo, seeking your next food adventure or just looking for some down-time, these are the places that'll help you finesse your solo-dining ventures, and make you glad you didn't have to share dessert.
Always up for a snack? Here are 50 of Sydney's best cheap eats, not to mention our best ramen (because soup is not a sharing food) and CBD coffee spots.
Best restaurants for solo dining in Sydney
Like rolling solo?
It can be difficult to master the art of hanging out by yourself. But a bit of introspection and calling all the shots can be extremely rewarding. Make time for yourself and try out Sydney's best adventures for one.