50 best events in May
There are heaps of events to look forward to this month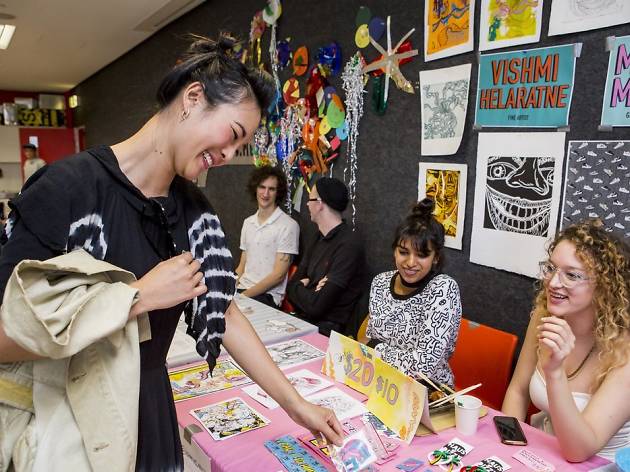 50 biggest events in May
The Wildlife Photographer of the Year awards and exhibition showcase not only the best of the natural world, but the patience, ingenuity and talent of the photographers who spend their time embedded within wildlife so that they can get that incredible, revealing shot. This year's 100 finalists were taken by some of the world's best nature photographers and selected for their creativity, artistry and technical complexity.
Frank Hurley lived an extraordinary life. Born in Sydney, he became the official photographer for multiple expeditions to Antarctica, including one in which the party became stranded for two full years. Just a year later, in 1917, Hurley joined the Australian Defence Force and became a war photographer for both world wars. But this exhibition at Manly Art Gallery and Museum celebrates Hurley's more domestic side and features mostly images taken while in Sydney at the very beginning of the 20th century.
The exhibition will feature a recreation of a MIR submersible, hand props and costumes from the 1997 film Titanic, plus diving helmets, lights and underwater voice communication technology from Cameron's 1988 film The Abyss. There'll be technological artefacts on show, such as objects from the Deepsea Challenger – the submersible co-designed by built here in Sydney.
How to spend 48 hours in Sydney
Find shelter at one of these bars
Every year we put our livers and sleep patterns on the line to bring you, dear reader, a comprehensive guide to the best bars in town to make sure your evenings never run dry.
Take a tour of Sydney's streets
Public art – in any city – is a notoriously fraught business. No matter how hard you try to make everyone happy, every work will have its detractors.