The best office party venues
Planning an office celebration? Time Out Sydney has scoured the city for the best venues for you and your workmates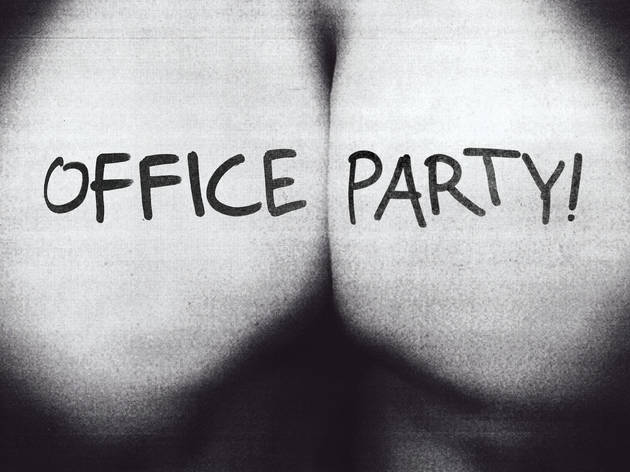 Office Christmas parties: why do we have them? Employees over-indulge, over-share and resent having to socialise with people they might not like. For employers, meanwhile, parties are a legal minefield that can result in anything from photocopied genitals (see above – almost) to fistfights to worker's compensation claims.
Yet the office party is an important opportunity for employers to show their appreciation to their staff for a year of hard work. They're also a chance colleagues might not otherwise have to get to bond and team-build.
If you're on the lookout for a location for this year's company bash, try one of the following great Sydney venues, ideal for intimate gatherings, medium-sized shindigs or large corporate blow-outs.
Of course, if you just want to take the team out and say thank you, a table at one of Sydney's 50 best restaurants is a good shout, as is booking out one of these private dining rooms in Sydney so that no one minds if you get a bit rowdy or talk at length about standard operating procedures.
Kicking on? Here's the 50 best bars in Sydney.
Around 25 people
How many: 20 or more
What's on offer: This buzzy spacious pub is ultra inclusive and place an emphasis on fun. You can opt for the beer garden or the games room, or hire the lounge upstairs exclusively. The pizzas are crisp, there are vegan and veggo options and there's a stack of craft brews on tap.
Price: You can choose from two function menus at $21.50 and $27.50pp
Read more
How many: Book in for 4-15 people in the bistro, reserve a space on the pub floor or the back courtyard.
What's on offer: This true-blue, dinky-di, Aussie pub is exactly where we want to do our drinking. There's also darts, a pool table, killer schnitties and Mary's burgers.
Price: Counter meals start at $25
Read more
How many: 8-10 people
What's on offer: There are two intimate private dining rooms, which are a world of their own. The first fits ten and the second just eight, so you might have to be brutal with the invite list.
Price: Groups can choose from two menu options which feature a roll call of Hubert's takes on French classics, at $85pp or $125pp, depending on appetites (not including wine).
Read more
How many: The communal table seats 24 people.
What's on offer: There's some genuinely tasty gear on offer here like the sweet little prawn cake nubbins; crisp pork belly with Chinese broccoli; or the red curry of beef with crisp noodles.
Price: The banquet menu starts at $40pp and you can BYO for only $5 a head.
Read more
How many: 20 or more
What's on offer: We don't need to tell you how much Sydney loves a rooftop bar, and the top floor addition to the East Village Hotel (previously the Darlo Village) is an A-grade, lofty drinking perch.
How much: They'll develop a package to cater to your price range.
Read more
How many: Up to 24 people
What's on offer: Excellent natural wines, your own itty bity balconette and tasty Italian snacks all make great arguments for booking into this Paddo favourite.
Price: On enquiry.
Read more
How many: Up to 16
What's on offer: As the name suggests, pretensions are minimal and all are welcome at this converted sandstone cottage. There's a separate sound system in the loft upstairs, so prepare to crack out your inner DJ.
Price: Keep things relaxed and order from the à la carte menu, or go for the three-course set menu for $49pp. There's no minimum spend here, just a 10 per cent service fee added for private room bookings.
Read more
How about an activity?
Regret over-sharing at a work function? Tired of nursing a hangover while trying to meet a deadline? We know the feeling, which is why we've found ten alcohol-free team-bonding activities that'll give you quality, out-of-office time with your co-workers – without the stinking headache.
Read more
For when you're planning a different kind of party
We love a game of Mr & Mrs – or Mrs & Mrs – but even the most inspired of hens parties tend to follow the same tired routine. Shake up the agenda and do something unexpected. The bride-to-be will thank you.
Read more