A guide to Sydney public transport
Where there's a will, there's a way, and public transport might just be the ticket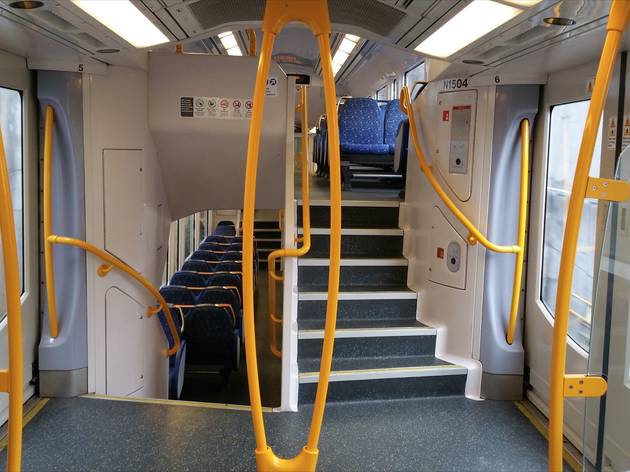 With a streetscape often compared to a bowl of tangled spaghetti, Sydney can be a little difficult to navigate. If you want to see all the sites and don't have wheels (or just can't keep your road rage in check) you'll need to make the most of Sydney's public transport. Want to avoid a sardine-style trip? Don't ride during peak commuter hours – 7-9am and 5-7pm are the crunch times. Maybe
But despite the crowds, it's definitely doable, and your first order of business should be acquiring an Opal card. You can use these on any train, bus, ferry or the shiny new light rail. They're available to purchase and top-up at stations, convenience stores and the airport, and can score you a range of off-peak discounts like the Sunday price cap – when $2.60 will cover your entire day's travel. Or, for an ultra-convenient trip, go contactless with your bank card or mobile phone. So plan your journey and hop aboard.
Still confused? See Time Out's top tips for first-time visitors.
Public transport in Sydney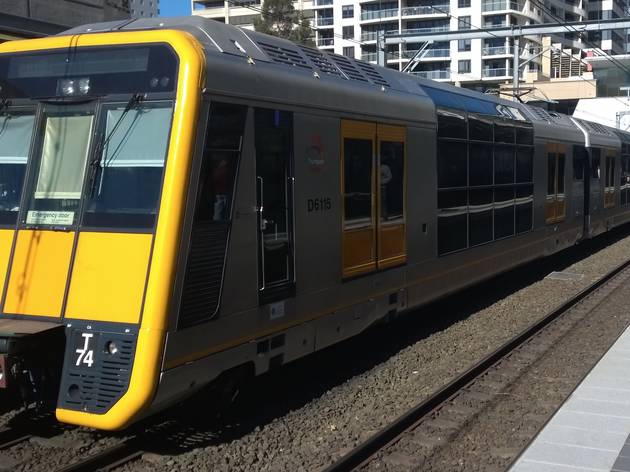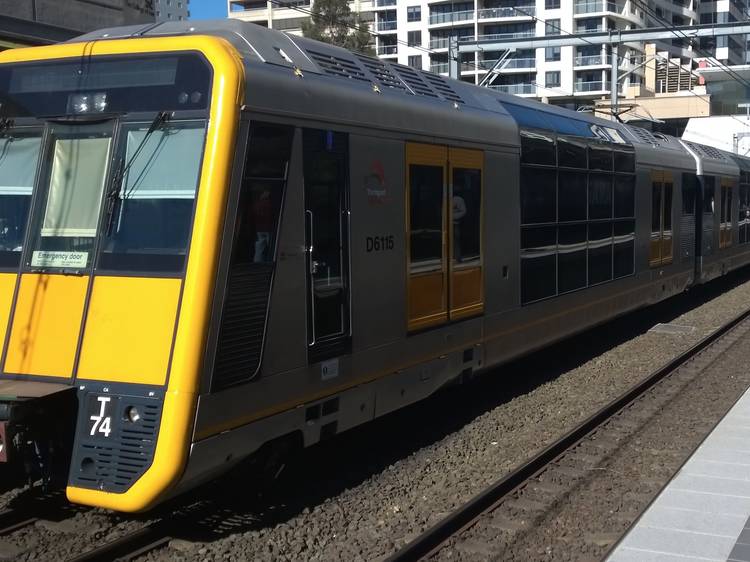 Photograph: Creative Commons
Best for: Day trips to Sydney suburbs and beyond the city limits
Price: From $2.42 off-peak up to $8.50 per trip (with a daily price cap of $15.40)
With most inner city trains running till around midnight, the train network will get you around the CBD and link up with north, south, east and west lines to the surrounding suburbs. You'll have quite a hike or a bus ride in store if you want to make it to the famous sands of Bondi, with Bondi Junction the most easterly stop (buses run from the station to the beach). But the trains are your ticket out of the city if the mood strikes. On the NSW TrainLink service you can take a day trip down South Coast or head to the Blue Mountains. But consider the Sydney train schedule as a guideline; commuters are no stranger to weather events, driver shortages and equipment malfunctions delaying services.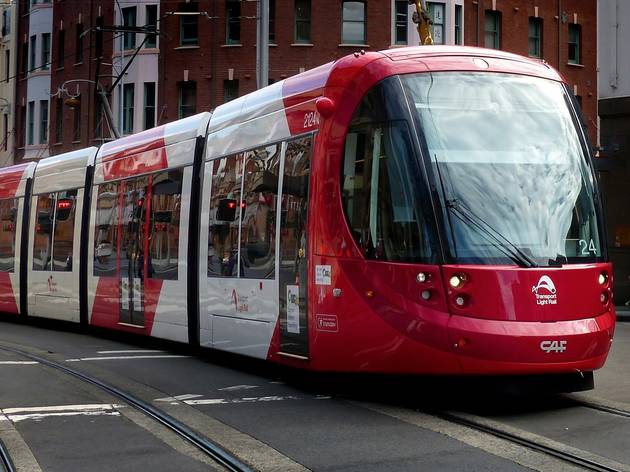 Photograph: Creative Commons
Best for: Exploring CBD attractions or heading to the Inner West (for now)
Price: $2.15-$3.58 (with a daily price cap of $15.40)
This is the most recent addition to the Sydney public transport family. The light rail currently runs from Central Station out to Dulwich Hill, stopping at popular CBD destinations like Paddy's Markets and Darling Harbour and then onto the western neighbourhoods. A new line currently under construction will soon offer the service to more of the CBD and southeast towards Randwick. These stations accept contactless payment if you've left your wallet behind. You can use contactless-enabled American Express, Visa and Mastercard. Once on the platform, you'll hear the delightful bell announcing its arrival every ten minutes or so. But don't expect it to stick to a hard schedule: since they travel across pedestrian crossroads and traffic lights they don't have the most reliable timetable.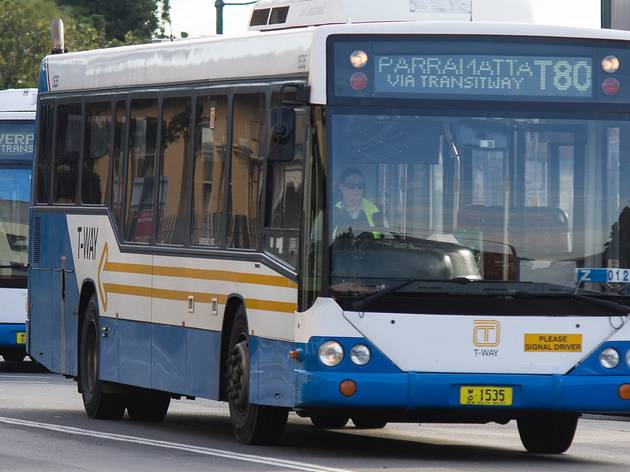 Photograph: Creative Commons
Best for: Going further and staying out late
Price: $2.15-$4.61 (with a daily price cap of $15.40)
With more regular stops across the city and the NightRide services replacing most trains from midnight till 4am, buses are often your best bet. Not every bus has the luxury of air conditioning like the Light Rail, but they cover more ground, with more stops and often get you there faster. If you're beach hopping, a bus will be your best friend for Bondi and Coogee trips, or become your tormentor on the hour-and-a-half journey to northern spots like Avalon and Palm Beach. Don't forget to tap your Opal card on and off when boarding and alighting.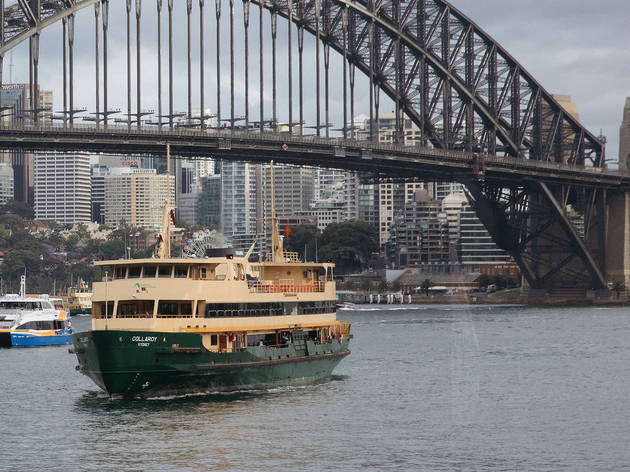 Photograph: Daniel Boud
Best for: Heading to the northern seaside 'burbs, harbour island hopping or taking in the sites
Price: $5.88-$7.35 per trip (with a daily cap of $15.40)
Sydney Harbour is a site in itself, and the city's ferries give you the perfect viewing platform while getting you from A to B. These cruisers now accept contactless payment for American Express, Visa and Mastercard, for more convenience during your trip. They'll ferry you (sorry, we couldn't help it) as far north as Manly and all the way to Parramatta, but it's all about the ride, not the destination. On the Manly Ferry voyage, you'll get a leisurely tour of the Harbour, gliding past the Sydney Opera House, Taronga Zoo and harbourside beaches. The ferry casts off every half hour, but if you miss the Manly run, check out other popular ferry routes to Cockatoo Island or Watsons Bay.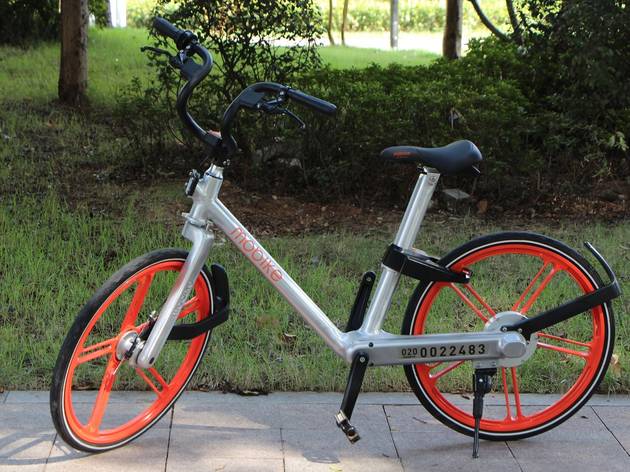 Photograph: Creative Commons
Best for: Shorter distances in peak commute times
Price: Walking is free (duh) and bike share services range from $0.50-$2 per 30 minute block
Like most major metropolitan hubs, there's commuter madness in the mornings and evenings Monday to Friday. Sometimes it's quicker to walk, so avoid the awkward eye contact and strong aromas of a packed public train and take a stroll instead. If you're at Town Hall, you can wander to Circular Quay in 20 minutes. If it's fresh produce and locally made goods you desire, you can reach Marrickville Markets from Newtown Station in about 25 minutes. If you fancy a peddle or just want to get places faster, there's a range of dockless bike share operations around the city. You'll need to be savvy with your smartphone and seek these out, as they're commercially operated. Bike share companies operating in Sydney are OBike, Ofo, ReddyBike and MoBike.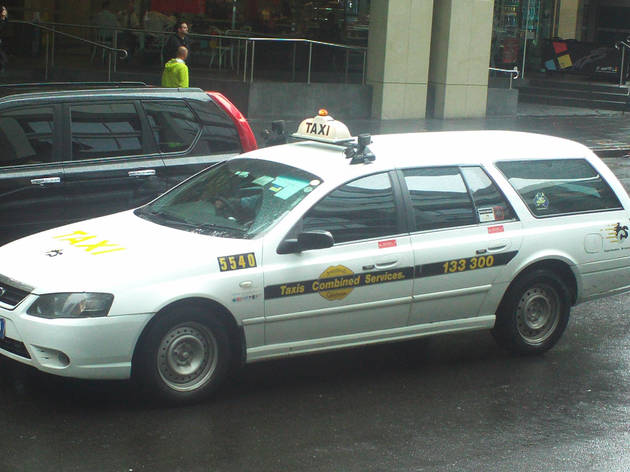 Photograph: Creative Commons
Taxis, Uber and other services
Best for: Everything in between
Price: The 20 minute trip from the airport to the CBD should cost $25-$40 with a standard Uber and $35-$45 in a taxi
Guess what – Sydney has them. Ordering an Uber or Taxify in the city is a similar process to any other: get the app. Taxis can be hailed kerbside or found at several taxi ranks throughout the city centre. For a little peace of mind on a night out, there are secure taxi ranks that are patrolled by guards late on Friday and Saturday nights.
Want to spread your wings?
Escape the city for a day by pointing your compass in the direction of one of these nearby towns, regions and bush walks.