The best burgers in Hong Kong
A good burger never goes amiss. Here's where to find the very best in Hong Kong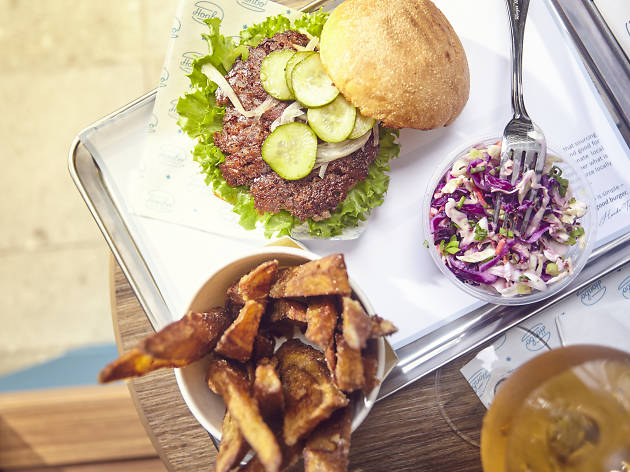 Hong Kong's love of a good hamburger shows no sign of dying out. Sure, sometimes another type of junk food is preferable – like finger lickin' fried chicken with friends or some loaded fries washed down with a creamy milkshake – but burgers will always be king. These are the best burgers in town. Fight us in the comments below if you disagree...
The best burgers in Hong Kong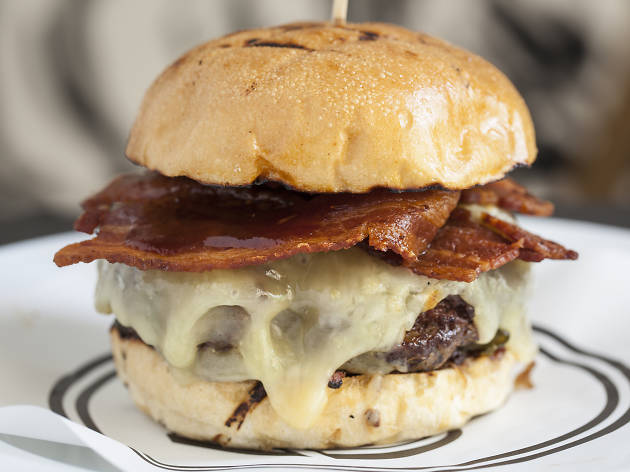 Beef & Liberty's bacon cheese burger uses Wick's English bacon and raclette cheese with caramalised onions for a posh incarnation of the classic burger combo. The patty is perfectly cooked, the bacon is thick yet crunchy and the cheese is melted to perfection. What else do you need?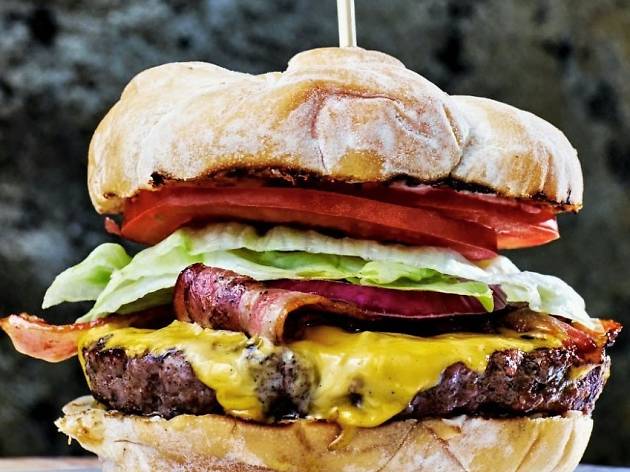 Burgers might be synonymous with the US of A but Canadian outpost The Big Bite does a mighty mean mouthful of a burger. Its CBC stands for 'crispy bacon cheese' burger. And crispy and cheesy it most certainly is. Pair this with some poutine and you're on to a winner, eh.
Michelin-recommended The Butchers Club Burger serves a bangin' menu of beefy goodness. Its epic Double Happiness burger is not for the small of stomach. Double stacked cheeseburgers with maple bacon, tomatoes and pickles served between two grilled cheese sandwiches may be a heart attack in the making but damn, it's sure worth it.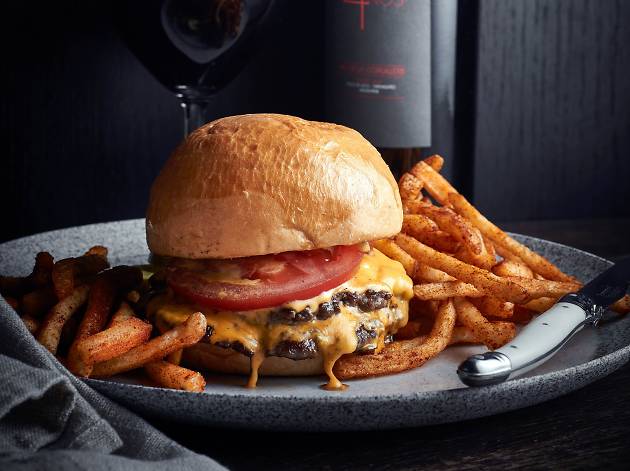 All-American Commissary serves up a fab dirty burger – and we mean that in the best possible way. The double patty comes smothered in melted cheese sandwiched in a gloriously soft bun. With a side of crispy fries, it's a surefire hangover cure.
Trump may want to build a wall but the Mexican burger at The Diner is breaking down barriers. With American cheese, lettuce, tomato, dill pickles and smoky mayo, the burger gets a spicy Mexican kick from pickled jalapenos and pays homage to guacamole with a thick layer of avocado crema. Olé!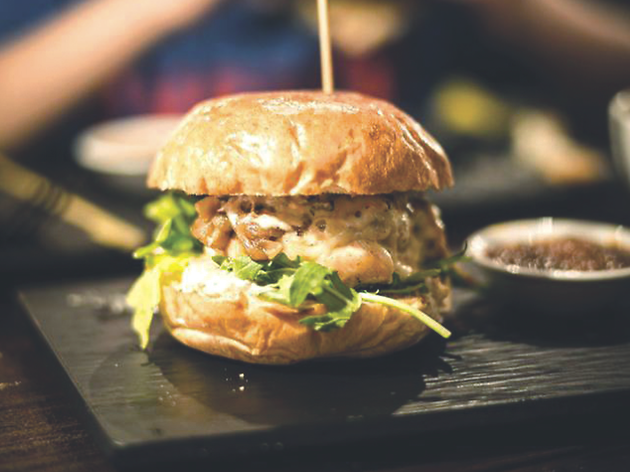 We realise this list has been beef dominated but we're making an exception for Electric Ave's chicken carbonara burger. It's a juicy chicken breast layered with grilled pancetta, taleggio, rocket, a fried egg and paprika is smothered black pepper-infused cream, held together in brioche by Bread Elements. It's a messy but delicious affair.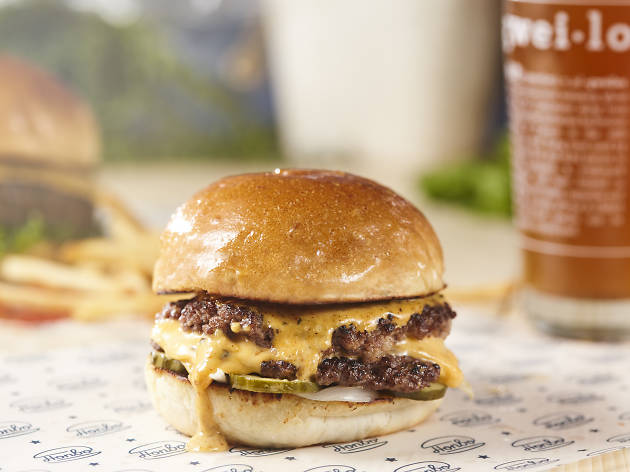 Honbo on Sun Street is a fairly new entrant to Hong Kong's crowded burger scene. The cozy joint serves a mean double patty with house sauce, homemade pickles and cheese, making for a no-nonsense, solid burger. If you're more seafood inclined, the soft shell crab or scallop burgers are well worth a try too.
Much like Commissary, Lily & Bloom is an all-American affair, so it's no surprise their burger is one of the best in town. Its old fashioned style burger gets taken up a notch courtesy of a dry-aged wagyu beef patty, aged cheddar, bacon and truffle aioli. An American classic with a premium twist.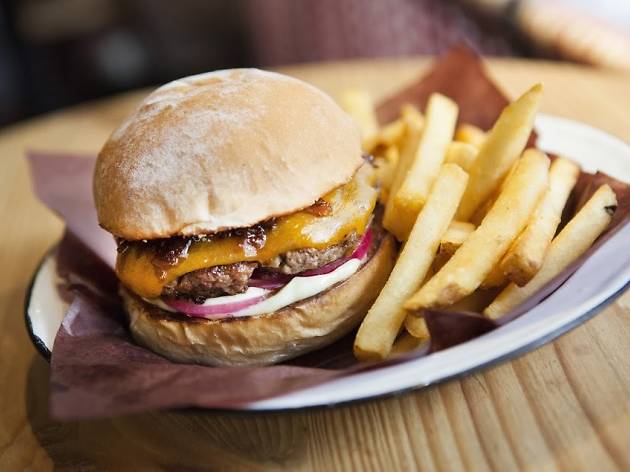 At over 10 years old, Shake 'Em Buns is one of the oldest joints on this list. (Such is life in Hong Kong.) Of their quirkily names burgers, the Other Woman is our favourite. With American cheese, bacon jam, hickory-smashed bacon, roasted garlic mayo and caramelised mixed onions sandwiched within a grilled butter bun, it's no wonder Shake 'Em Buns has stood the test of time.
Fancy a veggie burger instead?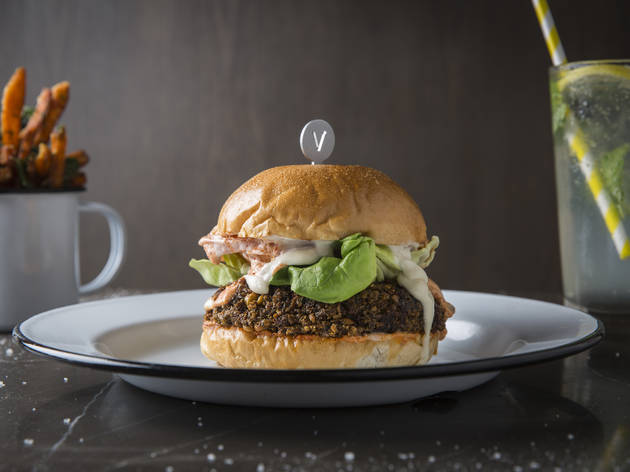 Even beef burger lovers need a change sometimes. Try some of these awesome veggie-friendly patties instead.