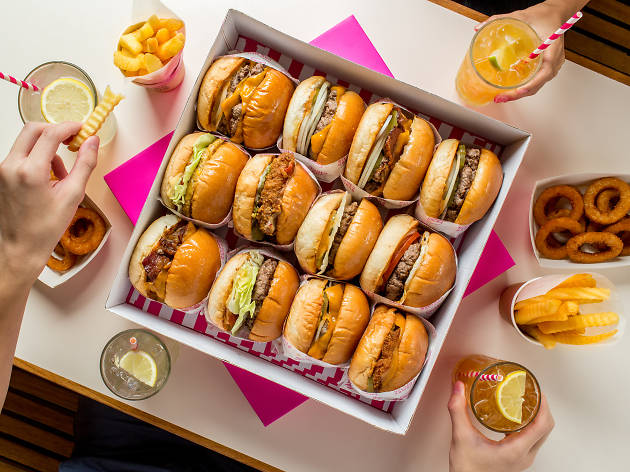 The best burgers in Hong Kong
Don't want none unless you got buns hun!
These days, we're all looking for ways to comfort ourselves with food. Because, if you ask us, we bloody well deserve it! Enter the humble burger.
Probably the most comforting food you'll ever find in a bun, burgers come in many forms. From fast grab-and-go burgers to decadent burgers sandwiching premium patties, to eco-friendly plant-based burgers, and then there's the down and dirty burgers that we all know are pretty bad for health, but just taste so damn good. Craving a burger yet? Well, you'll be needing our list for the best burgers to sink your teeth into then.
RECOMMENDED: Not quite what you're after? Check out the newest restaurants in Hong Kong for size, or simply work your way through the 50 best restaurants in the city right now.
The best burgers in Hong Kong
Not really feeling a burger? Check out the below.
These days the most impressive sandwiches go beyond the basics.
Get your forks into some soul-soothing pasta dishes today.
You dim sum, you win some!