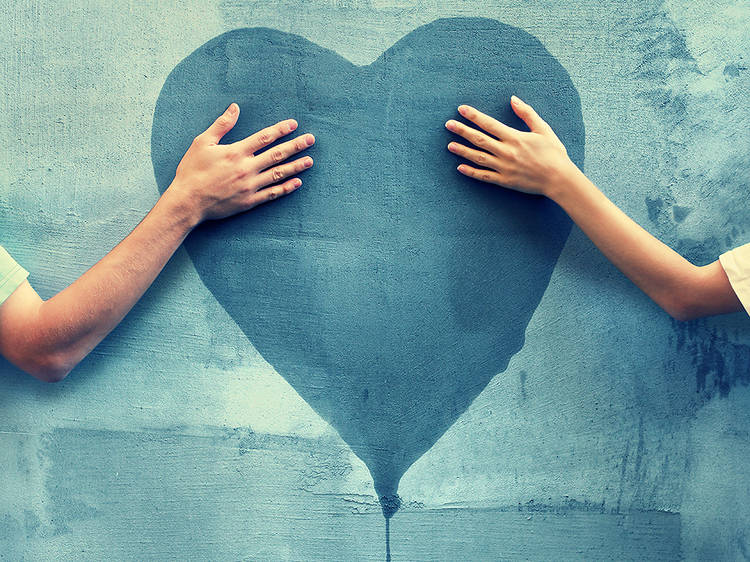 Photograph: Shutterstock
Lack of physical contact 
Humans are wired with a need for physical contact, whether it's sensual, or just a friendly handshake, a warm hug, or a pat on the back, touch calms us down, reduces stress, and increases the release of the oxytocin or the 'cuddle hormone'. Due to the recent social distancing measures, most of us have been feeling 'touch starvation', especially those who are currently living alone and away from their loved ones. But even with the current distance and separation, some Hongkongers who are in a relationship have been creative in keeping the intimacy alive.
"We don't live together, so it's tough, we occasionally meet up after work for a quick dinner, but that's about it. We video-call each other on WhatsApp a lot more, so, we share our day more than before because we talk more now that we don't see each other as often," shares 30-year shop manager, Scarlett.
"My partner and I are currently in a long-distance relationship, he resides in Canada, and I'm in Hong Kong. Being in an LDR is more challenging now due to country lockdowns because neither of us can visit each other," shares 30-year-old pilot, Charmaine Aberin. "But recently, we have more time to video call and chat every day. Since the timezone is different, as soon as he gets out of work, I'm already available to chat since my day is just starting and there is no work for me for the past few months. Sometimes we clash because of too much being 'together' on video chats, but we resolve the problems quickly."
"We see each other every night via Facebook Messenger. We have date night themes and dress up for it, and sometimes we get a little sexy and creative to spice things up. We set aside at least the rest of the night for each other, in that way I don't really feel we're apart," says 25-year old, account manager, Celine.
Relationship counsellor Astrid Merkt considers how challenging it must have been for couples who endured world wars without the technology that we enjoy today. "With the internet, we can connect virtually better than ever," Merkt explains. "Video calling is a great way to bond and communicate. You can create virtual dinner and movie dates where you envision each other's company. Imagination is key. If you miss being together, invite your partner to co-exist in a virtual construct. This can provide a sense of 'being in their company' as you go about your day. Finally, schedule specific times during the week with no distractions to provide better intimacy within your relationship," she adds.