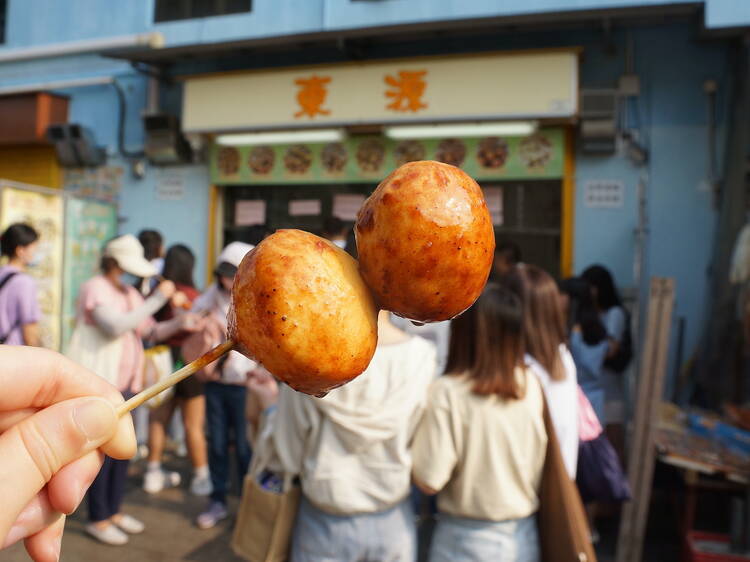 Photograph: Iris Lo
Where to eat and drink in Cheung Chau
If you're looking for cheap eats, then you're in luck. You can snack your way through Cheung Chau's streets and not break your budget. From down-to-earth street stalls to cosy cafes, Cheung Chau offers plenty of casual eateries to fill you with energy as you explore the island.
Photograph: Jack Wong | Si Dan

With a cheeky name that sounds similar to the Cantonese phrase for 'whatever', Si Dan is a quaint restaurant specialising in egg dishes. You'll find rich egg-infused items on their menu, like deep-fried Scotch eggs, creamy mashed potatoes topped with black truffle and an onsen egg, or desserts like creme brulee.

Need a quick bite? Noodle restaurant Locomo provides a large selection of broths, noodles, and toppings. You can create your perfect bowl of noodles by picking your broth from flavours like clam and seaweed or tomato, then choose your desired type of noodles and mix and match with their toppings, such as cuttlefish roll, chicken wings, or dried shrimp.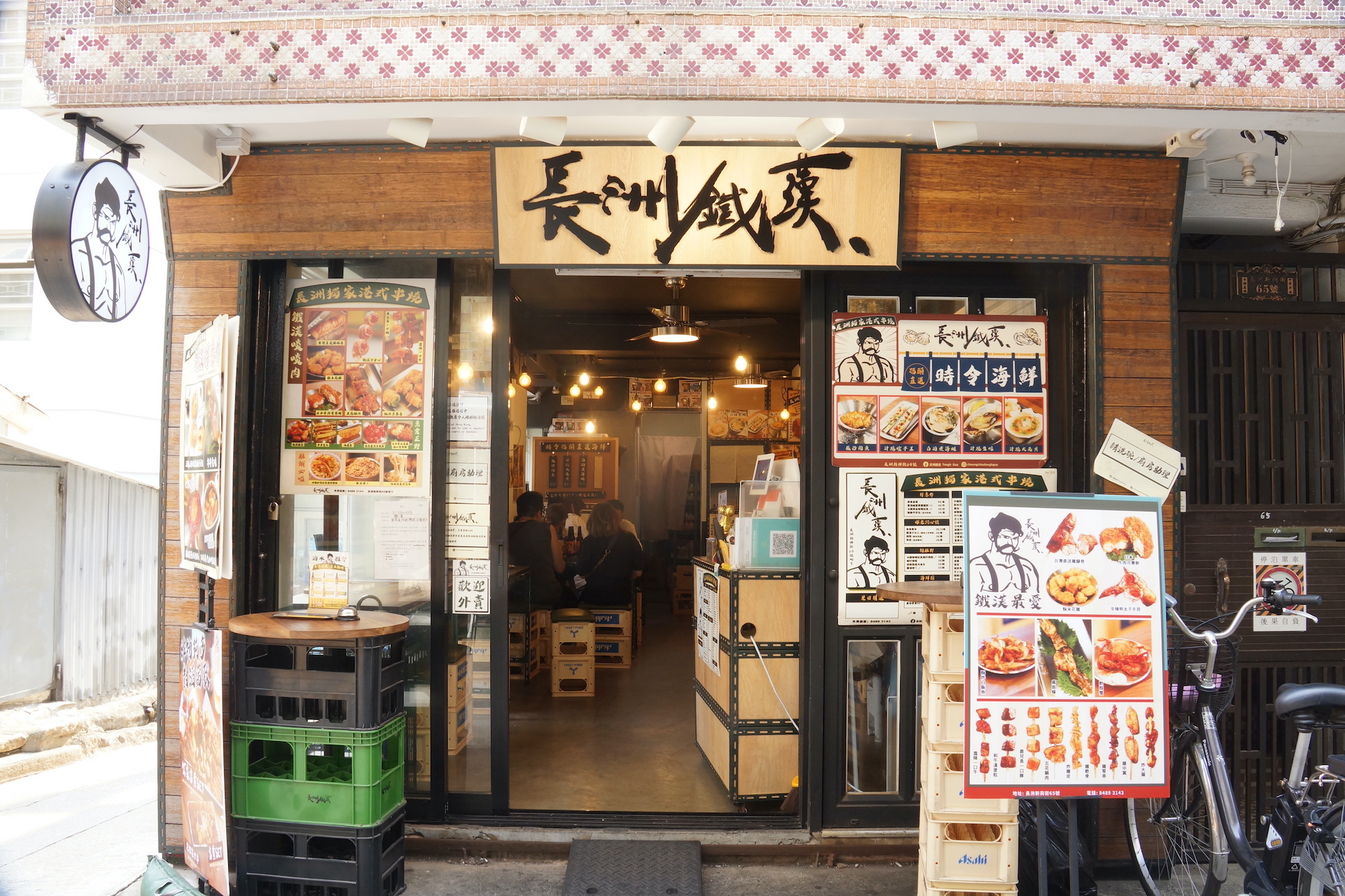 Photograph: Iris Lo | Cheung Chau Tough Guy

Tung Yuen Street Snack offers one of the island's signature snacks, giant fish balls that come in flavours such as plum sauce, satay, and black pepper. Alternatively, Cheung Chau Tough Guy dishes up various 'Cheung Chau fusion food', jazzing up the island's local delicacies into tantalising new dishes, such as deep-fried mini lucky buns filled with salted egg yolk custard.

Aside from restaurants, Cheung Chau has a few cafes that provide light bites and quality brewed coffee and tea. Despite its distant location from Cheung Chau Ferry Pier, Nordic-style cafe Heima Heima is best known for its cute desserts like roll cakes, tarts, and brownies.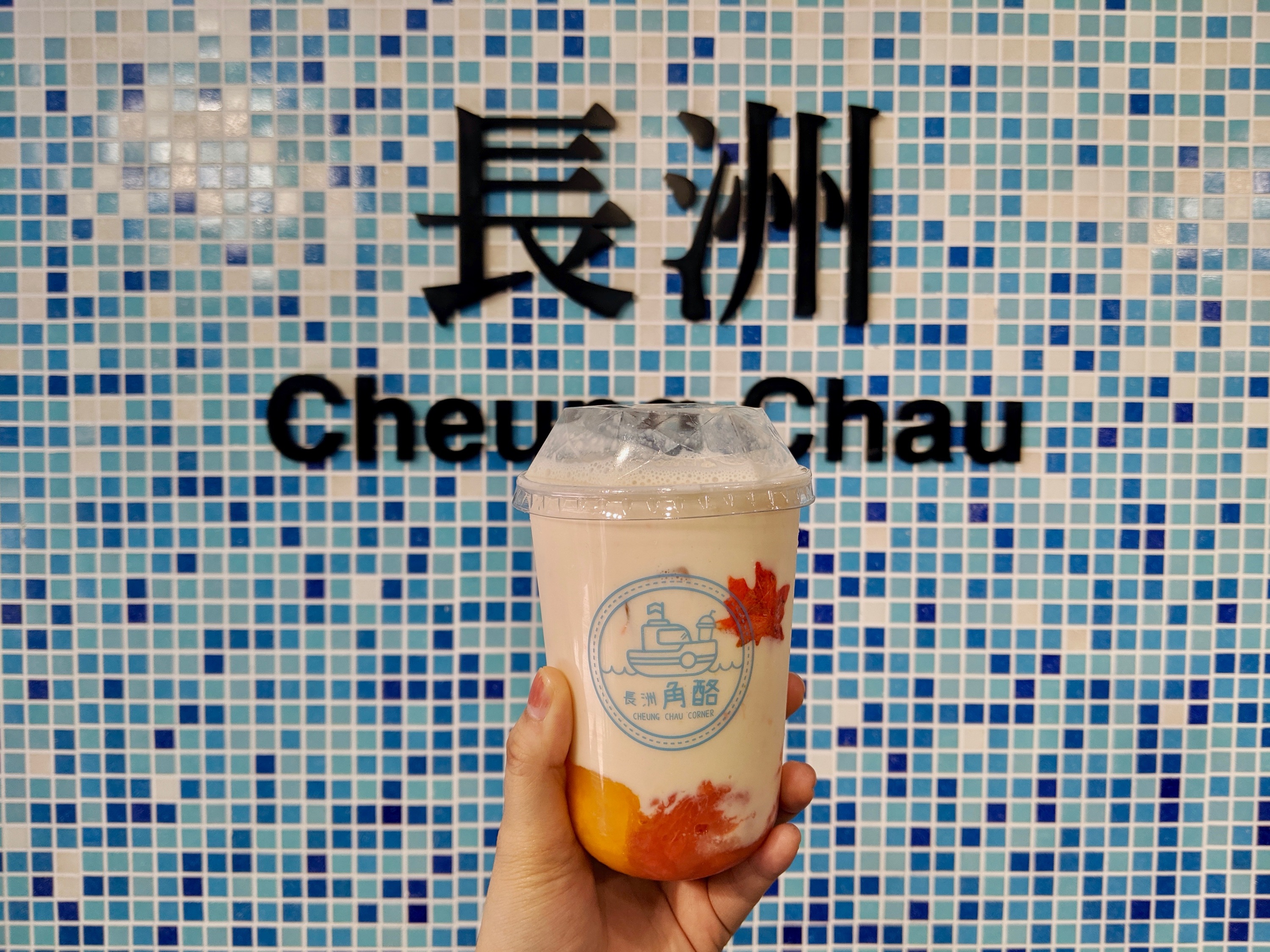 Photograph: Cara Hung | Cheung Chau Corner

Not a fan of coffee? Nutshell is a cafe that serves a large variety of tea, like hot and cold brews and sparkling teas. Cheung Chau Corner is a popular pitstop for visitors on the island because of its Instagrammable MTR-inspired decor and refreshing offerings of fruity drinks made with sodas, tea, and their signature homemade yoghurt.