Your ultimate guide to Hong Kong cafes and coffee shops
From hipster spots to hidden gems, this guide will inspire you to visit Hong Kong's ever-growing list of cafes and coffee shops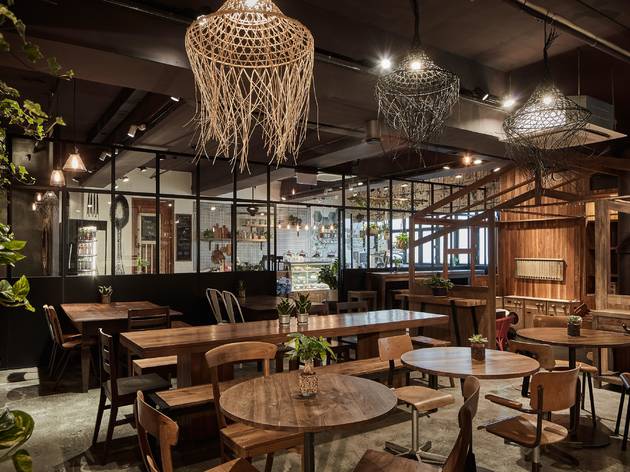 This guide will lead you to all the best cafes and coffee shops in Hong Kong. Whether you are looking for places to get brunch, Instagrammable cafes, quiet Hong Kong cafés with free wifi, or cool coffee shops that serve the best coffee in town, here's a roundup of the best spots you should check out in Hong Kong.
Cafes and coffee shops by district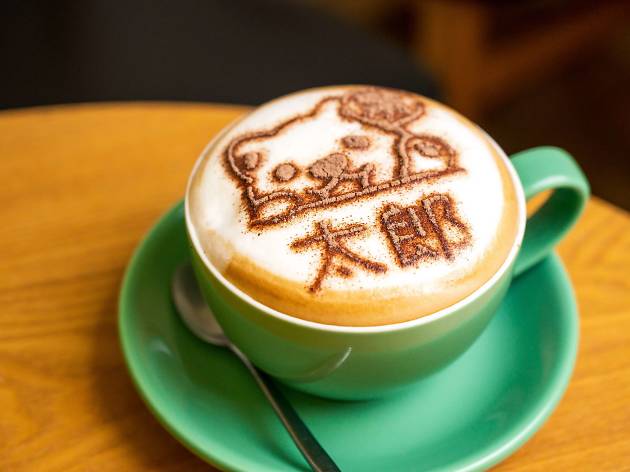 Best cafes and coffee shops to visit in Sai Kung
Sai Kung may be famous for its picturesque hikes, beautiful beaches and authentic, down-to-earth seafood restaurants, but there are also tons of unique cafes hidden in plain sight. From artsy cafes to pet-friendly joints, there's something for everyone. Check out some of our favourites! RECOMMENDED: Explore more places in the neighbourhood with our ultimate guide to Sai Kung.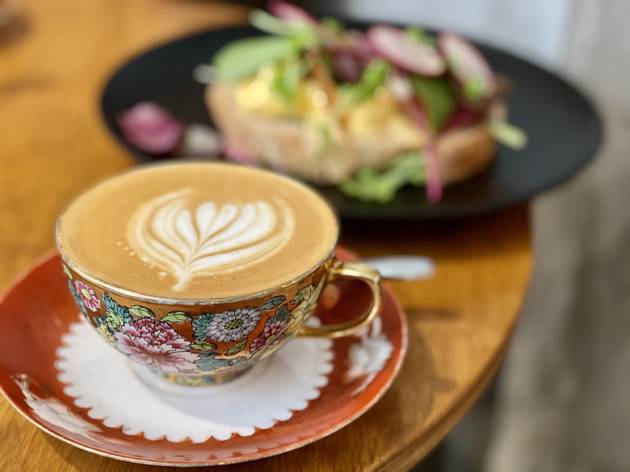 Best cafes and coffee shops to visit in Kowloon
As Hong Kong's coffee culture grows bigger than ever, we've witnessed more and more cafes join the ranks of the best coffee shops in the city. But more importantly, more quality brews are making their way to the other side of the harbour. From hipster-baiting – but no less excellent – cafes to antique shops doubling up as coffee joints, not to mention hand-drip coffee specialists and locally-roasted coffee, there's literally coffee catered for all preferences found in Kowloon. Here are just some of our favourites. RECOMMENDED: All this coffee got your stomach rumbling? Eat your way through town at the latest food and drink events in Hong Kong, or check out our list of the best new restaurant to visit this month!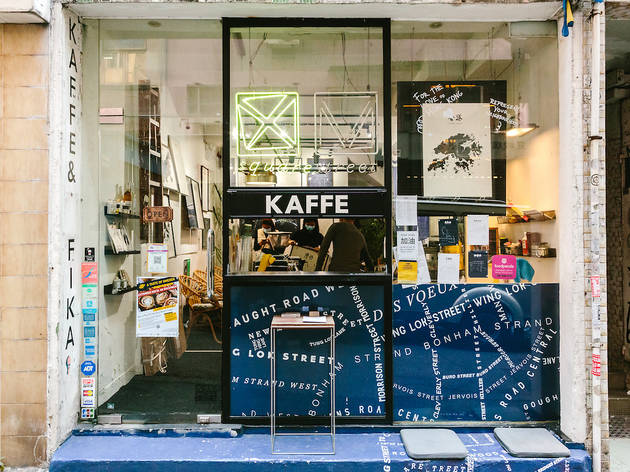 Best cafes and coffee shops to visit in Sheung Wan
Sheung Wan is well known for being HK Island's coffee hub thanks to its ever-increasing community of great cafes and coffee shops. Whether you're looking for excellent java, a casual meal, or just a photogenic background to add to your #foodpic collection (because why else would you go to a cafe anyway!), this part of town has got them all. Follow this guide to discover our favourite cafes and coffee shops in the neighbourhood. RECOMMENDED: Get hopping to some of the most hidden upstairs cafes in town, or wind down with a cup of CBD-infused coffee for a relaxing afternoon.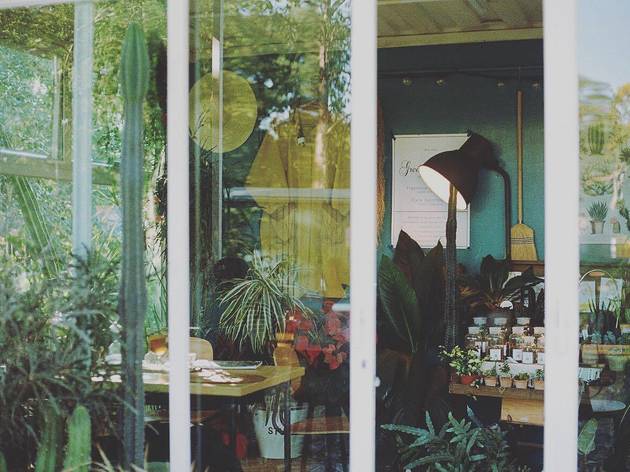 Best cafes and coffee shops to visit in New Territories
In case you haven't noticed, we love cafes. From cool hidden spots to ones where you can play with pets, there's something for everyone. But it's not just Hong Kong Island and Kowloon that has great cafes; there are many hidden gems tucked away in New Territories too. Here are some of our favourites to add to your forever-expanding list of must-visit cafes. RECOMMENDED: Whichever type of cafe you're looking, we've got them right here in our ultimate guide to Hong Kong cafes and coffee shops.
Hong Kong's best cafes and coffee shops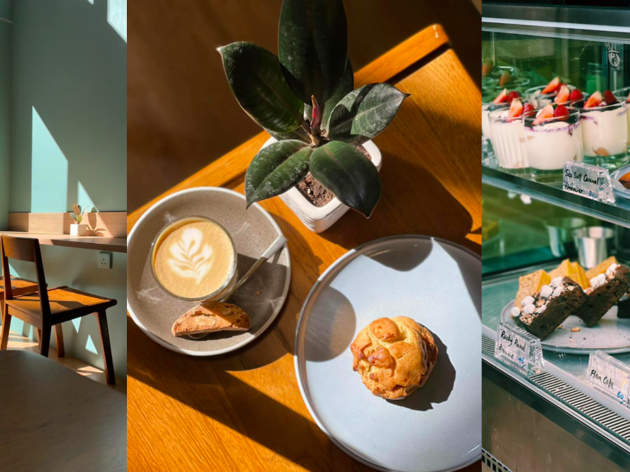 Best new cafes and coffee shops to visit in Hong Kong
We're back with another roundup of the city's coolest new cafes and coffee shops to visit! Whether you're in dire need of some seriously good coffee or just need a gram-worthy pic for your feed (we don't judge), there's something for every cafe-hopper out there. RECOMMENDED: Settle down for a full meal at one of the city's newest restaurants or feast on one of these delicious springtime menus!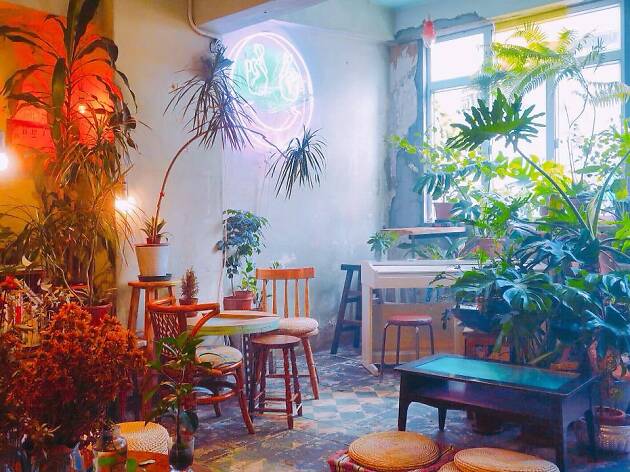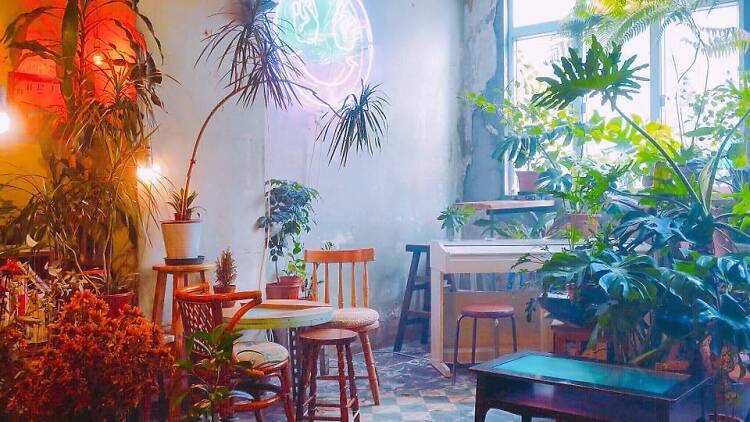 10 best hidden upstairs cafes and coffee shops in Hong Kong
Hong Kong is an expensive city to live in, which means that for cafés and coffee shops in the city, they often have to take things to a new height – literally. Tucked away above ground and away from crowded streets, upstairs cafes provide sanctuary for city dwellers looking to escape the hustle and bustle. From trendy spots that offer seriously Instagrammable dishes and décor to joints like that double up as vintage stores, here are some of the best upstairs cafes our city has to offer.  RECOMMENDED: Prefer a home-cooked meal instead? Then check out these online grocery services in Hong Kong.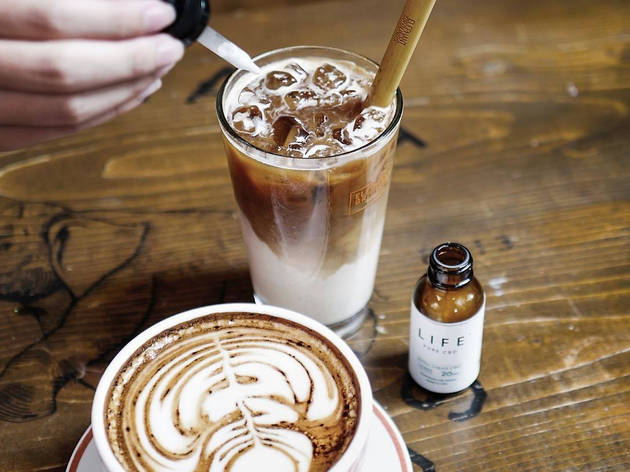 5 Cafes to drink CBD coffee in Hong Kong
CBD products can be found everywhere in Hong Kong these days. While its effects may vary from person to person, CBD is said to provide general benefits in moderating one's stress levels, appetite, sleep, immune function, and more. It's no wonder that the beauty world and local bar industry have embraced this trend by offering CBD skincare products, beers, and now, coffee. If you're after a caffeine fix that could put your mind at ease, consider trying a CBD-infused beverage offered at one of these cafes and coffee shops below. Written by Cara Hung. Translated by Jenny Leung. RECOMMENDED: If you're looking for more coffee options, check our ultimate guide to cafes and coffee shops in Hong Kong.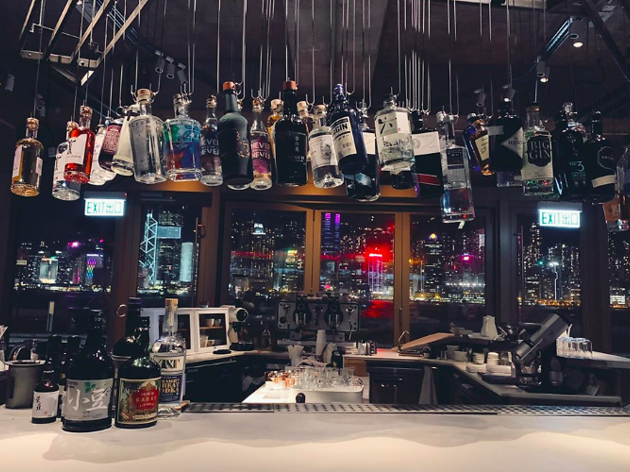 Hong Kong's best cafes that turn into bars
Be it artsy, minimalist, stylish, or quirky, there seems to be an endless stream of new cafes opening up across the city. But it's not easy to please all the discerning coffee drinkers here in Hong Kong, and so, shop owners are going all out to maximise the potential of their single storefront – and that's how cafe-bars were born. Whether you're in need of a caffeine fix or a tipple after work, here are numerous cafes that transform into bars that have you covered for all your drinking desires. This article was originally published on September 20, 2020. RECOMMENDED: Looking for new drinking spots in the city? Check out this list of new bars to try in Hong Kong now.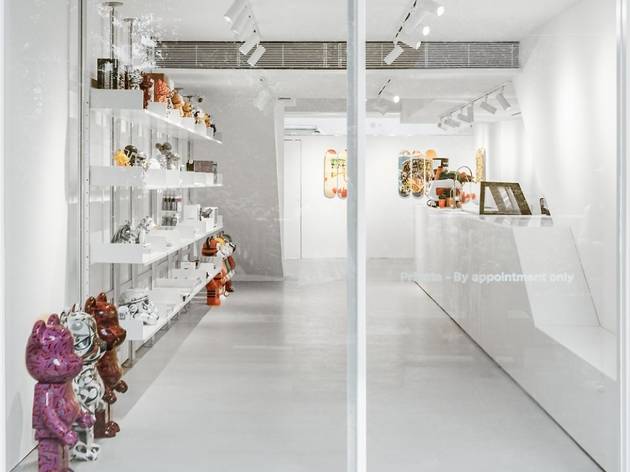 Best shops with cafes to check out in Hong Kong
From the dozens of malls scattered across the city to independent boutiques tucked away at every corner, there are plenty of places in Hong Kong to put your coin to work. But whether you're shopping for vintage streetwear or looking to get your hands on stylish home decor, we can all agree that shopping can be an incredibly exhausting exercise – that's why we've put together this list. Offering more than just shopping, these hybrid cafe stores allow you to get your caffeine dose while browsing through books, fashionable items, and quirky lifestyle goods. It's an unmatched shopping experience for all! By Jessica Luisa Chan Recommended: Looking for more cafes? Check out these new cafes and coffee shops that have recently popped up around Hong Kong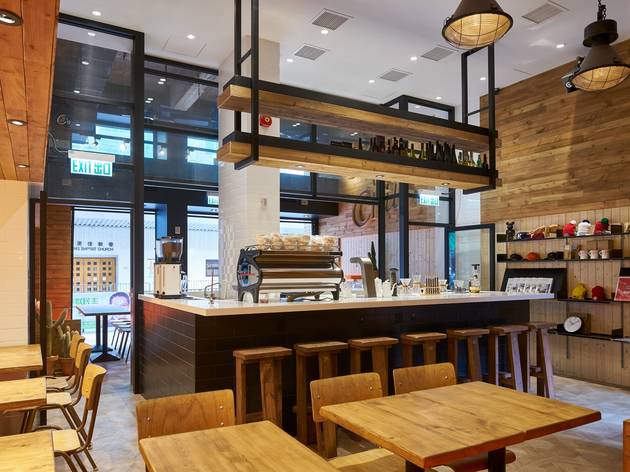 The best cafes in Hong Kong serving delicious food
We're lucky to have a plethora of great cafes in our city that brew up some of the finest cups of joe in Asia if not the world. More than just providing great coffee though, our idea of the perfect cafe is one that does stellar food to go along with the drinks. These are some of the cafes dotted around the city that do just that, and for those that would rather enjoy your coffee and food in the comfort of your own home, for the time being, it will come as good news that more than a few offer takeaway and even delivery. RECOMMENDED: If you're looking to get some love on the 'gram, check out our list of the most Instagrammable cafes in Hong Kong that are great for relaxing.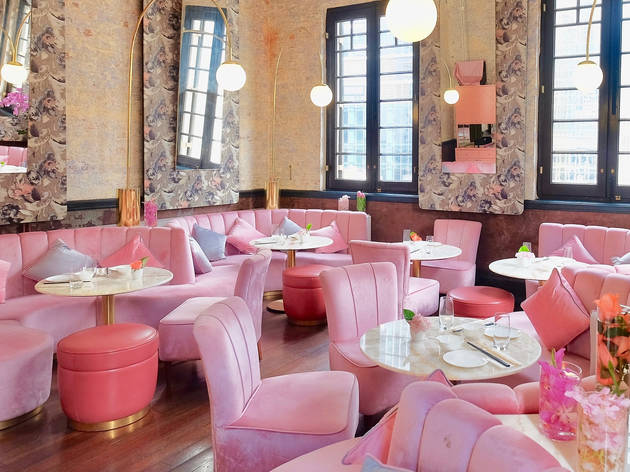 Instagrammable pink cafes and restaurants in Hong Kong
While it may not be the best idea to venture around the city right now, it never hurts to plan ahead, right? From the likes of Sketch Gallery and Peggy Porschen in London, India's Feast India Company, and Stylenanda Pink Pool Cafe in South Korea, pink-themed restaurants and cafes are always a hit on good old Instagram. Luckily, Hong Kong has its own eclectic mix of Instagrammable cafes, and all dressed pretty in pink too! Here are some of the best ones for the next time you're looking to brighten up your social media feed or indulge your inner girliness.  RECOMMENDED: For more beautiful shots, check out these beautiful country parks and epic waterfalls. Or be amazed by stunning places you won't believe exists in Hong Kong.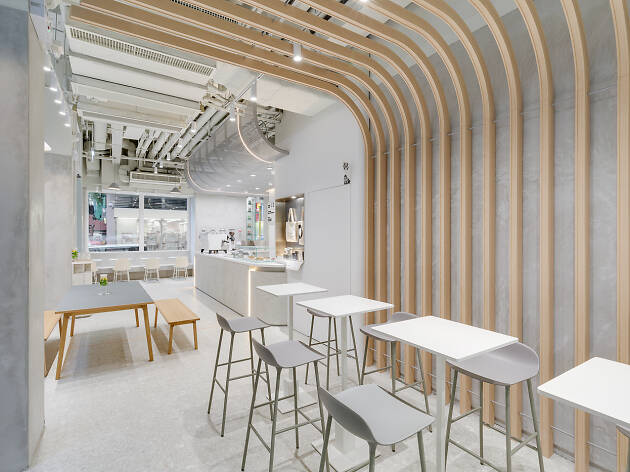 46 best cafes and coffee shops in Hong Kong
Forget the stereotypes, Hong Kong coffee culture is about more than just showing up to work 15 minutes late with a Starbucks' latte. Despite the popularity of traditional Hongkie drinks like lai cha and yin yang, our city is home to an increasing number of coffee connoisseurs. More and more speciality cafés are popping up around town to cater to different taste buds, and not just to cater to demand for espresso and a flat white but nitro coffee and unusual brews, too.This guide will lead you to all the best coffee shops in Hong Kong, all the way from Sheung Wan to hidden gems in Cheung Chau.
Show more