Hong Kong's best spots for neon signs
See them before they disappear forever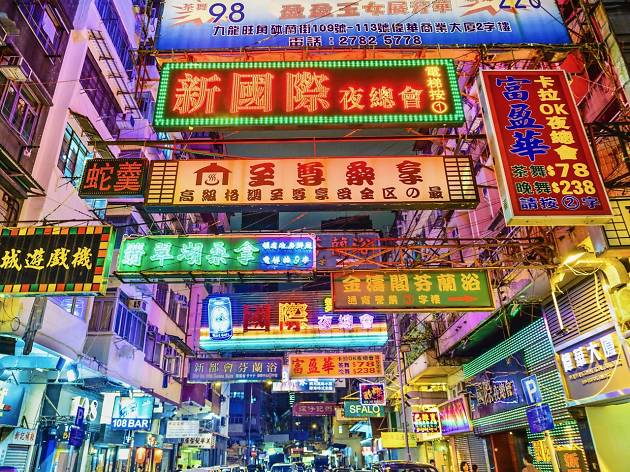 Hong Kong's neon signs are as iconic as its skyline. They've inspired the look of our city in popular imagination in films as diverse as Blade Runner and Chungking Express. M+, Hong Kong's museum of visual culture, even has a microsite devoted to the luminous beauties. Sadly, many of them are disappearing now, often being replaced by cheaper LED signs. Here are the best places to see some of the city's remaining neon signs. Take a picture and get some likes while you're at it.

RECOMMENDED: Neon signs aren't the only iconic facet of Hong Kong culture in danger of dying out. Read up on our city's disappearing cultural experiences and dying trades.
Hong Kong's best spots for neon signs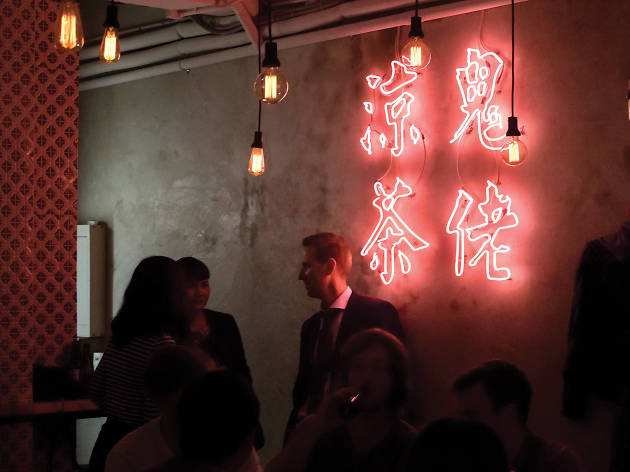 Bars and pubs, Craft beer pubs
With a Chinese name that sounds like 'so freaking good' in Cantonese and a bright neon sign that spells out 'Gwei Lo Herbal Tea' in Chinese characters, 65 Peel isn't just about showcasing the local craft beer scene. Located on Peel Street, this old-school gastropub serves up to 12 local brews on tap. Come for the neon, stay for a drink.
The effortlessly cool, neon-pimped Happy Paradise is a contemporary cha chaan teng by two chefs with a stellar record of designing modern Chinese food – May Chow of Little Bao and John Javier of Sydney's Master Dining. With its retro-inspired interior decked out with bright pink and blue neon lighting and art installations, Happy Paradise is a feast for the eyes as well as the stomach.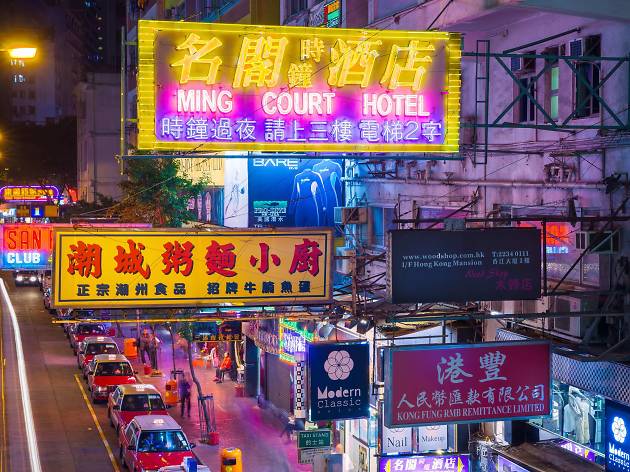 Wan Chai's seedy heart is a little more salubrious these days but pulsating neon still illuminates much of what was once primarily a red light district. To get one of the best views of the many neon signs, get on the overpass leading up from Wan Chai MTR Station exit A2.
Behind a small red door with the words 'Ping Pong City' inscribed in Chinese, lies popular Spanish G&T bar Ping Pong Gintonería. Walk down its nondescript stairwell and Ping Pong opens into a wide space combining high ceilings with design details reminiscent of old Hong Kong. Contemporary art decorates the walls but it's the bright red neon sign hanging above the bar, which reads 'train your body' in Chinese, that's the real attraction.
At the heart of Hong Kong's bustling city centre sits SpaceX HK, a hidden shisha and cocktail lounge. The playful, modern neon signs serve as the perfect backdrop for your next profile photo. Space out with your bestie and get stylin' and profilin'.
Instagram: @timothyma___
Temple Street Night Market
When the sun goes down, Temple Street transforms into a neon paradise. Traders lay out their trinkets, electronics, clothes, watches, jade and antiques to be haggled over. Head over to the third or fourth floor of Yau Ma Tei Carpark Building on 250 Shanghai Street, opposite the Night Market to get that picture of hundreds of stalls iridescent with neon.
Instagram: @ssnnas
Nightclubs, pharmacies, beauty shops, and restaurants – Tung Choi Street in Mong Kok is a chaotic symphony of flashing neon signs. Take the Mong Kok MTR Exit E2 or go on the Tung Choi Street overpass for the best view of many of Kowloon's remaining neon signs.
Looking to experience more amazing sights in Hong Kong?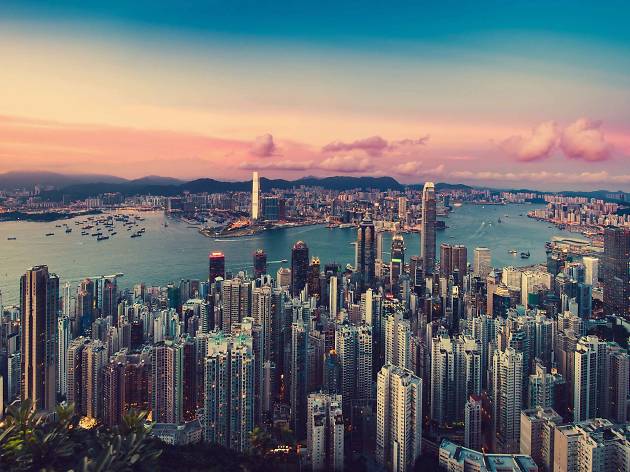 Whether you're just visiting or simply looking to appreciate the city where you live, these are the best sightseeing spots to visit.