Best breakfasts and brunches in central London
Time Out selects some of the best weekend breakfasts and brunches available in central London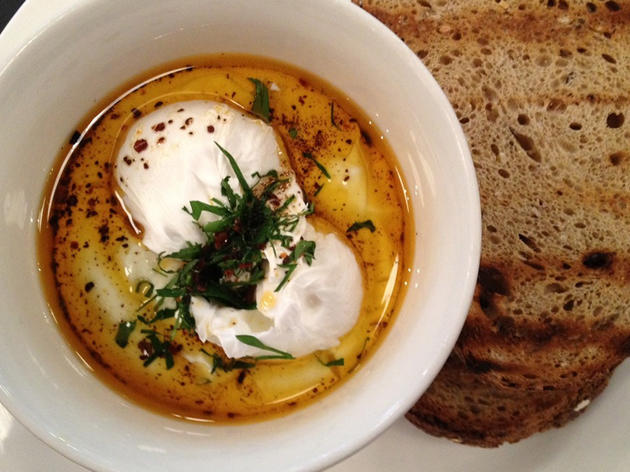 Some of London's most fancy breakfast and brunch options can be found in the centre of town. So whether you're journeying in for the occasion or you find yourself feeling peckish in central London, it's time to feast like a king or queen. Choose from the best cafes and coffee shops or pick a restaurant serving a brunch menu with a twist. You'll find plenty of options in the list below. Do you agree with our choices? Use the comments box below or tweet your suggestions.
RECOMMENDED: London's best breakfasts and brunches
Sponsored listing
sketch Parlour
'Comfort food', cocktails and afternoon tea are the mainstays of Sketch's most egalitarian dining area. You can walk into Parlour without a booking, and it's open early until late (although it's members only after 9pm), making a great introduction to the always-surprising world of this expensively refurbed Georgian townhouse. When Sketch opened almost ten years ago, it was the decor that grabbed the headlines – maximalist, opulent, over the top, playful, arty and original. There's still constantly something new to attract the eye: a saucily embroidered sofa, a mid-century tea set, a hopscotch court painted in the entrance hall. And the toilets are the most extraordinary in London. It's all brilliant fun. That our evaluation of the cooking comes so late in this review might tell you that food isn't the most important part of the operation. Although the afternoon tea is classy, lunch – familiar dishes such as macaroni cheese, beef tartare, smoked salmon bagel – is merely decent and doesn't begin to justify the hefty prices. Superstar chef Pierre Gagnaire's creative touch is more evident in dishes such as the 'club sandwich', with thai mayonnaise and 'sweet and sour coriander onions'. Occasionally forgetful service comes from a series of stunners, who can be haughty.