Covent Garden restaurants
Looking for a bite in central London? Browse our pick of the best Covent Garden restaurants for a meal a cut above the rest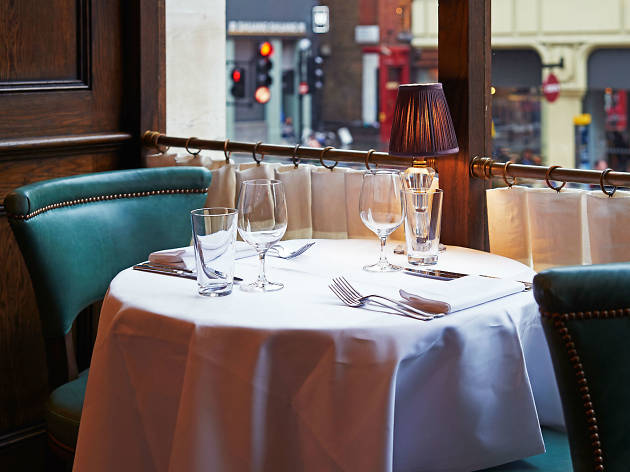 Covent Garden is so stuffed with restaurants that decision fatigue can threaten the quality of your dinner. If only the best Covent Garden restaurants are good enough, then our list of the cream of the culinary crop will steer you to the right tables. From pre-theatre favourites and cheap eats to restaurants for a special occasion. Think of it as your Theatreland bucket list.
Find more restaurants in central London
Soho has a great range of restaurants to satisfy any culinary craving. If you want to try a traditional British restaurant, try Dean Street Townhouse. If you're more in the mood for authentic tapas, there's Barrafina, and for sumptuous spicy asian buns, try Bao. Read on for our recommendations for the best restaurants in Soho.
Read more
Sponsored listing
Karamel Restaurant
Being vegan in London must be punishing. Every other opening sees the capital's carnivores licking their lips in anticipation at more ribs from a new street-food pop-up or another addition to the city's army of fancy hot dog and dirty burger joints. Even breakfast haunts are dripping in, well, dripping; while bone marrow is trending apparently. And that's where Karamel comes in. Tucked away in a quiet, residential bit of Wood Green, this restaurant-cum-bar-cum-gallery space is a haven for north London's meat- and dairy-shunners. With its vaulted ceilings and basic furniture, Karamel is unpretentious and slightly reminiscent of a village hall, which is no bad thing; at least you could never accuse it of prioritising style over substance. Visiting just before Christmas, we were treated to festive fare. A cheeseless French onion soup was pleasingly sweet and happily arrived without a gloopy substitute (which usually bears more resemblance to plastic than Gruyère). The main course was an uninspiring nut-roast Wellington with all the trimmings – red cabbage went some way to perking up the plate, but the stars of the show were the garlic roasted carrots and parsnips, grown by Karamel's owners. Pudding, though a trifle underwhelming, was coconut-creamy and fruity, and still managed to round off the meal nicely. Despite the food not exactly setting our taste buds alight, I would go back. Why? Because Karamel is one of the friendliest, most welcoming places I've been to in London.