The best pre-theatre restaurants in London
Looking for a pre-theatre or post-theatre dinner? London is full of great deals for those in town for a show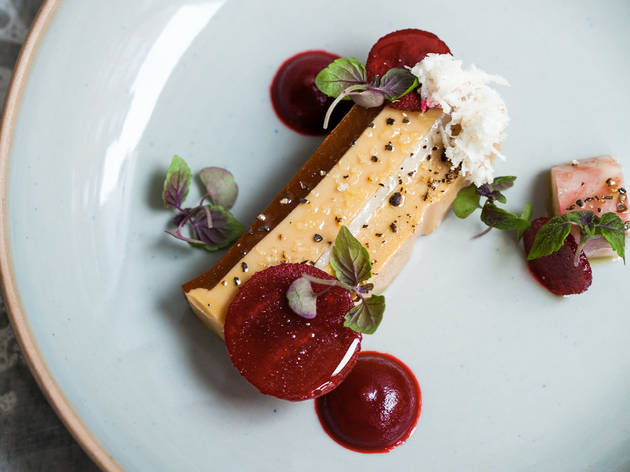 It can be difficult to avoid a drama when trying to fit in a pre-theatre meal in London. But worry not – here's our pick of the best pre-theatre dinner deals in town (plus some post-theatre deals for those who like to eat later). Whether you're seeing a Broadway transfer at the Dominion or satire at Soho Theatre (or you just fancy a cheap bite to eat) – we've got you covered. All of the restaurants included are within a 5-10 minute walk from the theatres mentioned, so never fear, you'll be fed and seated well in time for curtain-up.
Sponsored listing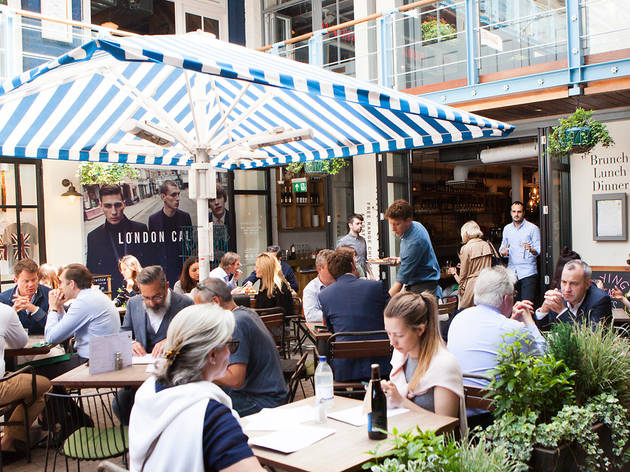 I'll admit it. When I first heard there was a new 'chicken and egg place', I couldn't resist a disdainful snort. Writing it off as a mere get-on-the-protein-bandwagon gimmickery (seriously, people: is everyone on Atkins?), I went along expecting a basic menu, a basket-full of fowl puns and irritatingly chirpy staff. I was right about the puns (the menu asks if you're 'feeling peckish'; the jobs board invites you to 'join the brood'), but wrong about the food, most of which was actually pretty clucking good. Crucially, there's no rotisserie and nothing masquerading as sexy KFC here. Instead, it's a roll-call of grown-up dishes – the kind you'd find at a (chicken-themed) dinner party, ­with more nations represented than the Opening Ceremeony of the Olympics. We enjoyed our 'Bangkok scotch egg', its breadcrumbed shell giving way to succulent chilli and lemongrass-spiked thigh meat wrapped around a soft-boiled, sunny-centred egg; and a Gallic-leaning pie with white meat, juicy prawns and tendrils of samphire smothered in a light béarnaise sauce. For simpler tastes, there's chicken roasted under a brick (pollo al mattone; a traditional Tuscan technique designed to give a crisp skin and moist inside) with an intensely savoury gravy. Sadly, another Italian-inspired dish, a 'bruschetta' of soft-boiled egg and ricotta, was gout-inducingly rich, the crushed peas and barely-there mint struggling to cut through the cholesterol. But while it may not appeal to food snobs, W&B has more to
Venue says New spring menu now available! Dishes include halloumi bites, chicken pops with seaweed mayo, tinga tostadas and delicious summery salads.