Time Out Los Angeles' best of 2017
We recap the year in Los Angeles restaurants and bars, film, festivals and more in our best of 2017 recap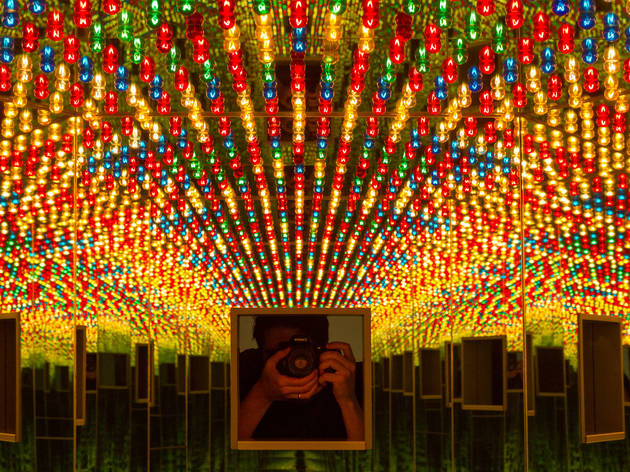 Yes, 2017 was the sort of absurd and distressing reality show that none of us asked for. But we thought we'd focus on those few much-needed moments that brought joy to us in 2017.
Hamilton had us playing the lottery and the Muppets made us cry. Frank Ocean cemented FYF as an essential L.A. fest and Arroyo Seco Weekend kicked off its inaugural year in Pasadena.
"Pacific Standard Time" swept across nearly all of L.A.'s museums, "Infinity Mirrors" brought the crowds to the Broad, everyone posed in front of the mirrored "Mirage" house in Palm Springs, "Rain Room" stayed here for good and two new museums, the Marciano and ICA LA, arrived.
Selfie rooms played into our Instagram obsessions, starting with the Museum of Ice Cream and continuing—but certainly not ending—with Happy Place and 29Rooms.
VooDoo Doughnut, Astro and the Cronut sweetend our dessert habits, turtle racing returned to Brennan's and Eataly transformed a Century City mall.
Hogwarts dressed up for Christmas, the Tower of Terror became a Guardians of the Galaxy ride and an OC pumpkin patch got a Hello Kitty makeover.
A wet winter turned hillsides green, stretches of desert into "superblooms" and the L.A. River into raging waterway. We won the 2028 Olympic bid and gained a second football team but a lost a World Series.
Angels Flight and L.A. State Historic Park reopened, while the Wilshire Grand stepped up our skyline. And when we looked up to the sky at the end of the year, aliens invaded SpaceX launched a rocket.
Best of 2017