The best restaurants in Fitzroy
The ultimate eating guide to this inner-city suburb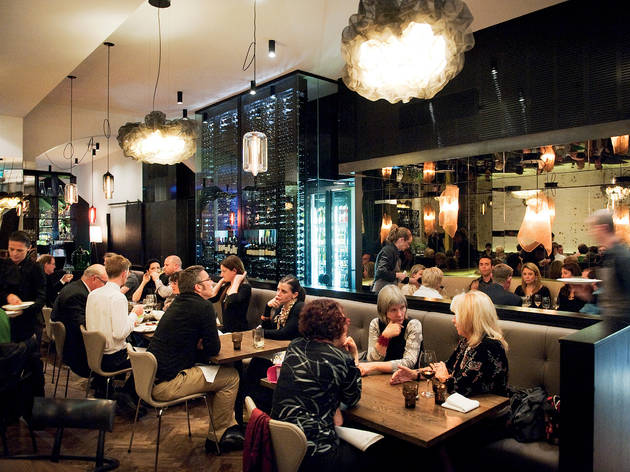 Oh Fitzroy, you've got it all. From award-winning restaurants to takeaway joints created by world-class chefs, this inner-city suburb has certainly made it's mark on the culinary stage and proven that it's not just a pretty face (although those murals sure are pretty). To make your dining decisions a whole lot easier, we've compiled Fitzroy's best restaurants – whether you've been busy shopping on Gertrude Street or relaxing at one of Fitzroy's best bars, you can rest assured knowing that there'll be a delicious feed waiting for you on the other side.
RECOMMENDED: The 50 best restaurants in Melbourne
The best restaurants in Fitzroy
Need a drink?
Fitzroy has come a long way from its bohemian beginnings. While the northside suburb is still in touch with its edgy side, it's now better known as a hub for bars of all stripes. Punters hitting the town will find sleek cocktail bars, intimate whisky bars, and wine bars open any day of the week. We've picked out the best of the bunch, the Fitzroy drinking dens that never fail to bring the goods, from world-class cocktails to pints of craft beer. Up for kicking on until the wee hours? Work your way through the best 50 bars in Melbourne or check out our favourite pubs.