Where to eat lunch in the CBD
Be the boss of your break with our guide to the best eats in the inner city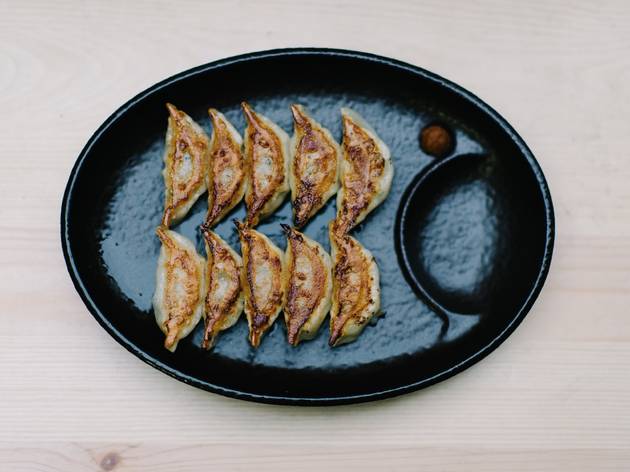 It's lunch o'clock in Melbourne CBD and you need some food, stat. Make your midday meal a deadset winner every day of the working week and pull up a seat at the many lunch spots in the city within a quick tram ride or walk away. We've made things easy for you with a handy guide so your lunch is sorted whether you're after a solo break, an al desko meal or a quickie.
If you're already thinking about dinner, don't go past our restaurant hit list and our most recent Time Out Food Awards winners.
Melbourne's best CBD lunches
More of Melbourne's best meals
And for the home cook
Introducing Castello's new Burger Blue: this wonder of cheese technology has all the bold, umami-intensive blue-cheese taste you'd expect from Castello, but it comes pre-sliced with an easy-peel pack, that makes it perfect for melting over your beef or mushroom burger patty. A first for Australia, this is the end of awkward cheese crumbs and the beginning of a beautiful, blue, thinly sliced square future. Grab it from the dairy aisle of major supermarkets.