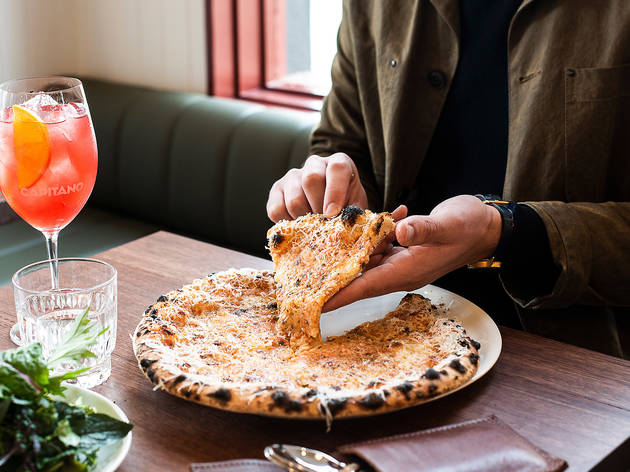 The best pizza in Melbourne
When the moon hits your eye like a big pizza pie that's amore
You can eat it for breakfast, lunch, dinner or as a midnight snack. This is our most favourite, versatile food that combines light crusts, rich tomato bases and fresh toppings. We've eaten our way around Melbourne to find the best slices; in no particular order, here are our 15 favourite pizza restaurants. Plus we've scoped out all their delivery details, so if you're staying in you can still have the best slice of pie.
Looking for dinner with a view? Here are Melbourne's best beachside restaurants.
Melbourne's top pizza joints
Grab some ice cream or gelato for dessert
Melbourne's ice cream and gelato scene has evolved significantly over the last few years. The past was uncomplicated: decisions such as cone or cup, vanilla or chocolate, and Flake or no Flake were as flamboyant as things got.
Now we have choices like ice cream brioche or tacos, fairy floss clouds or candied bacon, and charcoal, sea salt or ube. No matter how you roll, here are the super-duper scoopers serving Melbourne's best ice cream, gelato and soft serve. Don't want to venture out to get your ice cream? We've also added info on how to get it delivered to your door.
Best selling Time Out Offers