Things to do on the Australia Day long weekend
Whether you know it as Invasion Day, Survival Day or Australia Day, here are things to do to fill your long weekend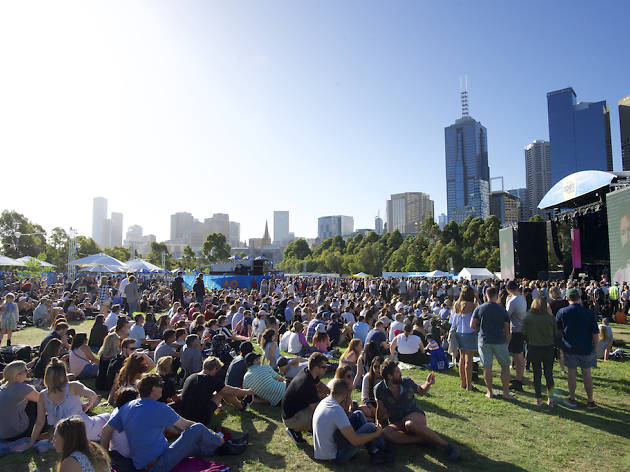 In Australia, January 26 has very different meanings for different people. For First Nation Australians, the day marks the beginning of colonisation and is sometimes called Invasion Day or Survival Day. For recent migrants, January 26 is the day of many citizenship ceremonies across the country. For others, it's a family day around a barbecue. However you choose to spend it, we've picked out the main events taking place on the day, including ongoing performances, Hottest 100 events and exhibitions taking place on the public holiday and throughout the long weekend.
Take a look at our best picnic spots in Melbourne or park yourself at one of the city's best barbecue spots.
Things to do on January 26
Film, Outdoor cinema
Royal Botanic Gardens Victoria, Melbourne
This is not your dad's heist movie. Viola Davis leads an all-star cast in Steve McQueen's thrilling, emotionally wrenching film about a group of women whose husbands are widowed in a heist gone wrong. And you can watch it under the stars in the evening cool of the Botanic Gardens this Australia Day. The Moonlight Cinema food truck and bar can supply you with comestibles, but you're welcome to BYO food and drinks too.
Art, Drawings
NGV International, Southbank
The National Gallery of Victoria has brought a world-first exhibition of works by MC Escher to Melbourne this summer. Between Two Worlds | Escher X nendo features more than 160 prints and drawings from the renowned Dutch artist as well as an immersive Escher-inspired environment created by Japanese design studio Nendo. By manipulating geometry, space and perception like Escher, Nendo has created a never-before-seen exhibit that will bring the artist's work to life.
As if! A decade before 'boo you whore', Clueless was the teen movie for sassy women. Catch it on a rooftop in the heart of the city at Rooftop Cinema. Fuel up from Rooftop Bar's burger stand, where you can also get your choc-top and popcorn fix ahead of the screening. The venue is fully licenced, so you can sip on a wide selection of beers, wines, ciders and cocktails.
Things to do on January 27 and 28
Or get out of town
All the inspiration you need to plan your next weekend escape.
More things to do in January
Wondering what to do in Melbourne in January? We can help. Check out our guide to all the fun things to do in Melbourne, from free events to exhibitions, theatre shows, live music and more.