Things to do on the AFL Grand Final long weekend
Whether you're planning to watch the big game, or planning to avoid it at all costs, we've got you covered this Grand Final long weekend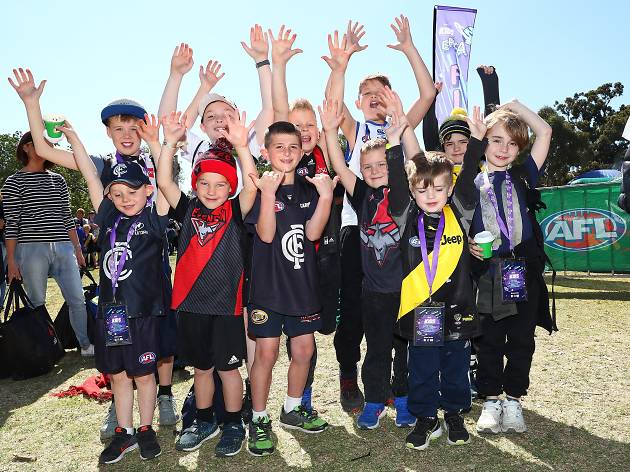 Make the most of the Grand Final long weekend (Sep 27-29) and get stuck into these events.
No matter whether you're leaning into the footy celebrations or would rather avoid them all together, there's a stack of fun events that take advantage of the extra day off, pubs and restaurants doing specials deals for the game itself while the city's party animals will be taking advantage of the Friday morning lie in.
Didn't get tickets to the 'G? These are the best bars and pubs to watch the Grand Final at.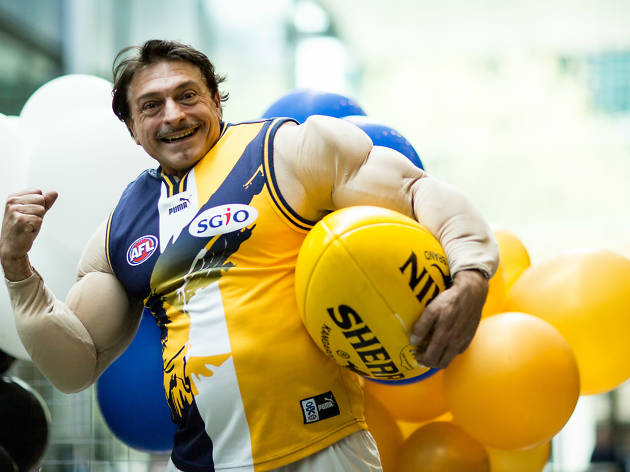 Photograph: Supplied
Footy related: Today is your last chance to check out the pop-up AFL store at Collins Square. There will be photo opportunities, guernsey customisation, player appearances and the chance to grab some last-minute merch before Saturday's big match. Yarra Park outside the 'G will be hosting the AFL Footy Festival where you can enjoy food trucks, kids' activities, giveaways and player appearances.
Not footy related: Make the most of no work the next day by hitting up the Festival Club. It's the beating, queer heart of Melbourne Fringe Festival with banging music, surprising performances and free-flowing drinks. Head over to Federation Square, where the Winter Village will be providing drinks and snow.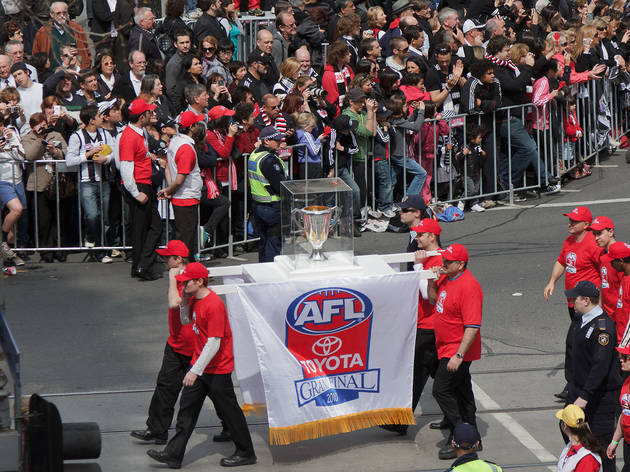 Photograph: Edwin Tee
Friday, September 27 (Grand Final eve)
Footy related: Friday is a public holiday for good reason –there's no point trying to work with the AFL Grand Final Parade happening in the city. The parade kicks off around 11am outside the Old Treasury Building on Spring Street. Follow it all the way to the MCG and kick back at the AFL Footy Festival – Birds of Tokyo will be giving a special concert from 1pm.
Not footy related: Start your day at Bodega Underground which is offering its bottomless brunch on Friday as a special Grand Final eve treat. Then fill your Friday with flowers. The Tesselaar Tulip Festival is in full swing by the end of September, with more than ten hectares of tulip fields to enjoy. You could even stop into the Cherry Hill Blossom Festival afterwards to discover rows upon rows of pretty cherry blossoms and cherry drinks. Then at night see Sydney singer-songwriter Graace perform live at NGV Friday Nights (there will also be dumplings from HuTong). Food trucks will also be descending on Moonee Valley Racecourse from 1pm with the Big Chicken and Beer Festival.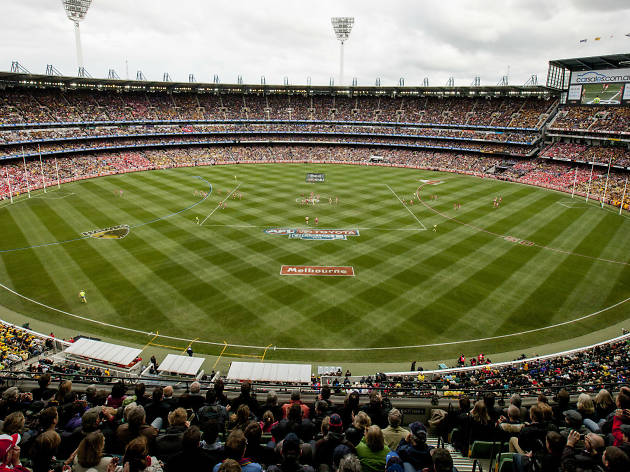 Photograph: Supplied / Visit Victoria
Saturday, September 28 (Grand Final Day)
Footy related: If you didn't score tickets to the Grand Final then your next best option is to join the fervent crowds that mass outside the MCG at the AFL Footy Festival. Here you can watch the nail-biting match on a giant screen and you'll be so close to the action you can actually hear every cheer from the 100,000-strong audience inside.
Rather watch from a pub? Harlow will be open from 10am serving breakfast burgers while the Provincial will be doing brunch at 10am then screening the match on its Jumbotron from 2pm.
Not to be outdone the Corner Hotel will once again lend its bandroom, rooftop, front bar and carpark to the Grand Final Day celebrations. There are 14 screens to watch the game on across the venue, including a big ol' megatron screen, while the carpark will be packed with burger trucks, pop-up bars and games. Entry is free.
Not footy related: People often forget the footy time is also show time. The Royal Melbourne Show runs even on Grand Final Day so it's a great time to go if you're ambivalent about the match. There are also a stack of Melbourne Fringe Festival shows to check out and an exhibition on the swinging '60s at Melbourne Museum. Got kids (or kidults?) Scienceworks is showing a brick-tastic Lego exhibition, Brickman Cities, until October 6. Or Sweet Lane Festival is bringing food trucks to Moonee Valley Racecourse for the day.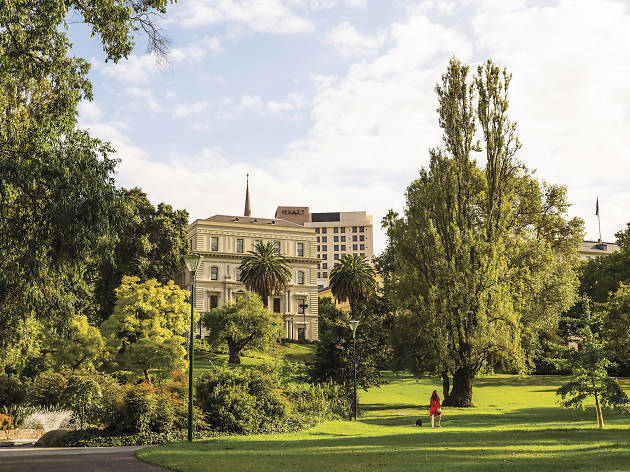 Photograph: Josie Withers
Footy related: No matter whether your team won or lost, put yourself back together with some hair of the dog at one of Melbourne's best boozy brunches. Or for those not quite ready to let go of the footy season just yet, grab your Sherrin and head to one of Melbourne's best parks for a kick around.
Not footy related: There are sure to be a few bleary-eyed late risers across Melbourne today – if you won't be among them then head to the NGV's blockbuster exhibition Terracotta Warriors: Guardians of Immortality early and avoid the crowds. Queen Victoria Market is also hosting its weekly book market (there are around 5,000 books on offer) then at night get freaky at A Midnight Visit – an immersive theatre experience inspired by the works of Edgar Allan Poe. Got kids? Take them to the Kids Food Truck Day Out at Moonee Valley Racecourse.
Watch the Grand Final at these pubs
If you can't get a ticket to the 'G during the finals, the next best place to watch the footy is in a Melbourne pub packed with supporters. But what makes a great footy pub? A big screen (preferably more than one), good sight lines to the action on screen, a knowledgeable crowd, a variety of beers on tap and reasonably priced food. And if they drop the music and crank up the commentary, all the better.
Feel like escaping the city?
If you're looking for a break from the inner-city grid, there's no better cure than a day trip from Melbourne. The state of Victoria is full of friendly neighbourhood towns, whether you're in the mood for a winery tour, a road trip or a national park to explore. These one-day escapes are just what the doctor ordered, so get out there and explore Melbourne's beautiful backyard.