Things to do on the AFL Grand Final long weekend
Hit the ground running this Grand Final long weekend. Whether you're planning to watch the big game, or planning to avoid it at all costs, we've got Melbourne covered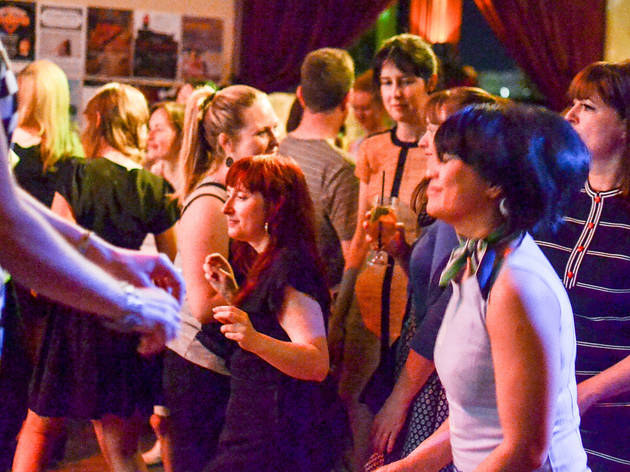 Whether AFL is your game, the Grand Final is happening and you can't ignore a Friday off. Make the most of the long weekend and get stuck into the celebrations – food and drink events are cropping up across Melbourne's restaurants and pubs, while the city's party starters are taking advantage of the Friday morning lie in.
Don't miss the big game at the best bars and pubs to watch the grand final, or go to these great pubs before kick-off starts.
Thursday
1
A Blade Runner-themed bar is opening at Cinema Nova on September 28. Cinema Nova is opening the pop-up, called Bar 2049, in the Nova Bar & Kitchen ahead of the October 5 release of Blade Runner 2019. The bar will be inspired by the visuals of the long-awaited sequel starring Ryan Gosling as well as the 1982 Harrison Ford original.
Friday: Grand Final Day Eve
1
Everyone's favourite riverside bar has partnered with South Australian brewery Pirate Life for an afternoon of delicious beers and tasty pork. The spent grain from Pirate Life Brewing has been fed to pigs from Atherton Farm, which Chef Nick Bennett will roast whole on the Yoder Smoker. Enjoy the wood-roasted pork with potato buns and barbecue sauce, washed down with a can of Pirate Life beer.
The whole deal is just $18 from midday until sold out.
Saturday: Grand Final Day
1
Months ago, the AFL announced that The Killers would headline the halftime entertainment at the Grand Final on Saturday September 30. But they've also announced a free gig at the 'G after the match. That's right, Killers fans: you can catch a free gig at the MCG. You'll be able to access the 'G for free from 6pm through gates four, five and six.
2
Supernormal Canteen team have teamed up with the Astor to create a one-off movie snack for a double feature screening of Sofia Coppola's The Beguiled and Lost in Translation on Saturday September 30. Moviegoers going to the back-to-back screening will get a complimentary choctop based on Supernormal's most popular dessert – the peanut butter parfait. Tickets to the double feature are just $17 and are available from the Astor's box office or online.
Watch the Grand Final at these pubs
If you can't get a ticket to the 'G during the finals, the next best place to watch the footy is in a Melbourne pub packed with supporters. But what makes a great footy pub? A big screen (preferably more than one), good sight lines to the action on screen, a knowledgeable crowd, a variety of beers on tap and reasonably priced food. And if they drop the music and crank up the commentary, all the better.