The best-looking bars in NYC
Check out New York's best-looking bars for date night or for a treat-yourself drink in gorgeous digs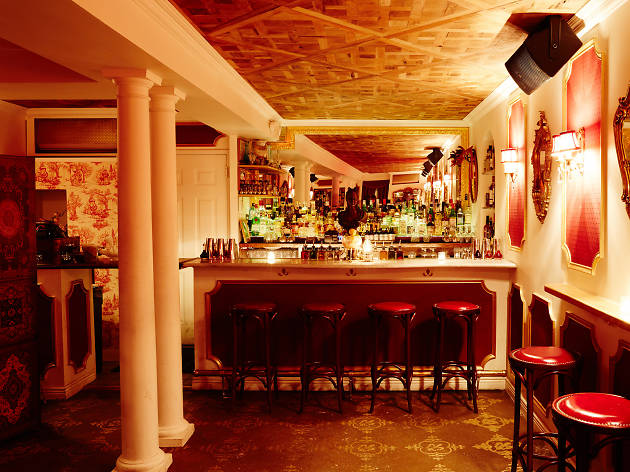 No, it's not booze goggles—the best-looking bars in NYC really are that pretty. A mix of sultry cocktail dens, elegant wine bars and glowing whiskey bars, these beauts are sumptuous settings for great drinks in New York. Whether you're looking for romantic things to do for date night or picturesque bars to go to alone, take a gander at New York's most beautiful bars.
RECOMMENDED: Full guide to the best bars in NYC
Looking to plan a bar crawl?
Explore the city's nightlife scene while getting your buzz on with one of the best pub crawls in NYC
Sponsored listing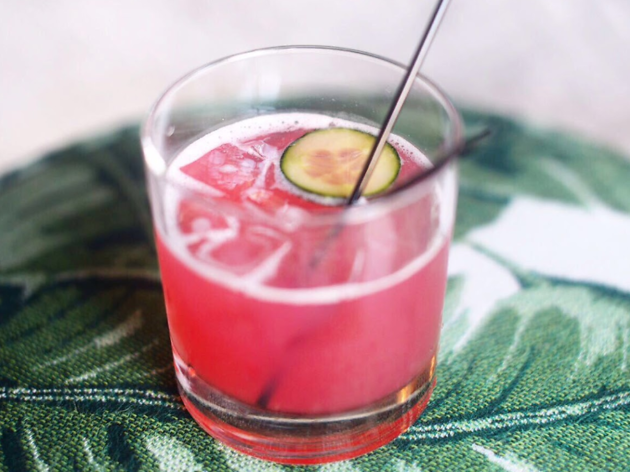 Astoria was created to lure Manhattanites; it was named after John Jacob Astor in the hope that he would invest in it. Of course, it has always featured great spots, but only recently has its appeal caught up with its ambition. Now the hippest neighborhood in Queens has a literal Highwater mark. Bright and breezy, the Highwater is a tropical oasis for both the down-to-earth and the down-to-fuck. The 50-seater is lit up by the sunny disposition of its 6'7" Majorcan bartender, Gabriel Colom-Rocha (an easy double for Game of Thrones' Jason Momoa). His contagious playfulness can run as subtle as a can of pineapple cider or as boisterous as the Rick y Morty cocktail, a gummi-infused vodka drink (with gummi garnish) that transforms Midori and triple sec into a grown-up version of the vintage radioactive-green Hi-C Ecto Cooler. "This is great," said our drinking companion, a recent California transplant. "It's like Santa Monica." At the Highwater you feel like you're exhaling the whole time. It's liquid yoga. And yet just when you think it's all silly, surfy froth, the bartender serves the tobacco-smoked Clint Eastwood—brawny and aromatic enough to wash over your tongue as it wafts, puffing its chest, through your nose—or the potent Darkest Hour, a barrel-aged mix of cacao-infused Scotch, fernet and vermouth. With a kiss of kitsch, the flashy, turquoise $28 Blue Macaw, served for two in a copper pineapple, tastes like cotton candy–flavored bubble gum in the best, cutest way, an ev
Venue says Tropical Vibes + New Menu = A Good Time at The Highwater Astoria! Come brunch with us weekends, 11am-4pm! Happy Hour M-F 4-7pm.