Korčula island travel guide
Quiet coves, olive groves and sandy beaches... It's our essential travel guide to Korčula island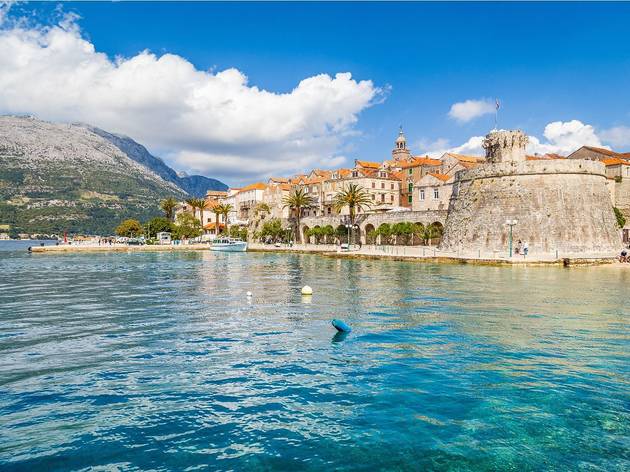 As you travel to Korčula from the mainland nearby, the crowded little houses on the edge of the island seem to be pushing each other out of the way to see if you are friend or foe. Holding them in, stern medieval walls centrepieced by the slim belltower of St Mark's Cathedral stand guard over the narrow Pelješac Channel, protecting the riches contained on the sixth largest island in the Croatian Adriatic. So lush with dark pine forests, vineyards and olive groves the ancient Greek settlers called it Korkyra Melaina ('Black Corfu'), Korčula has managed to avoid the tourist trap tendencies of its original Greek namesake to the south.
No longer fought over by Turk or Venetian, by French or Austrian, by Partisan or German, Korčula is one of Dalmatia's most relaxing getaways. The main town of the same name, set on the north-eastern tip of the island opposite the Pelješac peninsula, has one of the best-preserved medieval centres in the Adriatic. Historic Korčula is therefore the most popular south-Dalmatian destination after the more crowded Dubrovnik, with which it is often compared.
RECOMMENDED: More great travel destinations in Croatia.