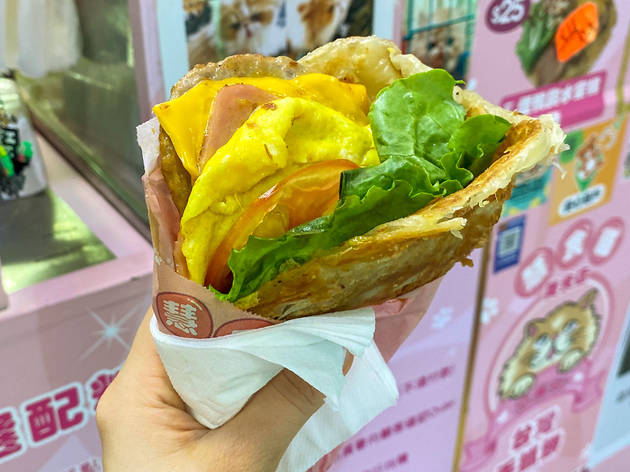 Where to find the best Taiwanese pancakes in Hong Kong
Probably the only thing that can steal the spotlight from bubble tea
Taiwanese bubble tea has always been a strong contender in the HK foodie scene. But if there's one thing that can give it a run for its money, it's Taiwanese pancakes. Also known as 'hand grab cakes' (a literal translation from its Chinese name), these flaky pastries are one of Taiwan's all-time popular street food. They can be customised with every filling imaginable and will make a perfect meal whether you're craving a late-night snack or looking for a quick but satisfying lunch. That said, there are not that many places in town that offer these delectable bites. Here are some of the very best. By Natalie Lam
RECOMMENDED: We love Taiwanese food, but we've always had a soft spot for Japanese cuisine too. Sushi, udon, ramen, tsukemen, tonkatsu – what's not to love?
Best Taiwanese pancakes in Hong Kong
Care for some desserts?
Beat the heat this summer with our pick of the most delectable shaved ice desserts in Hong Kong.
Satisfy your sweet tooth with some crusty and creamy crème brûlée. Here's are the best places to get them.