Time Out Los Angeles' best of 2016
We recap the year in Los Angeles restaurants and bars, film, festivals and more in our best of 2016 recap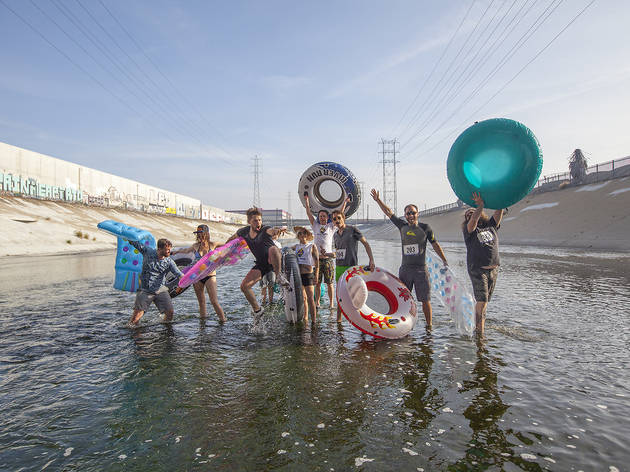 So maybe 2016 didn't pan out quite how we were all expecting. We don't need any reminders of the year's lousy qualities, though; instead we're focusing on the best of 2016.
Check out of favorite restuarants, films, art exhibits and more in our round-up of the best of 2016—and if you're curious, check out our original 2016 predictions at the bottom of the page.
First, here's a quick recap of some of the (mostly) high points in L.A. Vin Scully and Kobe Bryant retired, but the Rams returned and broke ground on a new stadium (which will host Super Bowl LV). Foodie exports Smorgasburg, the Halal Guys, Mr. Holmes Bakehouse and Shake Shack found their way to L.A. El Niño was kind of a bust and there was an avocado shortage, but a wildflower super bloom hit Death Valley.
The Expo Line arrived in Santa Monica, as did a bike share program Downtown. Disneyland announced the closure of the Tower of Terror, but the Wizarding World of Harry Potter opened at Universal Studios Hollywood while Skyslide was tacked onto the U.S. Bank Tower.
Point Break Live and the Meltdown ended their runs for good, Runyon Canyon and Urban Light closed temporarily and the Main Museum, the Museum of Broken Relationships and Hauser, Wirth & Schimmel opened their doors. The Sixth Street Bridge was demolished, but Uber arrived at LAX and boozy Dole Whip at Disneyland.
2016 in photos