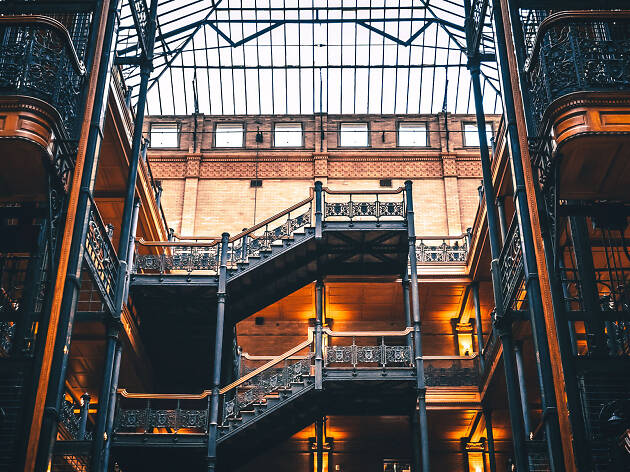 16 of the best things to do in Downtown Los Angeles
Get to know L.A.'s resurgent city center with these quintessential things to do in Downtown Los Angeles
A few decades ago, DTLA wasn't on anybody's radar: There simply were't enough things to do in Downtown Los Angeles, aside from being a firsthand witness to the decline of what was once a buzzing city center. These days, it's a different story. While Downtown still has some growing up to do, it's in the midst of a cultural and architectural resurgence that's turning the area into a walkable, Metro-friendly destination dotted with museums, destination-worthy restaurants and beautiful buildings. Get to know Bunker Hill, the Historic Core and beyond with these things to do in Downtown Los Angeles. Just a heads up: Some blocks are more family-friendly than others, and it likely won't have the sheen you'd expect from a major American downtown, but we think there are plenty of incredible finds for visitors who arrive with an open mind.
RECOMMENDED: Full guide to Downtown Los Angeles
We've updated this guide to include include our favorite spots that are currently open right now. Some of the area's most notable venues—including the Broad and MOCA—are still temporarily closed.
Things to do in Downtown Los Angeles
Looking for things to do in other parts of Downtown?
Best selling Time Out Offers