Jamie Oliver – the OG naked chef, dad of five, and the person responsible for improving the lives of millions of people around the world – was just in Sydney (we're not blushing, you're blushing). Oliver was in town for a bunch of things, including an in-conversation with the formidable Melissa Leong at the Sydney Opera House, as well as spruiking his new cookbook, 5 Ingredients Mediterranean. And of course, he was here to explore our Big Beautiful City. (We chatted to Oliver ahead of his trip, which you can read about here.)
Time Out Sydney's Food & Drink Writer Avril Treasure and Sydney Editor Alice Ellis caught up with Oliver onboard Royal Caribbean's Ovation Of The Seas, and can attest that he was even better in real life. Not only did Oliver make time for everyone, he was warm and down-to-earth, cracking jokes and sharing stories about his life. And, most importantly, he was kind. No wonder the chef/ author/ game-changer is so universally adored.
While in Sydney, Oliver ate and drank his way around our Emerald City, and did a bit of sightseeing. Below, we've rounded up everywhere Jamie Oliver went and where he ate, in case you want to follow in the superstar chef's footsteps.
The Sydney Harbour Bridge Climb
One of the very first things Oliver did when he landed in Sydney was the Sydney Harbour Bridge Climb with his eldest daughter Poppy and her boyfriend Ben. It's his second time tackling the stairs, and he said it was a pleasure to be in awe of our beautiful city. "A magical Sydney experience that we won't ever forget," he said. "Without question a must-do in Sydney – even if you're a local."
Lunch at Clam Bar
Yes, we're biased, but we really do believe Sydney is home to some of the world's best restaurants, from Bondi's coastal chic institution Sean's to old-world red-hued Hubert and Sydney icon Quay. So, where did Jamie Oliver first go to eat when he came to Sydney? The answer is New York-style retro steakhouse, Clam Bar, by the rocking trio behind Pellegrino 2000 and Bistrot 916. "A very strong front of house team and delicious food," he said. (You can read our five-star review of Clam Bar here.)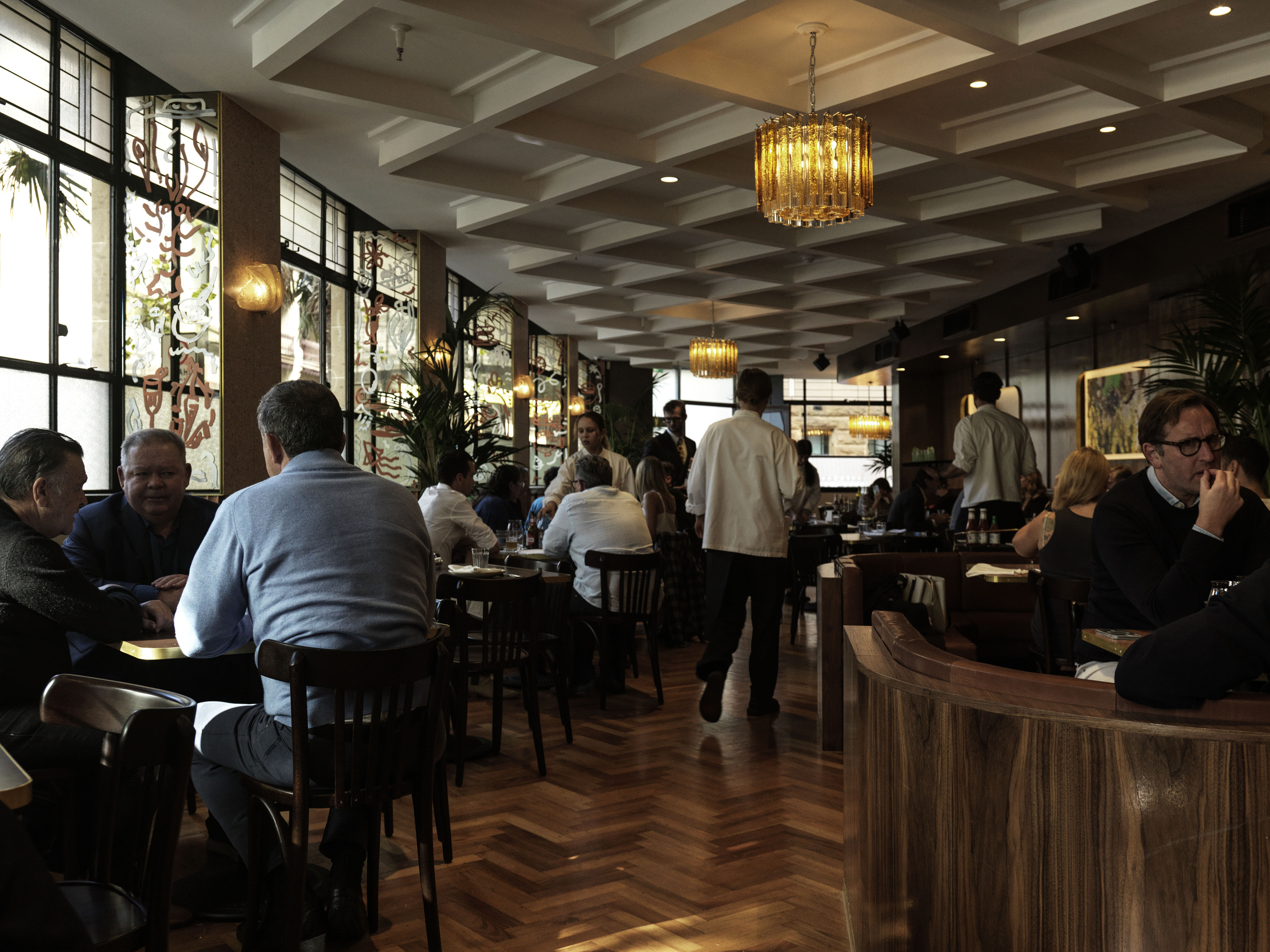 Catch a show at the Sydney Opera House
As aforementioned, Oliver was in Sydney to chat with former MasterChef judge and food writer Melissa Leong at the Sydney Opera House. Time Out's Avril Treasure was lucky enough to be in the 2500-strong crowd at the impressive Concert Hall, and heard Oliver speak candidly about growing up in a working-class family in Essex, falling in love with cooking at his parent's pub and struggling at school due to being dyslexic. He is a big believer in hard work, saying that many of the lessons you learn are from putting yourself out there. And he did not shy away from his failures, adding "Life is about dusting yourself and having another go." Oliver spoke passionately about his life's mission of helping children and adults live longer and happier lives, about the joy food brings to us all, and how important his family is to him. We learnt a few fun facts: the town where Oliver grew up in was filled with swingers ("the gardens were all filled with pampas grass"), he loves to pick flowers and set the table, and he thinks the world would be better if we were all a little more camp, like him (yes, he really did say that, and we love him so much). Mesmerised by the Opera House? Check out seven Sydney Opera House designs that never saw the light of day here.
Wine and snacks at Bar Copains
Jamie Oliver is good mates with the owners of Surry Hills' wine bar Bar Copains, Nathan Sasi (Nomad's founding chef), his wife and business gun Sali and Morgan McGlone (founder of Belle's Hot Chicken). So, of course he drank and dined at this gem while he was in town. "Every plate was so well executed, so many great flavours and textures," he said. And his favourite dish? The pig's head fritti with sauce gribiche (an egg and herb sauce), saying it was a "game changer." (We love Bar Copanis so much they were the winner of Time Out Sydney's Best Wine Bar Award 2023, and you can read our five-star review here.)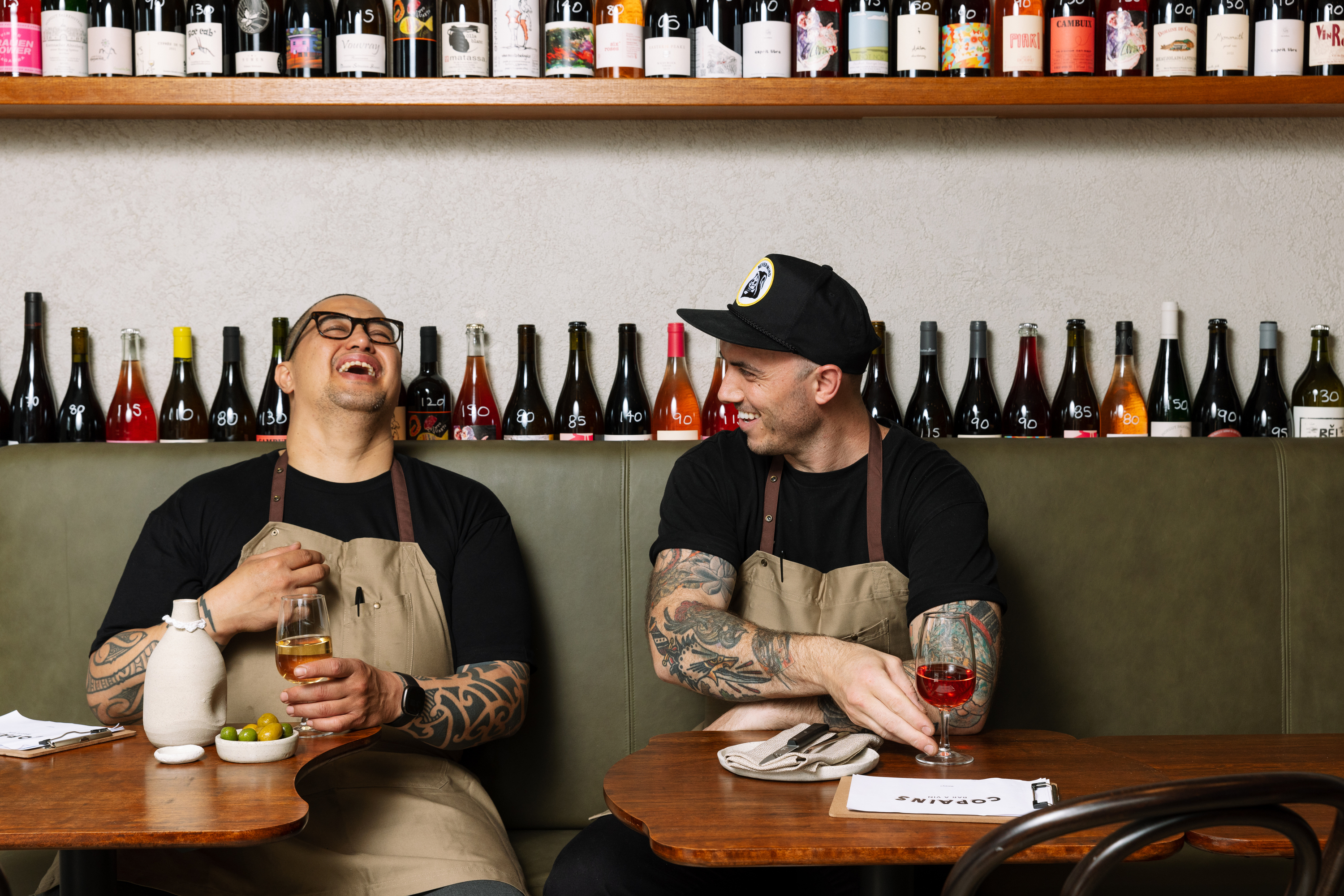 Dinner at Hubert
Jamie Oliver has some of the best taste buds in the world, so, naturally, he made time in his Sydney itinerary to visit Hubert, Sydney's French restaurant by the Swillhouse crew (also Le Foote and Alberto's Lounge). From drinking fabulous vino to enjoying delicious dishes, Oliver had a taste of Hubert's old world glamour. (You can read our five-star review of Hubert here.)
Feast with friends at Petermen
Jamie Oliver has long been a fan of star chef Josh Niland's cooking, saying Saint Peter was one his favourite Sydney restaurants. On his last night in Sydney, Oliver dined with the recent MasterChef Australia contestants at Niland's latest venture Petermen. Oliver took photos with all the chefs (and selfies with all the former contestants!) and loved it there. We don't blame him, we do too. (You can read our five-star review of Petermen here.)