The best Korean restaurants in Sydney
Sydney's crazy for Korean - get on board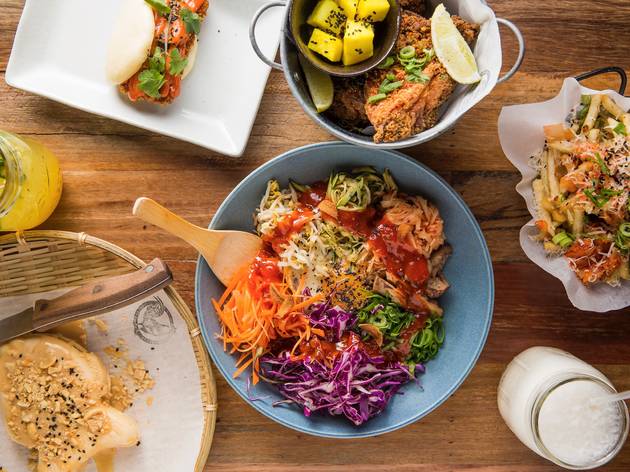 Korean food in Sydney has come a long way from fried chicken alone. Because it is so much more than that – from icy cold soups served in the depths of winter, to steamed dumplings stuffed with kimchi and chewy, peanut-crusted tteokbokki that you'll be thinking about long after you've finished eating, here's our list of where to eat Korean in Sydney. (Don't worry, there's fried chicken in here too.)
Or maybe you fancy this?
Japanese food fits into the Sydney climate like soybeans fit into their little pods. And so it's good that, thanks to all of the incredible Japanese chefs gracing our shores, we know how to do it right. From the sushi roll lunch-run to the full sashimi-laden dego, here's where to do Japanese in Sydney.
Read more
Although during summer soup for lunch might not make much sense, Sydney does get pretty cold come June. And when you're in the midst of the working day, there is nothing more comforting that a bowl of steaming-hot soup to warm your cockles and help you power through the afternoon. Here are our favourite soups in the city right now.
Read more