The best Korean restaurants in Sydney
From barbecue to bibimbap and all the banchan in between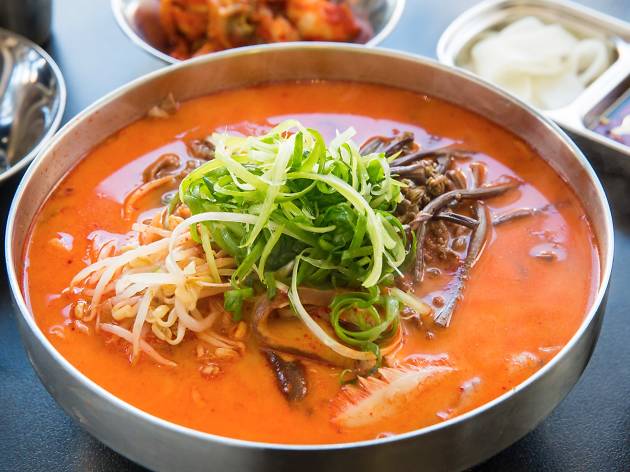 Korean food in Sydney has come a long way from fried chicken alone. Because it is so much more than that icy cold soups served in the depths of winter, steamed dumplings stuffed with kimchi and chewy, peanut-crusted tteokbokki and of course Korean barbecue. Here's our list of where to eat Korean in Sydney. (Don't worry, there's fried chicken in here too.)
Because variety is the spice of life, we've rounded up the best Thai and Japanese restaurants, plus the best places for pizza in Sydney.
The best Korean restaurants in Sydney
After Japanese?
Japanese food fits into the Sydney climate like soybeans fit into their little pods. And so it's good that, thanks to all of the incredible Japanese chefs gracing our shores, we know how to do it right. From the sushi roll lunch-run to the full sashimi-laden dego, here's where to do Japanese in Sydney.