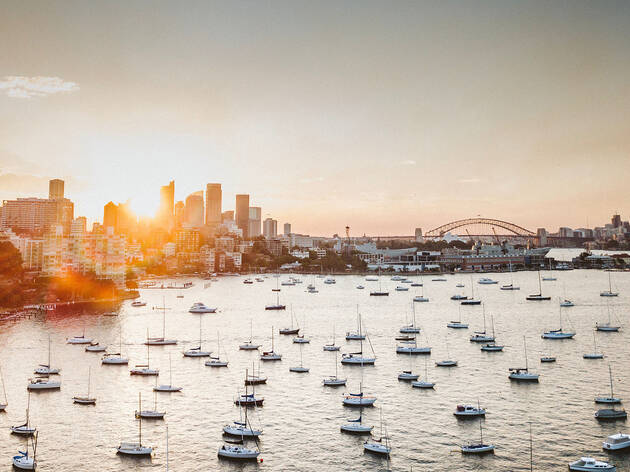 The best ways to experience Sydney Harbour
This city's love affair with the big blue runs deep
Please remember to observe social distancing and good hygiene habits. Here's our guide on how to keep yourself and others safe in Sydney. Some listed venues/experiences may be closed – be sure to check ahead.
There's a good reason why Sydney is often called the Harbour City: this place is defined by its connection to the water. Which is hardly a surprise, given Sydney has a heck of a lot of H2O and a heck of a lot of ways to enjoy it.
Beyond the headlands, Sydney's shores are dotted with some of the best beaches in the world, as well as picturesque coastal paths, buzzing seafront neighbourhoods, and between May and November, awesome whale watching. But the more sheltered waters of the Harbour have their own irresistible charms.
Whether you're in it, on it, or simply admiring it, here are our top recommendations for the best ways to experience Sydney Harbour.
After gazing at shores, look to the sky
It's easy to hate on Sydney – it's an expensive city to live in, and too often our 'lockout' reputation precedes us – but every now and again we clasp eyes on that glittering city skyline and feel lucky to call this city our home. We'd recommend heading to one of these parks, walks, beaches and lookouts to gaze on the Emerald City.