The best bars in Wan Chai and Admiralty
No longer a hive of scum and villainy, Wan Chai is now home to some seriously good bars. Admiralty has a couple too. Here are the best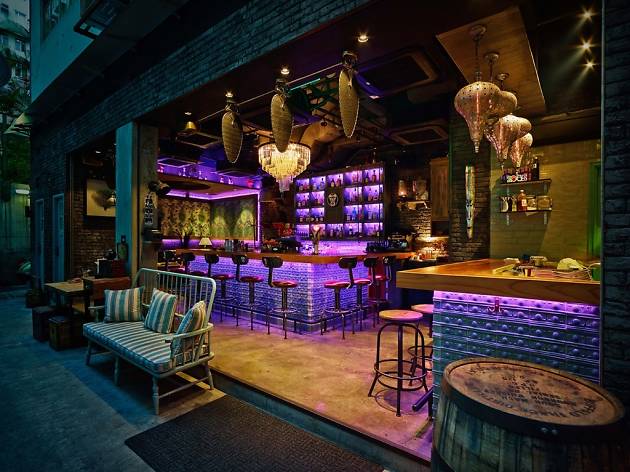 Once infamous for being the seedy heart of Hong Kong Island, Wan Chai has shed much of its sleazy reputation. Sure, it's still not entirely wholesome – there remains a good number of bars on Lockhart Road that don't count as 'family friendly' – but the neighbourhood has come a long way and is now home to an increasing number of top-tier bars complete with brilliant cocktails and amazing rooftop views. Not to mention some awesome cheap eats too. Admiralty next door is no slouch either when it comes to offering good places to drink.

Join us as we count down the top 20 bars in Wan Chai and Admiralty and guarantee no solicitation, just celebrations.
Best bars in Wan Chai and Admiralty
Looking for drink elsewhere?