The best beer bars in Hong Kong
Pining for a pint? Begging for a beer? You've come to the right place. Whether you want something from a microbrewery, a local IPA or an English ale, here are the best places in Hong Kong for a beer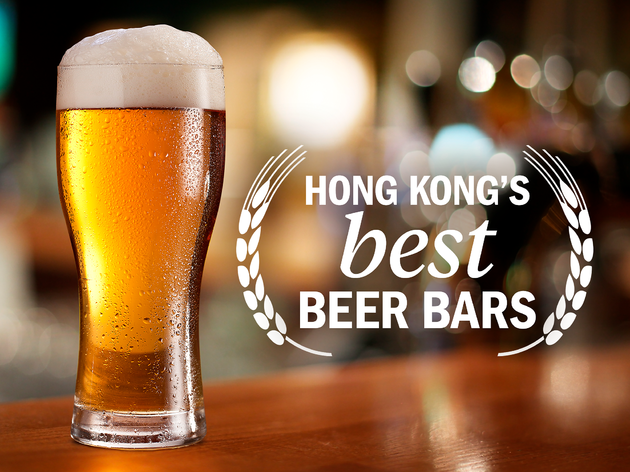 Hong Kong's beer scene has gone from first to fifth gear in no time at all. Hongkongers are no longer beer averse and solely interested in fancy cocktails or whisky bars. In fact, it's fair to say that no matter where you are in the city, you're never too far from a good beer bar. As such, here are our top picks for the best places around to grab a brew. Cheers!
Hong Kong's best beer bars
Hong Kong's best beer bars
Hong Kong's best beer bars
Serving only Belgian beer (by no means a bad thing), this attractive little minx of a bar, with its exposed brick facade, draws in local crowds with a taste for Europe – they also serve some nice eats in sets built to go with a variety of pale and dark ales, not to mention a healthy dose of cheesy Euro beats.

Number of beers: 81: one (tap), 80 (bottle)
Most expensive beer: Bush Prestige de Nuits ($780)
Cheapest beer: Leffe draft ($58)
Another bottle shop but, much like HK Brewcraft, this isn't the booze aisle of your local Wellcome. Here, events and tastings abound and stopping by for a browse, a chat and a tipple is fair game. Bottom line is, if you're mental for craft beer and want to hang out with like-minded souls, you can do no better.

Number of beers: 280+
Most expensive beer: $255 (Deschutes Black Butte XXVIII)
Cheapest beer: $25 (Bob Ketter Reporter)
The best thing to come out of Australia since Crocodile Dundee. Little Creatures recently celebrated a year in Hong Kong and here's hoping it's the first of many happy birthdays for this beautiful, 6,000sq ft drinking/dining space. Their tap offerings are all brewed on the premises. Fresh, multi-dimensional and refreshing – these plaudits that can be applied to any of Littles Creatures' beers.

Number of beers: 11: nine (tap), 11 (bottle)
Most expensive beer: $280 (various)
Cheapest beer: $45 (various)
Hong Kong's best beer bars
Still thirsty?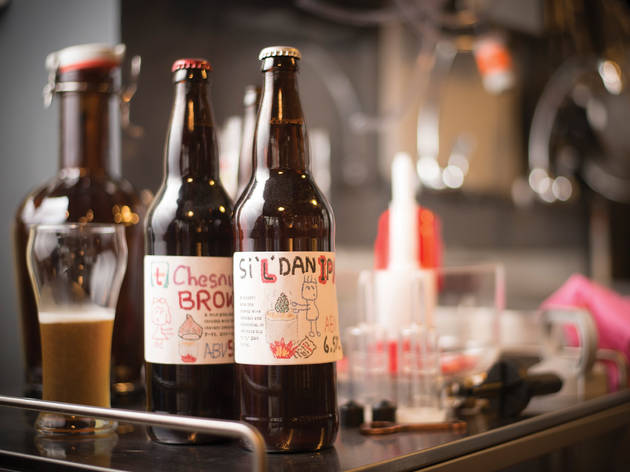 After years of being dominated by big mass-produced brands, Hong Kong is finally finding a taste for beer microbrewed right here in the city.